The Mini 14 rifle is perhaps one of my favorites for plenty of applications. And I have used it mostly for hunting. Yet, it can be useful for home defense and even competitive shooting.
When it comes to such applications, a reliable scope will no doubt be worth using. That's why I've decided to put together this review of the top three best scopes for Mini 14. Having gone through so many of them, I was able to handpick these three and for good reason.
Why Should You Trust Me
This is what I do. I buy and test scopes and present the results here on my website. I have a long experience in the shooting field.
It was a challenge figuring out which ones made the final cut. But I don't regret spending time and money testing these scopes out. Better yet, I've put together reviews like this so you can make a more informed decision.
I know it can be painful purchasing a scope only for it to not do its best. Even more painful is that it's a costly mistake. Nevertheless, I want to make sure you make less of those reckless decisions. 
By the time you finish with this review, you might already have a good idea of which scope you'll be happy with. With that said, let's take a look now at the following.
The 3 Best Scopes for Mini 14 Rifles
1. Bushnell AR Optics 3-9×40 DZ 223 Reticle – Best Scope for Mini 14
The first scope I'll go over is the Bushnell AR Optics Scope. I am a fan of the Bushnell scopes for many reasons. So I wasn't surprised in the slightest the results I got testing out this one in particular.
I have nothing but good things to say about Bushnell scopes. And I've always said that I have yet to come across one that I hate. I don't know if that day will ever come, which is a testament on how much of a fan I am of them.
However, I'll try to be as unbiased as possible regarding this or any of the other scopes I've tested. Otherwise, it will defeat the entire purpose of the entire review guide itself.
Design and Build Quality
First, I want to discuss the scope's design and build quality. If you are looking for the best scope for a Mini 14 in terms of durability, this is a good option. The scope was built to give off that tactical appearance.
So it may look intimidating to the human eye. It can also be intimidating to hunting targets as well. Nevertheless, I do like the shade of black it's colored with.
Moving forward, this scope is nitrogen-purged and O-ring sealed. Which means that it is fog-proof and waterproof. Overall, the scope is durable enough to handle any kind of weather that nature decides to conjure up.
I've tested this scope rain and shine. I'm happy with the design and build and have no issues with it whatsoever. If you want something that is battle-tested and ready for action, this could be your scope of choice for your Mini 14.
Optical Performance and Reticle
I am a sucker for a scope's optical performance. And I am a fan of what the Bushnell scope offers in terms of that. When I first looked through the scope, the image clarity was excellent.
The images were bright and clear. In low-light conditions, I was happy with what I was able to see. The magnification range goes from 3x to 9x – which I played around while testing it out at the range (and out in the field).
The fast focus eyepiece was something I enjoyed. I was able to quickly and easily adjust the reticle to where it matches what I prefer.
What I've noticed is that the scope comes with either an illuminated or non-illuminated reticle. I tested the latter, but I am certain an illuminated reticle will be great for those that want to keep it visible in low-light conditions (and there's nothing wrong with that at all). 
In a low-light setting, a reticle that is non-illuminated will be difficult to see. Which comes as no surprise. That's if you're trying to focus on farther distances compared to closer distances where the reticle is barely visible to the naked eye.
The reticle is a Drop Zone-223 BDC. While it's useful for those using 223 Remington cartridges, it can also be used in Mini 14s as well. Right out of the box, the reticle is well-calibrated and easy to use.
The installation and zeroing of the scope was easy to do. Even better, I was able to hold zero after 100 shots. I expect it to do the same after hundreds or even thousands of more shots.
If you're looking for easy hold over shooting up to 600 yards, this will be your cup of coffee right here. And yes, I did test it for accuracy up to that distance. Not too shabby for a day at the range.
I am confident this will be useful for those hunting days where my Mini 14 will be useful.
Durability
Made with high-quality aluminum and fully multi-coated optics, it's a scope that will keep out water and fog. The overall construction is tough as nails, meaning this scope was built to handle a Mini 14.
Bushnell scopes are tough, reliable, and worth every penny. Surprisingly enough, it's one of the best scopes for a Mini 14 you can get for just below $100. If you're a budget shopper, this could be right up your alley.
I also see this as a good entry level scope for those who never used a Mini 14. If I'm happy with this scope, I think you might be as well. I'm also happy to have tested this out so I could be able to address any concerns you might have had with it at the outset.
Pros and Cons
I have covered enough details of this scope. So now, let's take a look at the following pros and cons:
Pros:
Built tough to handle various applications
Excellent optical performance
Great fit for a budget option
Perfect entry level scope for hunting
Cons:
Non illuminated reticle may not be visible enough in low-light settings
2. Bushnell Trophy XLT 1-4×24 Riflescope
Next, I'll discuss the Bushnell Trophy XLT Riflescope. I think this scope for the most part is excellent in terms of its quality and overall performance.
I noticed right away that it's versatile for all kinds of shooting applications. Versatility is something I look for in a Mini 14 scope. Keep in mind such rifles are used not only for hunting, but also home defense and range shooting purposes.
I don't know what your intent or purpose is. And that's something I leave up to you. What I can say for sure is that you'll want to find a scope that is reliable, functional, and able to serve you well in the situations where every shot should count. It would be one of the best scopes for .223 Rem as well.
Design and Build Quality
To begin, I want to point out the scope's rugged and robust design. Right away, you know that this is the kind of scope that will fit right in with a Mini 14 rifle. It's compact, lightweight, but it certainly has a toughness to it.
Just because it's lightweight, it doesn't mean it's weak by any stretch of the imagination. It's constructed with high-quality aluminum, so you can expect this to be quite the scope that can handle the shock and recoil that your rifle can produce.
It's also nitrogen-purged and O-ring sealed, so you can expect this to perform at its best without the worry of water, fog, or anything nature might throw its way.
Optical Performance and Reticle
I like the optical performance of this scope. And for the price that it goes for, I am quite impressed. It works well in low-light conditions, which gives me a bit more confidence when I'm hunting for varmint or medium sized game.
I also noticed that it has 1x to 4x magnification abilities. I was able to play around with it during my testing with this scope. It's impressive enough and it easily allows me to take a look at farther targets up close.
Sometimes, I like to watch my targets move around a bit before they get closer. Especially in a hunting situation. The image quality to my knowledge isn't too blurry – but it can get fuzzy if the magnification is a bit more powerful.
The field of view is good for the most part. And it ensures that I keep my eyes open for any targets that may be within my vicinity. Target acquisition for the most part has been quick and seamless.
The reticle is versatile and is excellent for holding over shots at various distances. I also am able to calibrate it with ease. When I tested this out at the range, I was able to nail shots accurately at various distances.
The farthest I decided to test it out was 500 yards. I could have gone a little farther than I wanted to. But maybe in the future whenever I have the opportunity to use this scope again.
I also played around with the exposed turrets, which were easy to adjust for windage and elevation. I also noticed that each adjustment was accurate and to the point. 
Affordability and Durability
This is another scope that I think will be a good fit for someone looking for an affordable option. It's below $100, so if you are looking to invest in a good quality scope while not breaking the bank, what's not to love about this scope.
For the price it's going for, the durability is excellent. As I've mentioned before, it has aluminum construction that is tough as nails. So I wouldn't be shocked if you got your money's worth and more with this scope.
Now before you say this is too good to be true, rest assured it's not like that. Yes, you can get a good durable scope at an affordable price. It's the too cheap scopes (with too cheap quality) that you need to stay away from.
Having said this, quality and performance should not be discounted. That's why I always stress investing in the best quality and performance that you can afford. I hate hearing stories about people purchasing a scope while trying to save a few bucks.
Only to be disappointed by the quality and the results it brings them. Don't be afraid to spend a little bit of extra cash. It can be a good investment and you won't even know it until you try it.
Pros and Cons
Alright, now let's take a look at the following pros and cons:
Pros:
Affordable for most budget shoppers
Easy to install with almost any compatible mount
Turrets are smooth and easy to adjust
Plenty of light, even in low-light conditions
Cons:
3. Vortex Crossfire II 2-7x32mm
I tested a similar version of this scope in past reviews. And if you have read those reviews, I'm pretty sure you know how much I like Vortex Optics scopes. To describe their durability in one word – it's legendary.
So this Crossfire II is no different than the others from the brand name. It's battle-tested, comes with a lifetime warranty, and really served me well in almost any possible application. So how does it hold up with a Mini 14?
That's where I cover the details like I do with any other scope. This is the last scope in the guide I'll talk about, so let's make it count.
Optics and Clarity
The optics and clarity are quite impressive. When I looked through this scope, I instantly noticed how crisp and clear it was. I've managed to thumb through the magnification levels from 3x to 9x – and I was quite satisfied with the images and what I've seen from far away.
The eye relief from what I noticed is impressive. If there's one thing I like about certain scopes, it's the excellent amount of eye relief I can get out of it. I really don't need to move it close to my face in order to get a better view of what's in front of me.
At 50mm, I wasn't surprised to see a wide field of view. I can be able to see a lot in front of me looking through this scope. Another thing that it does is gather in plenty of light.
So that means you'll have a good experience using this scope in low-light settings. And you know what – who doesn't like going hunting when it's dawn or dusk. The scope does pretty good in such conditions so I'm not complaining.
The lenses are multi-coated, giving it that ability to provide you with clear imagery. It's also able to keep dust, debris, fog, and water. It's a tough scope that can get the work done no matter what nature throws your way.
Adjustable turrets and magnification
I am quite happy with the adjustable turrets for windage and elevation. I was able to play around with these settings during my field test. I haven't had any problems and it was easy to get shots off at various distances with different adjustments.
Accuracy wise, I was able to put the rounds to paper targets at distances as far out as 500 yards. So I was quite impressed.
If you're looking for easy adjustments, this ought to be the scope you want to invest in. Especially when you are trying your hardest to ensure you get accurate shots every single time.
The magnification ranges from 2x to 7x. Not bad for a scope that I liked in an instant. And I was able to switch it up a bit for the fun of it.
It was more or so to check on my shots at the range (and in the field). It also served me well in hunting settings where I was able to get closer looks on my varmint targets. And oh boy, was it a treat to acquire my targets fast when I had it magnified.
Durability
I don't think I'd end this review without discussing its durability. This (and all Vortex Optics scopes) are made from aircraft grade aluminum. And that is one tough customer for a scope.
Plus, it gives me confidence knowing that it will withstand all kinds of shock and recoil. This also gives me confidence knowing I can be able to hold my zero with ease. Even after firing off hundreds of shots, I don't have to worry about resetting it.
To that end, the price that it's going for is not as budget friendly as the others. However, it doesn't command the price tag that you'd normally see on high end scopes like Leupold or Burris. However, for a scope that is above expectations in terms of quality and performance – the price is fitting.
They have a lifetime warranty that is ironclad. They are so confident in their scopes that if it's defected or gets damaged, they'll take care of it no questions asked. I also won't be shocked if this is the scope you end up using for a long time – even for life.
This just might be the best scope for Mini 14 on the market for a long time. It's up for you to decide if it stays that way. All you need to do is grab this for yourself and use it for any application you wish. 
Pros and Cons
Let's wrap up this last scope review with the usual pros and cons:
Pros:
Near perfect image clarity
Accurate with targets up to 500 yards
Cons:
Low-light performance could improve a little bit
Final Thoughts
If you are looking for a good scope for your Mini 14, one of these three are your best options. It can be a challenge finding one. And that's another good reason why I put together reviews like this.
Hopefully this has been helpful for you. And if you'd like, leave a comment and let me know which scope you went with. How did it work for you?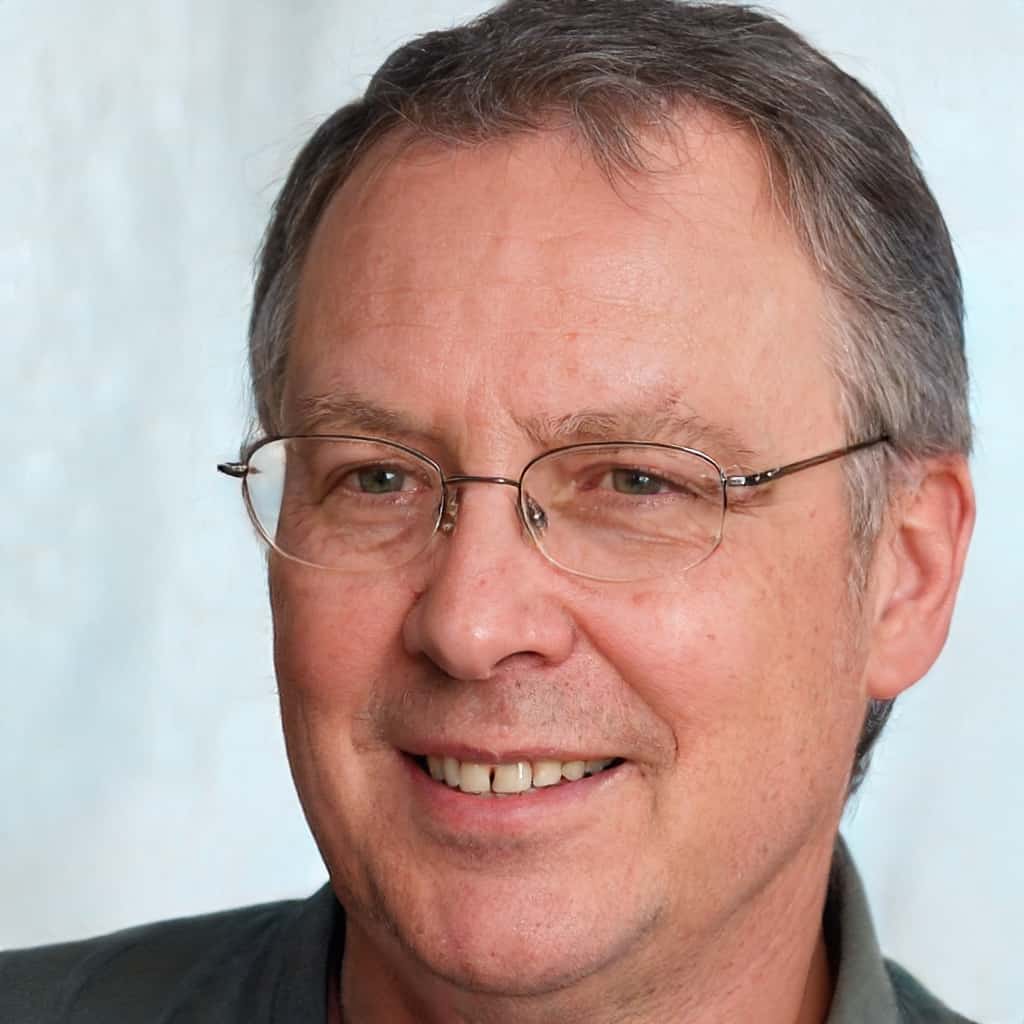 Jerry Miculek is an experienced firearms and optics expert.  Guns are not just a hobby for him, they are his passion and life. You can learn more about Jerry on our About us page.