Best Gun Safe Under $1000 – Top 6 Choices for Long Guns, Handguns and More!
Owning firearms is a long-term investment, whether you use them for sport, extra security, or simply love collecting them, so it's critical to keep them safely kept while they're not in use.
A gun safe is a secure place to put your long guns, handguns, and other weaponry if you're a firearms collector. A gun safe is designed to keep your firearms secure until you're ready to use them; but, with so many various types of gun safes to choose from, it can be difficult to know which characteristics are most important while purchasing.
Purchasing a gun safe is a smart investment for safeguarding your firearms and your family, but there are several factors to consider before making the purchase. That's why we're delving deeper into the dos and don'ts of purchasing a gun safe, so you can make the best option for your firearm collection and house.
---
How to Choose the Best Gun Safe under $1000
How Much Do You Want to Store?
Make a list of all of your firearms. Then make a list of all the guns you want to buy.
Then add to the list any mounted equipment you have on your firearms, such as scopes, rings, grips, bipods, fore-ends, and other items. Include any unmounted accessories, bipods, grips, spare magazines, and other items you want to store in your gun safe.
Decide ahead of time if you want to store other valuables inside and add them to your list. This will take up extra space if you want to keep these valuables in a separate fire safe inside your gun safe.
How Often Will You Open It?
If you intend to use the gun safe to store your daily concealed carry gun and/or a home defense weapon, this will help you narrow down your choices for a gun safe. You'll have more freedom if you only intend on opening your gun safe every couple of months.
Safes that are too far away from common living areas or that take an excessive amount of time to access are rarely used. Plan ahead of time if you'll need the products within on a daily or weekly basis. Is it necessary to have a separate handgun safe in your bedroom for home security, or will your gun safe suffice?
Take Advantage of Space
While gun safes are designed to store guns, it's a good idea to look for one with multiple storage levels and compartments for other valuables. Handguns, documents, and other family treasures are safe in your safe when you're at work or away from home. By purchasing a gun safe with these qualities, you will be able to store extra valuables in your safe, allowing you to keep all of your cherished items in one location.
Don't Put in A Common Space
Even while it's a good idea to keep your guns accessible, keeping them in a high-traffic location or near a window isn't a good idea. Neighbors or even the postal service may see your safe, and if word gets out, robbers may try to enter your home and check what's inside. Place your safe somewhere secure and out of sight of curious eyes. See how to hide a gun safe in plain sight.
Don't Ignore the Price
Because safes are such a large investment, it's critical to think about both your wants and needs, as well as your budget. You may find a safe that meets your needs in both of these categories right away, or you may need to upgrade or downgrade in one of these areas.
Installing
All gun safes come in a variety of shapes and sizes, so think about where you'd like to put your safe and which model would be best for that location before you buy. You can certainly choose a model with greater dimensions if you want to keep your gun safe in the garage. If you want your safe to be more accessible, such as in your master bedroom closet, you'll need to choose something that fits the dimensions of the space.
Know Your Brands
Safes come in a wide variety of models, which can be found online and in most local gun shops. Every brand has its own set of strengths and weaknesses. Some, for example, have shelves, racks, and drawers, while others do not. For added security, some people utilize thick steel. Others have a variety of fire-resistant materials. When it comes to locking mechanisms, there are numerous alternatives. Before making a purchase, it is critical to research several brands and models.
Locking Mechanisms
It's a good idea to invest in a gun safe with high-tech locking mechanisms. It makes no sense to purchase a gun safe if your children or burglars would have easy access to your firearms. Modern gun safes can be opened with a voice command, a password, or a thumbprint. Purchase a gun safe that you or another person you trust can only open. It's also crucial to consider the benefits and drawbacks of each locking system. This will assist you in determining the most appropriate locking mechanism for you and your firearms.
Look For Quality Fire Protection
The most common fire protection baseline for most safe companies is 30 minutes, with premium models ranging from more than two hours. What is the best solution for you in light of this? Because there is no reliable data on how long it takes to put out a house fire, it's difficult to make an accurate guess. However, there are some aspects that can influence your selection. You should consider a higher fire rating if your home is located far from the nearest fire station, especially if you live in a rural location. If your belongings are very precious, it's best to err on the side of caution and choose a higher fire rating.
It's important to remember that you get what you pay for with any sort of safe. We recommend having at least an hour of fire protection in your gun safe as a general guideline. The higher the gun safe's protective grade, the more expensive it is.
Don't Forget About Customer Service
On their gun safes, the greatest safe providers in the field will provide lifetime warranties against fire and theft. If someone tries to break into your safe or it is damaged by fire, you should definitely consider acquiring a safe with these warranty options, because the business will replace the safe for life. Looking up a safe company on social media is a fantastic method to find out how good their customer service is. Check to see how often the company contacts with customers about service requests. You can also browse reviews of these organizations to obtain information from real consumers that less reputable safe companies would not want you to see. The better the company's customer service, the more openly communicative it is.
If you want to see cheaper safes for your rifle, check our best gun safe under $500 for rifles guide.
---
The 6 Best Gun Safes Under $1,000
---
1. SentrySafe  Fireproof Waterproof Safe with Dial Combination
The outside of this safe is made entirely of steel. This not only makes it fireproof, but also waterproof, which is why it is quickly becoming one of the most popular safes on the market.
This is a well-made safe that makes use of a number of materials to help keep it fire-resistant. The use of concrete, which works as a thermal transfer conduit to help lower heat within the safe, is the first step. In addition, the plastic has been coated with a resin to prevent it from melting. Not only is the amazing design resistant to intense heat caused by flames, but it also serves as a waterproof enclosure.
Of course, limiting the chance of your belongings burning is only a minor part of why someone would want to secure their belongings. What you'll like is how well-designed this combination safe is. After you've closed and sealed the door, six steel bars with a diameter of 20 mm are utilized to secure it in place.
The combination lock on this safe is dialed. While some people are afraid that a burglar will be able to open the safe by using the combination lock, the truth is that because the tumblers are so quiet, this is a perfect alternative. Because the lock moves smoothly, only a true specialist would be able to figure out the combination to open your safe. For most persons attempting to break in, this is highly unlikely.
As a result, attempting to access it without knowing the combination is incredibly tough. While the safe's hinges are on the outside, it's engineered to withstand prying and can withstand over 1000 pounds of impact while remaining secure.
Of course, due to the materials chosen, this is a safe that is substantial in weight. It weighs roughly 125 pounds but has a height of 19.6 inches and a width of 14.8 inches, offering you plenty of storage room. A sliding drawer and an adjustable shelf are included. There are pegs for you to hang your keys or other small items on, as well as additional storage space inside the door.
Pros:
Fireproof safe is able to endure 1 hour at 1700 degreese
Waterproof as well, withstanding 24 hours of water protection
SentrySafe will provide a replacement safe if fire DOES damage your safe
Cons:
Some people complain that the materials feels weak

 

Other complain about the strength of the lock itself
Conclusion:
This safe is safeguarded against water and fire – so much so that the protection is right there in the title. SentrySafe is so secure in their faith in the product that they will replace it if it is damaged and that says a lot. This safe is strong, easy to use and, despite some aspects that might feel weak, is actually capable or withstanding a lot of damage and force.
---
2. Secure It Gun Safe, Holds 6 Rifles, A Heavy Duty Safe with Keypad Control
With the SecureIt Model 52, SecureIt turned the gun safe world on its head. Although this is more of a cabinet than a gun safe, it still has several fantastic features that make it a perfect alternative to a traditional full-size safe.
You can build it and take it down wherever you choose thanks to its modular architecture.
It also provides 14 gauge steel where it is required and 16 gauge steel where it is not.
This safe would be ideal for folks who want to buy a few different units and distribute them about the house rather than storing all of their weaponry in one location.
The cradle grid technology on the inside of the safe is a favorite feature among fans. It's entirely configurable and accommodates a variety of firearms; you can even add different bins, pistol pegs, and other accessories.
If you purchase the pro version of this safe, you will receive an excellent assortment of accessories that has been pre-determined for you.
Pros:
High-quality materials
Easy access and simple to open but still safe and remains locked
Lightweight so it is capable of being moved
Cons:
No fire rating
Lower gauge steel
Conclusion:
The SecureIt Model 52 is a safe that is ideal for your rifles. If you want a heavy-duty gun safe, this is the one for you. If you have a big gun safe, check how to move it.
---
3. 

Viking Security Safe – Large Biometric Safe
The safe is entirely carpeted on the inside and has three fully adjustable shelves. These shelves can also be taken down to create room for larger goods, however rifles will not fit.
The safe comes equipped with a battery-operated LED light to ensure that you have a positive experience. This light will make it easy to access your belongings at night, and you won't have to waste time looking for your firearm when you need it most. The light can also be configured to turn on automatically when the door opens.
The safe has a high-quality steel frame that has been laser cut and carefully welded for a sleek and attractive appearance. The steel frame has also been black powder coated to ensure that it will not dent easily and will be more resistant to high-impact situations.
These characteristics will be critical in fending off burglars and anyone attempting to force open the safe. The materials used in construction have also been subjected to rigorous testing and forging under harsh conditions. This will allow you to keep important media files and disks on the inside.
Biometric locking is available on the safe. It has a 500 DPI biometric fingerprint scanner that will open your safe in seconds, which will be very useful for those who need quick access and live in high-risk locations.
The fingerprint scanner is supplemented by an LCD panel that displays the battery status and whether or not someone has tampered with it. The biometric lock has two ant-pry insertion slots and a motorized dead bolting system. This ensures utmost security while still providing the convenience of having all information at your fingertips.
The CPU is powered by AA batteries, and you may store up to 32 fingerprints on it as a biometric safe. The CPU is also equipped with non-volatile memory, which ensures that all data is kept even when the batteries are removed.
This safe's biometric technology is a little more pricey, but it's well worth it. The safe will provide you peace of mind for the rest of your life, and you will always be safe. The safe, which can be affixed to any location in the house, should appeal to business people and small handgun owners. The mounting gear is simple to install, and the directions are straightforward.
Pros:
The fingerprint unlocking technology means that you'll be able to open your safe quickly
You can scan up to 32 different fingerprints for the safe
Two 20mm solid steel bars insid 2 insertion slots in the frame
Cons:
Some have complained of shoddy construction and craftsmanship
Conclusion:
A fingerprint scanner is a great addition to any gun safe and the scanner on this one is very well-made and second-to-none. The fact that you can scan up to 32 fingerprints, means that the entire family will be able to safely access weapons that are kept away from those who shouldn't be able to touch them. This safe is dense, thick, and quick and easy to open.
---
4. Verifi Smart Biometric Gun Safe – for Pistols, Money and Jewelry
The safe's interior is pretty small, and you'll only be able to place one firearm inside, but the plastic inside lining will ensure that whatever you put within is totally safe. All of the inside objects will be protected by the protective plastic lining from any damage that may occur as a result of the collision.
The exterior is made of strong steel, and you'll have no trouble keeping someone from destroying the safe from the outside. The metal coating will also keep the safe from rust and will endure longer, adding to its overall value.
The safe's hinges are also on the inside, and given the weight of the safe, moving it without the use of more powerful mechanical or electrical instruments will be nearly difficult. The fingerprint scanner on the outside is made of high-quality materials as well.
The auto-locking feature is a terrific way to rapidly close the safe without having to fiddle with it. If you are not present, the door will automatically lock without the use of two high-quality steel bolts, ensuring that no one can pry open your safe.
The night lighting will complement the one-handed operation and allow for rapid access to the safe in the evening. The safe also has an LCD screen that will notify you if someone has attempted to tamper with it and how many times they have tried.
One disadvantage could be the safe's excessive weight. The safe is over 30 pounds and will be difficult for anyone to move. However, this could be a benefit because youngsters will be unable to move the safe, and once you've found the ideal placement, you can easily lock the safe to that area.
The safe is set to do a thorough diagnostics and then display the results on the LCD screen for added safety. This will immediately alert you that the safe has been safely locked as well as the remaining battery power. The safe can run for several years on four AA batteries and will notify you when the batteries need to be replaced.
Finally, the safe has been verified by the FBI as one of the greatest safes now on the market, and it is large enough to accommodate practically any side firearm. The safe can also be used to store crucial documents and jewelry while ensuring that no one enters without your consent.
Overall, this biometric fingerprint safe is recommended for guys who want to keep their larger safes out of their homes. This safe can easily be mounted to keep your firearm close by wherever you are in the house, and you can rest assured that you will never be caught off guard with simple access.
Pros:
The safe can run off of batteries for years
Tamper alerts are records and timestamped to keep you informed of anyone attempting to access the safe
You can adjust the LED lighting

 
Cons:
The metal is thin
Lighter than many other safes, which means it is easily moved…or taken
Conclusion:
The FBI has signed off on this safe with patented fingerprint scanning technology. That means that it is incredibly hard to gain access into th safe unless they're invited. The fact that you can also adjust the lighting within the safe and can also keep track of every attempt of it being opened just make this safe even more customizable and special.
---
5. SentrySafe T0-331 Security Safe, 6.01 Cu. Ft.
If you want to store more than just guns, the SentrySafe T0-331 security safe is a smart option to consider. The interior of this big area is vast, allowing you to safeguard all of your possessions.
It comes with retractable storage and a soft inside lining. A digital keypad is included with this safe, allowing you to create an eight-digit combination. The security features are what matter the most in a home safe like this one. This electronic safe is made of heavy-duty steel and has anti-drill doors.
Furthermore, three live-action locking bolts keep the door in place and protect it from prybar attacks. In a nutshell, this safe is built to withstand theft and break-ins. There are a few The safe weighs roughly 220 pounds and has a capacity of six cubic feet.
It also comes with a bolt-down kit to keep your personal safe from being removed. The freedom to organize the interior is what I enjoy best about this security safe. A bungee organizational system and a key rack may be found on the door. This is a useful function for storing objects that are easily misplaced.
The internal dimensions are 36.5 inches high, 20.5 inches wide, and 14.1 inches deep. This interior, as you can see, is quite large. You can effortlessly store fragile or delicate belongings without fear of scratches or damage thanks to the soft interior lining.
Pros:
Has the ability to hold a whole lot more than just guns
Deep and soft interior lining that prevents scratching
Strong steel construction
Removable shelves
Cons:
Electronic keypad isn't an approach that everyone likes for safes
Electronic keypad needs to be thoroughly tested before being used
Conclusion
The SentrySafe feels safe because it is! It also feels comfortable for your items and will not allow them to get scuffed up or damaged. However, the keypad isn't perfect and some people won't feel comfortable with the advanced approach to entering the safe.
---
6. VAULTEK MXi (Biometric + Wi-Fi) High-Capacity Smart Handgun Safe
If you only need to keep one or two pistols, a handgun safe from VAULTEK is a good option. The VAULTEK MXi is the company's top-of-the-line, feature-packed handgun storage safe. It's tough, simple to set up, and intelligent. It's definitely one of the best apartment gun safes for under $1,000.
The 14-gauge carbon steel structure makes this gun safe extremely difficult to access. A 12-gauge front opening door with a powder coat finish is also included. This improves durability, avoids corrosion, and ensures that the protection lasts longer.
This gun safe also has a spacious interior. Why not acquire the greatest handgun safe available if you're ready to spend $1000 on a safe? Inside, there's enough room for up to eight handguns. Certain features in this safe are exclusively available in this safe for the maximum protection against break-ins.
This gun safe, for example, has impact detection, twin anti-impact latches, anti-pry bars, and other features. This is also a very clever safe. It features Wi-Fi connectivity, so you can use Vaultek's Wi-Fi app and web dashboard to link this safe to your smartphone. This program allows you to accomplish a number of different things.
It has everything when it comes to locking mechanisms. Wi-Fi, an auto-illuminating 8-digit keypad with built-in proximity sensor, an enlarged biometric fingerprint scanner, manual backup keys, and a smart key nano are all included. In addition, the door opens automatically for immediate access. It's also simple to set up.
Pros:
Strongly constructed body made from tough carbon steel
Anti-theft protection that is second to none
High resolution fingerprint scanner

 

Pre-drilled mounting holes
Comes with mounting hardware
Cons:
Only works well with handguns and pistols
Conclusion:
It's small, but this one of a kind safe gets the job done well and is a great fit for anyone looking to hold a few handguns at home safely. It is easy to use, easy to set up, and easy to open again and again. Plus, because of its small size it can fit in nearly any closet or small space.
---
Frequently Asked Questions
How Thick Do Gun Safes Get?
Safes come in a variety of body thicknesses, ranging from 14 gauge to 1 gauge.  Anything from 14 gauge to 1.5 gauge can be utilized for the door. The longer it takes to get through thicker steel, the more secure it is. Consequently, more steel means more security. Steel that is thicker is less flexible and more durable, making it more difficult to bend during a pry attack.
Is it Okay to Buy a Used Safe?
Yes. In fact, buying a used gun safe is a terrific idea if you don't mind spending some time looking for the proper safe. A used gun safe can save you money and provide a terrific deal, but buying new is faster and easier.
However, if you want the finest value and the most trustworthy products, you should buy a new gun safe because it will be guaranteed to work properly.
How Reliable is the Lock?
It is mostly determined by the lock's maker. Get to know the kind of locksmiths who may be trusted. American Security (or AMSEC), LaGard, Kaba, and Sargant & Greenleaf are just a few of the brands available. Those companies make mechanical and electronic locks that are widely regarded as dependable and difficult to circumvent.
Locks that are glued on or electronic locks with their "brains" on the outside are both hallmarks of a poor lock. The sensitive portions of electronic locks should be located within the safe, and mechanical locks should be secured to the door.
A trustworthy seller will not sell you a safe with a bad lock, but it's a good idea to inquire about the lock's failure rate just to be sure.
Is The Weight A Problem?
Only in a few rare cases. A safe, for the most part, will not harm or even stress a floor. When a safe is installed on an upper floor, genuine problems arise because the ceiling joists are put to the test. If the safe weighs more than 800-1,000 pounds, the joists may need to be reinforced. It depends on the safe's footprint. If the weight is distributed across a greater area, it will be less of an issue.
Consider employing an architect to assess the structure when dealing with very heavy safes, such as those weighing more than 1,000 pounds. Safes up to this weight are normally tolerated in modern buildings, but anything heavier will be investigated.
---
Conclusion
There are a lot of benefits to owning a gun safe, most importantly the safety. If you want to keep your family and friends safe, you need safety. A quality gun safe will give you just that.
Additionally, it will allow you easy and quick access to your weapons for when you want to take them out to the range or, heaven forbid, use them to defend yourself or family.
You should take your gun ownership seriously and part of that is by buying the right safe to hold them. 
Safes have a lot more to them than meets the eye. At first appearance, they appear inconspicuous, yet each one contains an astonishing level of engineering, particularly among safes built for utmost security. With that in mind, selecting a safe for your home or business might be a daunting task, but there are key qualities and characteristics to look for in any security container. As a result, it's critical that potential purchasers know what questions to ask and only settle for the very best.
If you want to learn even more about gun safes, check how to choose a gun safe.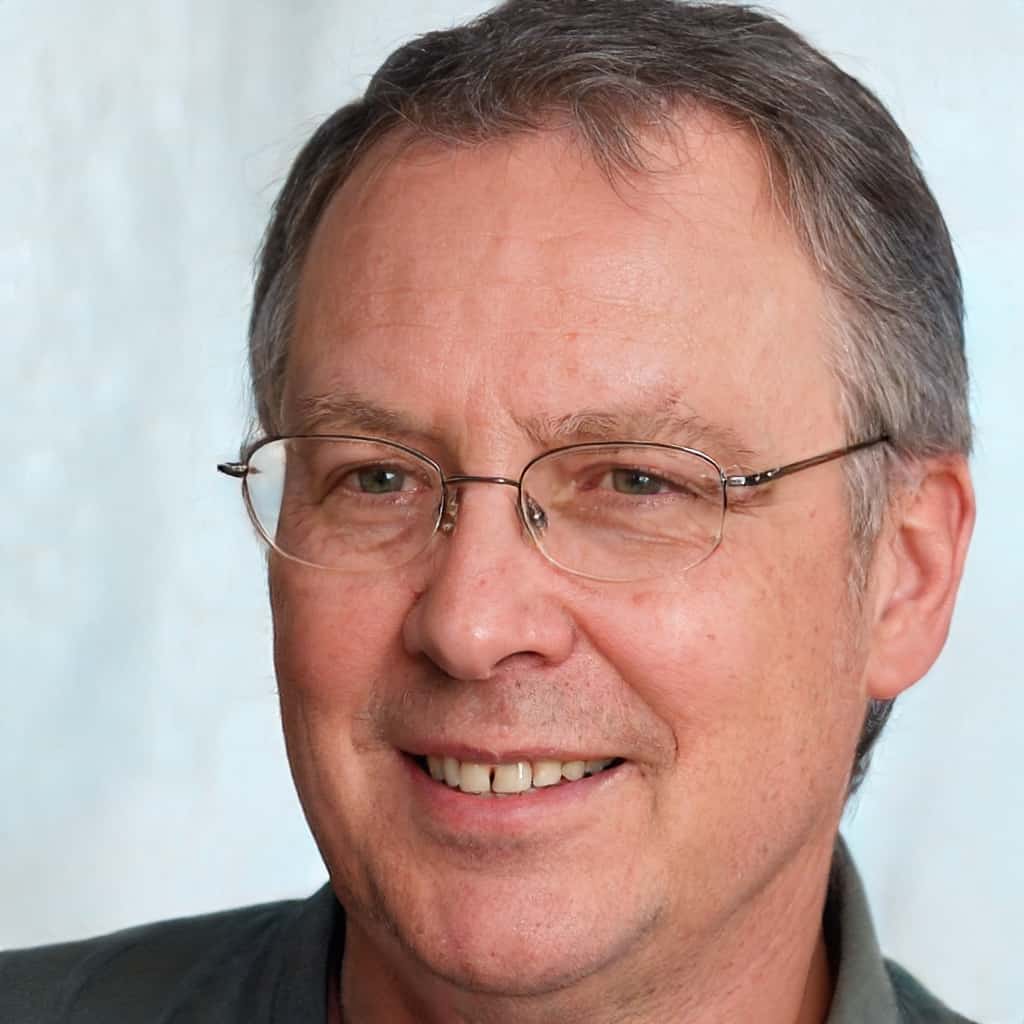 Jerry Miculek is one of the most versatile shooters in the world. Guns are what he does, and he knows it better than anybody else. You can learn more about Jerry on our About us page.