When you own a firearm, a big part of the responsibility that comes with it is gun safety. When you're talking about gun safety at home, one of the key components is the gun safe.
A gun safe is a great way to keep your firearms under lock and key, making sure that people who aren't supposed to access them can't. It's also a great way to keep your investments safe. Let's face it, guns aren't cheap. Keeping them away from intruders in the event of a robbery is also a big deal.
Now, gun safes are also pretty well-known for being pricey. They don't have to be, though! In this article we're going to cover the 5 best gun safes under $500, no matter what your needs are. Keep reading to find an affordable gun safe for your guns!
How to Buy the Best Gun Safe Under $500 for Your Needs
When it comes to safes, in the past, to get the best protection you normally had to shell out the most amount of money. Thankfully, that's not the way the gun safe pricing model works anymore. There are a number of gun safes on the market today that are under $500, and that will keep your firearms plenty safe.
A major part about buying a gun safe has to do with knowing what to look for. That's why we've got this handy buying guide! When you're storing something as important as your firearms, it's important to buy the right safe. Below, you'll find out how to do that.
Consider the Locking Mechanism
The locking mechanism is the part of the gun safe that makes it a safe. If the locking mechanism is cheap or unreliable, then you have an expensive metal cabinet to store your firearms in. That's not what you're looking for when it comes to a gun safe, of course.
When you're looking at a budget gun safe that's under $500, the locking mechanisms are the most important part. Sure, they'll work, but you don't want something that's going to take forever to unlock, or something that will break. Because you won't get a lot of options when it comes to the locking mechanism, you have to rely on the reputation of the manufacturer.
A more well-known manufacturer with a good reputation is going to make the biggest difference. If the manufacturer isn't well-known, then you can always check reviews, and make sure that the lock doesn't break down after people have purchased it. You want to be able to access your guns, as well as lock them away safely, without anything creating an issue. 
The other thing to think about when it comes to the locking mechanism is the amount of time it takes to open your gun safe. This, for the most part, has to do with weapons for home defense. The faster you can access the inside of your safe, the faster you can react to what's going on in your home.
Steel Used
With a safe, the main component that needs to be sturdy is the steel used to create the safe itself. In most cases, safes that are under the $500 price point are going to be 14 to 18 gauge steel. That's anywhere from 5/64" to 1/20" in thickness on the steel. While thicker gauge steel can be found in a safe under $500, there's a chance that other areas of the safe will be compromised, like the locking mechanism.
The Size of the Safe
This is a large part of finding the right safe for your needs, and it's going to vary from person to person. Some people will only need a safe that's going to hold a handgun, while others need dimensions that are going to accommodate rifles.
When you're thinking about size, be sure to understand the inner dimensions of the safe, as well as the outer dimensions. The inner dimensions may be very different from the outer dimensions, especially if the safe has any sort of fire proofing. 
Now, size also matters when it comes to the outer dimensions, too, because this will affect where you can keep your safe. If you're using your firearms primarily for home defense, you want the safe to be able to fit into a space that's easily accessible to you. Some safes are meant to stand upright, while others fit neatly under the bed. Keep this in mind when you're browsing safes.
Secondary Means of Access
Many of the gun safes that you're going to find use an electronic locking system. These locks require power to work, normally in the form of batteries. If the batteries die, then you're not going to be able to open the safe up. For safety reasons, a safe should always have a second means to open it. In most cases, this is in the form of a physical key.
Anchoring
Larger gun safes, typically meant for rifles, weigh quite a bit. Some of them way up to 100 pounds, making them a hazard for children should they fall over on them. A tall safe that carries significant weight should have a way to anchor it to the wall. This is a way to prevent the safe from falling on you or a child, as well as a way to keep the guns in the safe protected from damage in the event of a fall. For more information on the topic please check our article on how to secure a gun safe.
Fire Rating
Some safes in the sub $500 range actually offer fireproofing. This means that in the event of a fire, the safe and its contents won't succumb to flames until after a certain amount of time has passed. Fire ratings are always provided in the form of a time limit. This is the amount of time that the safe can exist in a fire, should one occur. For less than $500, a fire rating isn't going to be very long. However, anything helps, and you should consider it if it's available.
Check the following article to learn more about understanding safes' fire ratings.
Warranty
Firearms are an investment, and so is the safe that's going to hold them. While a safe isn't a complicated instrument that's prone to failure, you should consider choosing an option that comes with a warranty. Then, if something does happen, you're covered. Safes with fire ratings may also come with additional warranties or guarantees in the event that the safe fails during a fire. Keep that in mind, too.
---
The 5 Best Gun Safes Under $500
Now that you know what you're looking for, let's take a look at the 5 best gun safes under $500 on the market today!
---
1. Langger 5-Gun Long Gun Safe
The best long gun safe under $500, hands down. It's going to do its job as a gun safe very well, and nothing else. It's reliable, and it's large enough to keep your rifles and handguns in. This safe is going to fit nicely in a corner of the room, or in a closet, and you'll be happy you bought it.
Unlike other gun safes in this price range, this one has shelves that can be adjusted to fit your needs. This means that you can hold your guns in it, as well as some of your other valuables. The safe itself comes with a small lock box at the top of the safe where valuables can be kept, adding another layer of protection to your items. 
Underneath the lock box you've got enough space to hold 5 long guns, as well as their attachments, like scopes and sights. Rifle length is limited to about 43.5" long, meaning most people will be accommodated nicely by the interior dimensions.
This gun safe reaches the top of our list due to how well it's constructed. Steel is 14 gauge, meaning that it's on the thicker end for a gun safe in this price range. The overall dimensions of the safe itself are 12" deep, 13.75" wide, and 57" tall. The walls of the safe are joined in a way that's tamper proof, making it harder for thieves to break into it.
The outer lock on the safe is a digital keypad that works quickly, and reliably. They aren't known to break down very easily, which is crucial with a gun safe. In the event that your batteries die, Langger provides a second battery pack, too. Should the code be entered incorrectly 3 times, an alarm sounds. The interior lock box uses a standard lock and key.
Pros
Large enough to hold all of your guns

Reliable digital keypad

Secondary interior lock box

14 gauge steel with tamper proof edges

Pre-drilled anchor holes

Shelving is adjustable and removable

Backup key for exterior door
Cons
Interior space is reduced due to secondary interior lock box
Final Thoughts
With only one real con, the Langger 5-Gun Long Gun Safe is by far the best option for a gun safe under $500. The safe itself is well constructed, and uses a reliable locking mechanism. Should the keypad for the lock die, then a backup physical key is able to be used to open the safe. If you need a safe for your rifles and handguns, this is the one you'll like best. 
---
2. First Alert Waterproof 1 Hour Fire Safe
If you've only got a handgun to keep locked up, then this is the best fireproof gun safe under $500. It's also one of the only ones available. The First Alert Waterproof 1 Hour Fire Safe has a fire rating of 1 hour at 1,700 degrees. It will maintain an internal temperature of 350 degrees or less at this fire rating.
Now, this is a small safe. It only holds 1.3 cubic feet of space. This means it's only going to be good for a handgun, maybe two, as well as some ammunition. Sometimes, though, that's all that's needed. This safe is going to help keep your firearm out of little hands, as well as keep all of your other small valuables safe in the event of a fire.
However, it's not just a fire that this keeps your valuables safe from. Should you be concerned about flooding, you're going to find that this is the safe for you. The contents of this safe will stay dry in the event that the safe is submerged, which is pretty impressive.
The locking mechanism is controlled via an electronic keypad, something that you'll find common in many of the safes in this price range. It comes with an emergency override key, too, should you forget the combination or in the event that the batteries die. 
Now, let's talk about the elephant in the room – this safe is not made from steel. In fact, it's made from a high density polymer. This is how it is able to stay both fireproof and waterproof. For some, this may be a deal breaker. However, we think this could be considered a plus, as well. It means that the safe is nearly indestructible, making it great for a gun safe.
Pros
Fireproof for up to an hour

Completely waterproof

Small enough to fit just about anywhere

Fast acting electronic lock controlled via keypad

Backup key in case of emergencies

5-year warranty on the safe, lifetime fire-replacement guarantee
Cons
On the smaller side, only able to hold a handgun or two

Made from a high density polymer
Final Thoughts
If you're looking for a gun safe that's going to keep your handgun safe in the event of a fire or a flood, this is what you need. It's the perfect size for most people, and can be carried in the event of a disaster. It may not look like much, but this will do well for people who only have a handgun for home defense purposes.
---
3. Paragon Electronic 5-Gun Rifle Safe
Like the first option on our list, this is a more traditional long gun and rifle safe that's under $500. The Paragon Electronic 5-Gun Rifle Safe is one of the best gun safes under $500 for rifles specifically. It was built with long guns in mind, and it shows.
This rifle safe is meant to hold 5 long guns, as well as a number of handguns if you need the space. However, it should be mentioned, the interior of this gun safe isn't as roomy as the option provided by Langger. This safe only allows for rifles and other long guns that are up to 43" in length. While this seems like splitting hairs, a half inch of wiggle room makes a difference when storing and removing your rifles. The interior depth of the safe is 9.5", and the width is 13.5", making it comparable to the other option.
The difference is the lock box above the rifle storage. This area is slightly larger than the other safe, making the bottom portion a bit more cramped. 
The construction of this safe is sturdy, with hinges being completely concealed, and 18 gauge steel being used throughout. What's really impressive about this gun safe, however, is its weight. This gun safe weighs in at 120 pounds, making it a very heavy gun safe. It's easy to tell that this safe is secure and solid by the weight of it alone.
Let's talk about the locking mechanism. Like the other two safes on our list, this long gun safe comes with a digital keypad to activate the locking mechanism. It also has 2 physical keys for the outer door, and 2 physical keys for the interior door in the overhead lock box.
Something that this safe is missing, however, is the interior shelf. Unfortunately, the Paragon long gun safe lacks the removable interior shelf, making the storage of ammunition or handguns completely confined to the upper lockbox. This was something we liked better about the Langger entry, because it offered options.
Pros
Heavyweight safe weighing in at 120 pounds

Concealed hinges, making breaking int unlikely

Upper interior lockbox adds a layer of safety

PIN is easy to change using the keypad

Physical keys provided for both the exterior and interior door
Cons
Weighs a lot, meaning anchors are completely necessary

Less interior space than competitors, making moving rifles around more challenging

No padding to keep rifles or handguns protected while being stored
Final Thoughts
If you're looking for the best gun safe under $500 for rifles, this is a good choice. The Paragon 5-Gun Safe is able to accommodate many rifles specifically. It's straight to the point in its design, as well as what it should be used for. If you want some more versatility, however, like an interior shelf, look at the Langger option at the top of our list. It's going to fill more needs than the Paragon does, in most cases. Regardless, the Paragon case is still an excellent, no frills gun safe under $500.
For a big safe it is important to keep it from tipping over.
---
4. Barska Quick Access Biometric Safe
When you're looking for a gun safe, you want something on the cutting edge of technology. While biometric safes aren't brand new, Barska has been able to produce an exceptional model using biometric technology. The Barska Quick Access Biometric Safe is an excellent gun safe that you can buy for under $500.
Biometric technology is the act of using a biological component to trigger an action. The Barska Biometric Safe stores fingerprints, and when the scanner recognizes a fingerprint it triggers the unlocking mechanism. The safe is able to store up to 120 fingerprints, meaning that you can allow access to any number of family members, allowing them to access your guns if need be.
The safe itself comes with an optional silent mode, meaning that it can unlock without any sort of noise or interruption. This can make a huge difference, depending on where you're keeping your safe. You don't want to wake your loved ones while you sneak out in the morning for a hunting trip, after all.
In terms of internal space, the Barska safe is able to store 4 long guns, and has an adjustable shelf for other valuables or belongings. The top of the safe has a storage area as well, though it is not locked using a separate key – it remains open. The safe is well constructed, with solid steel walls and tamper resistant edges. Additionally, should the fingerprint scanner malfunction, or the batteries die, a backup key and a hidden keyhole are included with the safe. It's always good to have a backup.
Pros
Solid construction, weighing 62 pounds due to solid steel walls

Fingerprint scanner unlocks the safe in less than 2.5 seconds

Backup key and keyhole in case of scanner failure

Adjustable internal shelf

Mounting holes on the floor of the safe, making it able to be mounted anywhere
Cons
Smaller than other safes available at the same price point

Interior above-gun storage is not lockable

Excessive amount of fingerprint storage
Final Thoughts
If you're looking for a more modern entry when it comes to a gun safe, the Barska Biometric Safe is right up your alley. It's a bit smaller than many of the other long gun safes available under $500, but you're really paying for the proven biometric technology. It's a great alternative to a keypad safe, and often faster.
---
5. V-Line Quick Access Shotgun Safe
In most homes today, the home defense weapon of choice is the shotgun. They're easy to operate, and they pack quite a punch. When you're looking to protect your home or your livestock, a shotgun is an excellent weapon. V-Line understands that many homes prefer a shotgun over a handgun, and they've created the dedicated Quick Access Shotgun Safe.
No matter what your living situation is, the V-Line Quick Access Shotgun Safe will fit it. The safe is designed to hold a home defense sized shotgun, with a length of 42 inches. The safe itself is made from 16 gauge steel, making it tough, but maintaining a light profile so that the safe can be moved and stowed with ease. 
This gun safe is entirely mechanical, with the locking mechanism opening via a 5-digit combination. It also comes with a pair of keys that fit the end tube locks on the safe, allowing it to be opened manually when the need arises. Thankfully, however, with no electronics or batteries to be replaced, the locking mechanism rarely fails, and it is quick. 
It needs to be noted that this case is not set up for rifles of any sort, nor is it meant to hold any sort of accessories. It's made for a shorter length shotgun and some shells. Push comes to shove, you can also keep a handgun or two in the case. It really depends on your needs.
Pros
Fully mechanical lock operation, meaning no electronics to worry about

Light and strong, meaning it can be transported easily

Small enough to fit in any home, regardless of location

Includes 4 pre-drilled holes for mounting, if desired

Keys for external locks
Cons
Only meant for shotguns, which lacks desired versatility

On the expensive side for a specialized gun safe
Final Thoughts
If your only concern is being able to keep your shotgun locked away, then this gun safe is perfect for you. You'll be able to store your home defense gun with ease. While it has mounting holes pre-drilled, we think the strongest aspect of this safe is its mobility. It can be stowed on top of a closet shelf, or under a bed, making it great for accessibility. That's exactly what you want in a home defense firearm, after all. With shotguns rising in popularity, this is an excellent option available on the market today!
It always good to know how to organize your gun safe.
---
Frequently Asked Questions
---
What is better, an electronic lock or a keyed lock?
For the most part, you're going to be better off with an electronic lock that comes with keys as a backup. The reason that electronic locks are so popular is because of how easy they make it to operate a safe. When you don't have to fumble around for a key, you don't have to worry about wasting time trying to open your safe. Simply pop in your PIN and go. In the event that the batteries die, you can always have the key on hand. It's best to always be prepared.
Is a $500 gun safe worth it?
Absolutely. While $500 seems cheap to some and expensive to others, a gun safe is a key part in gun safety. Gun safety is the most important part of owning firearms. Gun safes do two things for a gun owner. First, they keep your guns protected in the event of a robbery where you're not present. This is important, of course. However, what's more important is the safety they provide to your family. Guns aren't meant to be handled by everyone, and a gun safe makes sure that access to your firearms is restricted. If you own guns, you should always have a gun safe.
How often do batteries have to be changed in an electronic gun safe lock?
The answer really depends on the model of safe you're using. However, it is expected that any safe that utilizes an electronic lock will need a battery change every two years. This can change based on how often you're accessing the safe, whether or not your safe has an alarm, and if you're living in a colder environment. The cold saps power out of batteries faster than in a warm environment.
How long does a $500 gun safe prevent someone from stealing my firearms?
This is a question that's hard to answer. There are many variables that come into play here, mostly having to do with the person attempting the robbery. In the event that the person is experienced, but is only using basic tools, a gun safe can be expected to deter them for more than 5 minutes. If they have specialized tools, they can breach the safe in considerably less time.
A gun safe is more about keeping guns out of the wrong hands, rather than stopping someone from stealing what you own. That being said, most theft-related crimes are opportunistic, and a safe is probably going to deter more people than not.
How long does it take an electronic gun safe to open?
Most gun safes that utilize an electronic lock are open in ten seconds or less, including the time it takes to put in the PIN correctly. They're not slow, by any means.
---
Conclusion
When you own firearms, owning a gun safe is out of the question. A gun safe is the best way to keep yourself and others protected in the home. Firearms require a level of responsibility and gun safety knowledge to be operated. Until everyone has that knowledge, it's best to keep them out of the wrong hands. A gun safe can help you do that.
Sometimes the best place to hide a safe is in plain sight. Read our article to learn how to hide a gun safe in plain sight.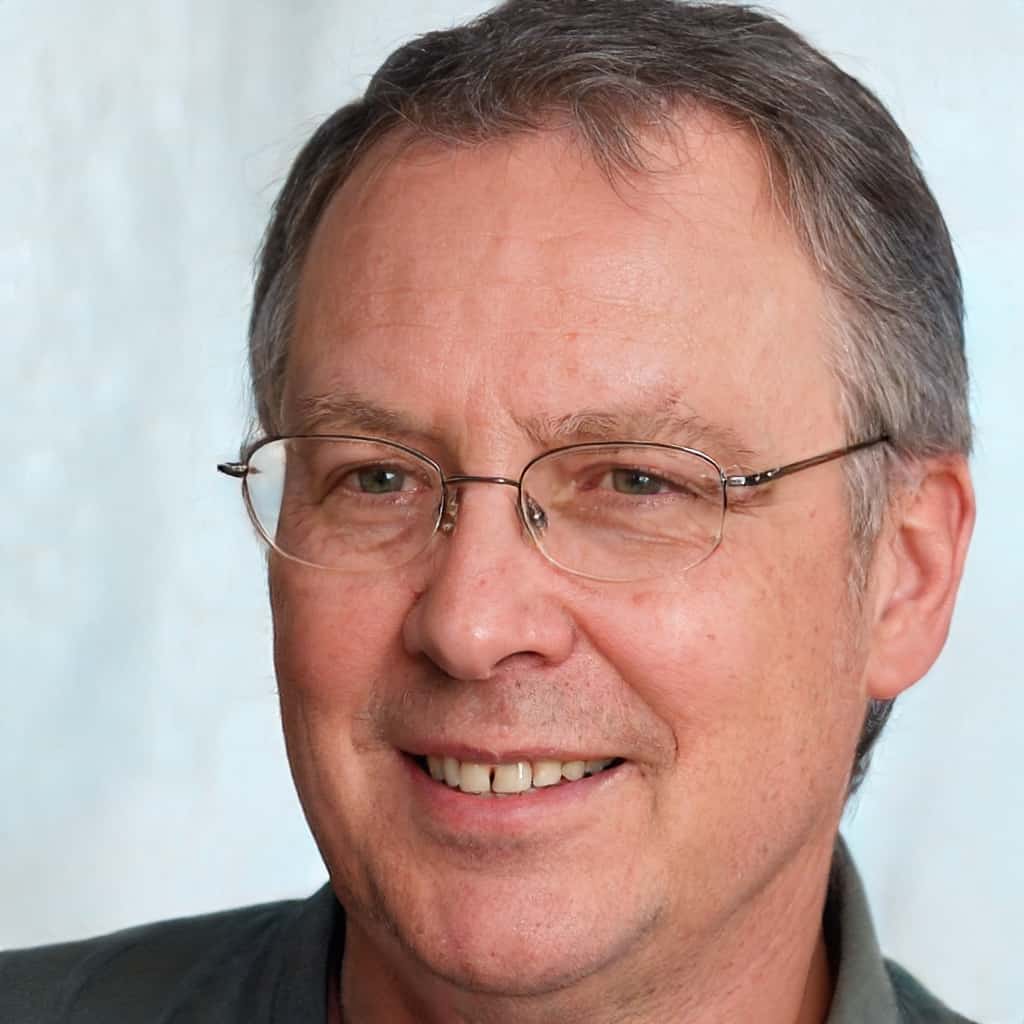 Jerry Miculek is one of the most versatile shooters in the world. Guns are what he does, and he knows it better than anybody else. You can learn more about Jerry on our About us page.