So, you're the proud owner of a brand new AR-15. Congratulations! But before you go to the range, you'll need to have all the necessary supplies. One of the most important supplies is a cleaning kit, an essential set of tools for maintaining your gun.
Here's a look at the best AR-15 cleaning kits available, along with the information you need to make your decision. Let's dig in!
AR-15 Cleaning Kit Buyer's Guide
Before we talk about any single cleaning kit, let's talk about what you should look for in an AR-15 cleaning kit. What kinds of tools are inside, and what makes one kit better than another?
Why Not a Standard Cleaning Kit?
Most gun cleaning kits are designed for bolt action rifles, shotguns, and pistols. Those types of guns are far easier to clean than an AR, and only require basic tools.
On an AR, on the other hand, there are tons of nooks and crannies that need to be cleaned. In order to reach these areas, you need brushes, picks, and other tools that won't come in a standard kit. By using the correct kit, you ensure that your rifle is as clean and well-maintained as possible.
What Comes in an AR-15 Cleaning Kit?
Every AR-15 cleaning kit is unique, and has its own set of tools. That said, there are some basics you should always be looking for. These include:
A gun cleaning rod and adapters

A bore brush

Cleaning patches

A cleaning brush

CLP or gun oil
Let's take a closer look at each of these components.
Gun Cleaning Rod and Adapters
A gun cleaning rod is a multi-part threaded rod that's designed to go down your barrel. Your bore brush can attach to the end for cleaning your barrel. The kit should also include adapters for the cleaning rod, so you can attach cotton pads.
Bore Brush
A bore brush is a round brush, usually made of bronze, for cleaning the inside of your gun's barrel. The brush needs to be the right size to be effective, so universal kits will include multiple brush sizes for different calibers.
Cleaning Patches
Cleaning patches are simple cotton patches used to wipe down your gun. They can be used by hand to clean the chamber, or used with an adapter to clean the barrel.
Cleaning Brush
A cleaning brush is used to remove fouling from your bolt, the inside of the action, and other areas. A bronze brush is best for metal components. If your AR has a wood stock, use a nylon brush for that.
CLP or Gun Oil
Many cleaning kits include lubricant, gun cleaner, or a combination cleaner-lubricant-preservative (CLP). If your kit comes with CLP, you'll still want to invest in your own lube. CLP alone simply isn't as effective as CLP and lube together.
How Do I Choose the Best Cleaning Kit?
So, why would you choose one AR-15 cleaning kit versus another? There are any number of considerations. However, there are three main things you'll need to take into account.
Full or Partial Kit?
Some AR-15 kits come with literally everything you need, including numerous brushes, picks, and fluids. Others only come with some of your supplies. For example, you might have cleaning brushes, but not any cotton pads or fluids. A full kit is usually a better value, but a partial kit lets you mix and match different components.
Versatility
If you're an AR-15 owner, it's a good chance that this isn't your only gun. In that case, a dedicated AR-15 kit might not provide the best value. It could make sense to invest in a universal kit instead, so you can clean all your guns. You'll get a better overall value, and you'll get more parts. Then again, an AR-15 kit will often have tools for cleaning nooks and crannies, while most universal kits don't.
Storage and Portability
Most cleaning kits come with a carrying case to help you keep all your parts together. If you only ever clean your AR at home, shoddy packaging isn't a concern. But if you plan to take your kit out in the field, you want a durable, easily-portable case.
Check our article explaining how to clean your AR-15.
---
The 5 Best Cleaning Kits for AR-15
So, what are the best AR-15 cleaning kits? Let's take a closer look at each one, with its strengths and weaknesses.
---
 1. Otis Tactical Cleaning System for Rifles, Pistols & Shotguns
The Otis Tactical Cleaning System for Rifles, Pistols & Shotguns is designed to be as compact as possible. The entire kit fits inside a nylon carrying case that's not much larger than a hocky puck. As a result, it's easy to carry in the field, which makes it a great choice when you need an on-the-go  kit.
That said, this design does have a couple of disadvantages. To begin with, there aren't any cleaning rods. Instead, there are a pair of stiff cables, which can be coiled up to fit in the case. The cables work fine for cleaning, but you could run into trouble if you're trying to push out an obstruction.
On the plus side, you're looking at a truly universal cleaning kit. In addition to the .223 brush, it includes .30-caliber (.308), .9mm, .45-aliber, and 12-gauge brushes. These are all made from high quality brass, which is effective for cleaning, but won't scratch your barrel.
This kit also includes all the extras you need. There are five cleaning tips, which are made of brass instead of plastic. You also get a set of patches, and even a little tube of CLP. 
Pros:
Can clean almost any gun, from .22 to 12-gauge

High-quality brass tips and brushes

Includes a tube of CLP

Compact storage
Cons:
No detail cleaning brush

No cleaning rod
If you don't mind using cables instead of a cleaning rod, this is an incredibly compact universal kit.
---
2. BOOSTEADY Pro .223/5.56 Cleaning Kit
The BOOSTEADY Pro .223/5.56 Cleaning Kit is designed specifically for AR-15s. It includes two bore brushes and two chamber brushes, one each in .223 and 5.56 caliber. Since these are the two overwhelmingly most popular calibers for ARs, you'll be able to clean pretty much any AR.
The brushes are well-engineered, as is the single cleaning tip and the four-section cleaning rod. That said, there aren't any other brushes or attachments. You'll be able to clean your AR or your .22, but that's pretty much it. On the upside, this is a budget-priced kit, so you're still getting good value for your money.
The carrying case is well designed, with molded foam padding in one side. In the other side, there's a mesh pouch, where you can fit the other accessories. The case is small enough to fit in a cargo pocket, so it's great for carrying to and from the range.
Along with the rod, brushes, and patches, you get a couple of extra cleaning tools for your AR. The first is a double-ended metal pick for reaching hard-to-reach places. The second is a double-ended brush. The bristles are plastic, which is disappointing, but it works well enough.
Pros:
Four high-quality brass cleaning brushes

Everything you need for .223 or 5.56 caliber

Well-designed carrying case

Affordably-priced
Cons:
Only really useful for ARs

Plastic detail brush is a bit disappointing
This is a great starter kit, and it's convenient to carry to and from the range.
---
3. GLORYFIRE Universal Gun Cleaning Kit
The GLORYFIRE Universal Gun Cleaning Kit will be familiar to anyone who's ever served in the military. It's not military spec, but it's designed to look and feel like the standard US Army cleaning kit. The most striking thing about it is how compact it is. Everything fits in a green nylon pouch, with a secure snap closure.
The handle is collapsible, and folds over for easy transport. It's built right into the first of four rod sections, all of which are made from black aluminum. You also get a set of brass brushes, which are designed for three calibers. The first is a standalone .22/.223 brush. The second has a dual design, and works for 12-gauge or 5.56.
The package includes a few extra tools. To begin with, there's a double-ended plastic cleaning brush. It's not as rugged as a metal brush, but it will work well for most purposes. You get cotton patches, and 100 high-quality, no-shed cotton swabs. There's also a little bottle which can be used to store some gun oil.
If that's not enough, the pouch has a belt loop to make it easier to carry. This is great when you want a field cleaning kit and you're fresh out of pocket space.
Pros:
Collapsible handle design

Useful for .223, 5.56, and 12-gauge

Ultra-compact design

Includes a bottle for gun oil
Cons:
Plastic cleaning tip

Plastic detail brushes
The GLORYFIRE Universal Gun Cleaning Kit is a compact, affordable kit that can clean virtually any AR.
---
4. Real Avid Gun Cleaning Tool Kit
The Real Avid Gun Cleaning Tool Kit is a bit of an oddball. Whereas most kits are meant for all-purpose cleaning, this one is a bit more niche. There are no barrel brushes or cleaning rods in the package. Instead, you get a set of tools that are tailored for cleaning your receiver, bolt, and action.
The kit is based around a small plastic handle, that looks like the handle of a screwdriver. You can screw any of the individual tools into it, and use them directly. Alternatively, you can use one or both of the little extension rods. These look a lot like standard cleaning rods, but they're significantly shorter.
In total, you get eight little tools to work with. The first are 5/32- and 3/32-inch pin punches, which will remove both the larger and smaller pins in an AR-15. Next, you get a pair of brass scrapers that won't scratch your gunmetal. One is flat and the other is angled, so you can reach all your nooks and crannies. There's also a similar pair of steel picks.
The last two tools are a pair of brushes. The first is a nylon cleaning brush, for removing fouling. The second is a softer, straight brush, for applying your oil.
Pros:
Exceptionally versatile design

Great for cleaning fouling and applying oil

Stand-up case with easy storage

Excellent value
Cons:
Detail brush is made of plastic

No barrel brushes or cleaning rod
If you want an affordable kit for your action, bolt, and receiver, the Real Avid Gun Cleaning Tool Kit is an excellent choice.
If you even wondered how often to clean your AR-15, see how long can a gun go without cleaning.
---
5. HOPPE'S No. 9 Deluxe Gun Cleaning Kit
If you're familiar with gun cleaning at all, you've probably heard of HOPPE'S. Their cleaning solvents and lubricants are still the gold standard for many gun enthusiasts. This is a complete gun cleaning kit, that includes a bottle of HOPPE'S gun cleaner, and another bottle of their lubricant.
In addition to that, you get a high-quality three-piece brass cleaning rod, with an ergonomic handle. The bronze brushes are also well-engineered, and come in five sizes. The smallest is for .223, while the next is suitable for 5.56 and 30-cal. The larger three are for .38-caliber pistol, and 12- and 20-gauge shotguns. You also get four slotted tips for running your cotton patches, which are included in the kit.
This is the deluxe version of the kit, which means everything comes in a beautiful wooden box, with the word "HOPPE'S" branded into the bottom of the lid. The case doesn't serve any practical purpose, and it's not as tough as it looks. But it's still attractive, and the internal organizer does a good job of keeping all your parts in place.
Pros:
Includes cleaning solvent and lubricant

High-quality brass rod and bronze brushes

Beautiful wood carrying case

Works on most calibers of gun
Cons:
Wooden box is light and flimsy

No .45 or 9mm tools
The HOPPE'S No. 9 Deluxe Gun Cleaning Kit comes with high-quality HOPPE'S equipment in a beautiful wooden case.
---
Frequently Asked Questions
As you can see, there are a wide variety of gun cleaning kits available. Hopefully, you have a good understanding of what's on offer. Before we wrap up, here are a few lingering questions we wanted to address.
What Is AR-15 Fouling?
Fouling is caused by the buildup of material inside the barrel and chamber. Various materials contribute to fouling, including lead, copper, plastic from wadding, and carbon from the combustion process. As fouling occurs, it causes your rifle to become less accurate.
Another concern with fouling is that it can cause serious damage to your firearm. Left unaddressed, it can lead to rust, pitting, and eventually to parts getting fused together. Removing fouling is the main reason you need to clean your AR-15.
How Often Should I Clean My AR?
As a general rule, you want to clean your AR after every trip to the range. The reason for this is that every trip creates some fouling, even if you only fire a single shot. If you shoot every day, this isn't strictly necessary, and you can get away with cleaning every few days. But otherwise, it's best to be in the habit of cleaning your gun every time.
On the other end of the scale, if you only rarely shoot your AR, it should still be cleaned and lubed at least once a year. Cleaning removes old oil, while lubing provides a new protective coat for your metal parts.
What Happens if I Never Clean My AR?
Needless to say, failing to clean your AR is a terrible, terrible idea. But what if you just decide that you're never going to clean it?
To begin with, the gun will start to rust. In the best case scenario, you'll see some pitting in the barrel, and you'll suffer a loss of accuracy. As things progress, the chamber and receiver will also start to rust. Your gun may seize up, fail to fire, or fail to feed.
Worse yet, your rifle could misfire, going off when you don't want it to. A misfiring rifle is incredibly dangerous, and needs to be professionally repaired.
There's absolutely no reason to run this experiment, unless you want to destroy your gun. Just take the time to clean your AR after each use.
How Long Should My AR-15 Last?
One reason the AR-15 design is so popular is that it's tough and reliable. When they're properly maintained, they can last for several decades without the need for serious repair. Of course, you'll probably have to replace a spring or a pin here or there. But for the most part, mechanical failure is not a major concern.
The biggest wear and tear expense you're liable to run into is if you have to replace the barrel. But AR-15 barrels are designed to fire thousands of rounds before they suffer any significant wear. And even then, because the AR is a modular platform, the barrel is relatively easy to replace.
Conclusion
Ultimately, the best AR-15 kit will depend on your needs. Are you only cleaning your AR, or are you also cleaning other guns? Do you favor portability, or would you rather have a kit with more parts?
Whatever you choose, the five kits we discussed are well worth considering. Good luck!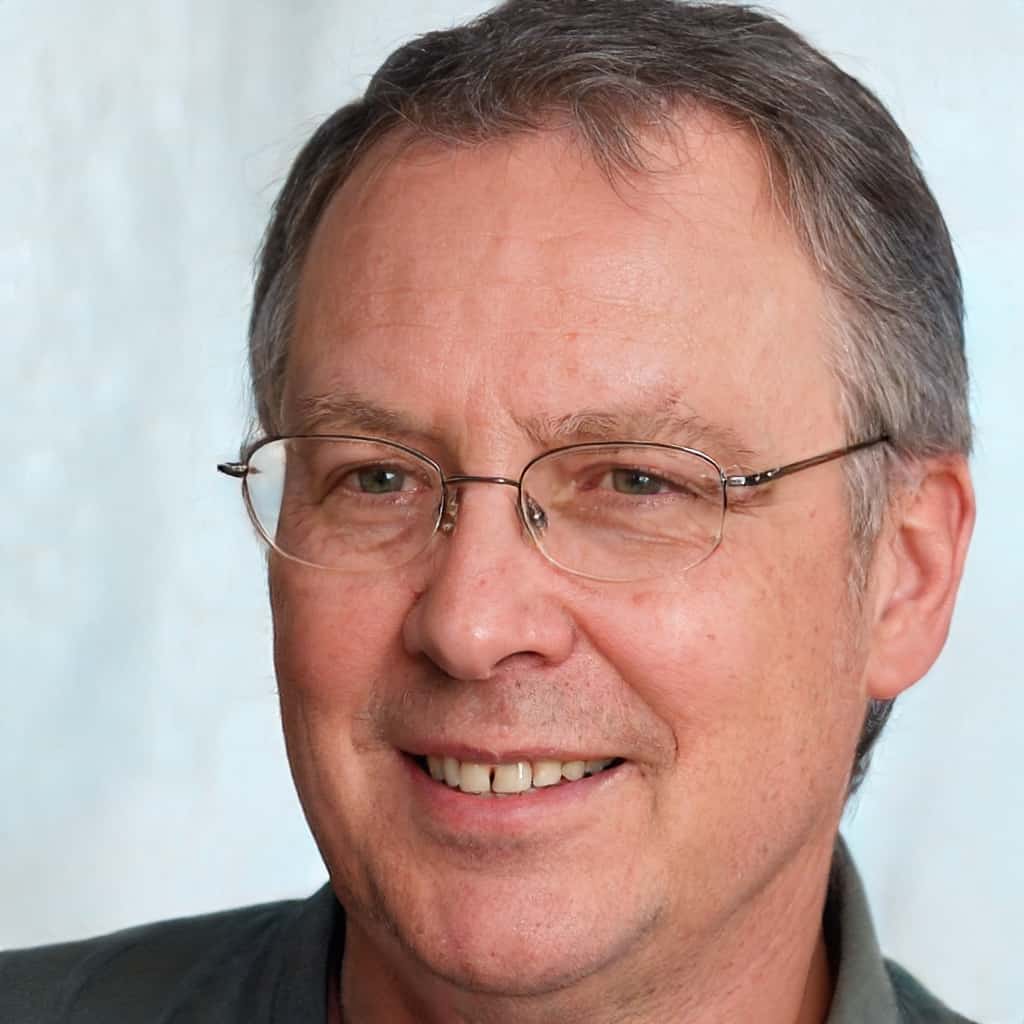 Jerry Miculek is one of the most versatile shooters in the world. Guns are what he does, and he knows it better than anybody else. You can learn more about Jerry on our About us page.