So, you're the proud owner of a brand new AR-15. Congratulations! But before you go to the range, you'll need to have all the necessary supplies. One of the most important supplies is a cleaning kit, an essential set of tools for maintaining your gun.
Here's a look at the best AR-15 cleaning kits available, along with the information you need to make your decision. Let's dig in!
AR-15 Cleaning Kit Buyer's Guide
Before I talk about any single cleaning kit, let's talk about what you should look for in an AR-15 cleaning kit. What kinds of tools are inside, and what makes one kit better than another?
Why Not a Standard Cleaning Kit?
Most gun cleaning kits are designed for bolt action rifles, shotguns, and pistols. Those types of guns are far easier to clean than an AR, and only require basic tools.
However, on an AR, there are tons of nooks and crannies that need to be cleaned. To reach these areas, I need brushes, picks, and other tools that won't come in a standard kit. By using the correct kit, I ensure that my rifle is as clean and well-maintained as possible.
What Comes in an AR-15 Cleaning Kit?
Every AR-15 cleaning kit is unique, and has its own set of tools. That said, there are some basics I always look for. These include:
A gun cleaning rod and adapters
A bore brush
Cleaning patches
A cleaning brush
CLP or gun oil
Let's delve into each of these components.
Gun Cleaning Rod and Adapters
A gun cleaning rod is a multi-part threaded rod that's designed to go down your barrel. I attach the bore brush to the end for cleaning my barrel. The kit should also include adapters for the cleaning rod, so you can attach cotton pads.
Bore Brush
A bore brush is a round brush, usually made of bronze, for cleaning the inside of my gun's barrel. The brush needs to be the right size to be effective, so universal kits will include multiple brush sizes for different calibers.
Check my article explaining how to clean your AR-15.
Cleaning Patches
Cleaning patches are simple cotton patches I use to wipe down my gun. They can be used by hand to clean the chamber, or used with an adapter to clean the barrel.
Cleaning Brush
A cleaning brush is used to remove fouling from your bolt, the inside of the action, and other areas. A bronze brush is best for metal components. If your AR has a wood stock, use a nylon brush for that.
CLP or Gun Oil
Many cleaning kits include lubricant, gun cleaner, or a combination cleaner-lubricant-preservative (CLP). If your kit comes with CLP, you'll still want to invest in your own lube. CLP alone simply isn't as effective as CLP and lube together.
How Do You Choose the Best Cleaning Kit?
So, why would you choose one AR-15 cleaning kit versus another? There are any number of considerations. However, there are three main things you'll need to take into account.
Full or Partial Kit?
Some AR-15 kits come with literally everything you need, including numerous brushes, picks, and fluids. Others only come with some of your supplies. For example, you might have cleaning brushes, but not any cotton pads or fluids. A full kit is usually a better value, but a partial kit lets you mix and match different components.
Versatility
If you're an AR-15 owner, it's a good chance that this isn't your only gun. In that case, a dedicated AR-15 kit might not provide the best value. It could make sense to invest in a universal kit instead, so you can clean all your guns. You'll get a better overall value, and you'll get more parts. Then again, an AR-15 kit will often have tools for cleaning nooks and crannies, while most universal kits don't.
Storage and Portability
Most cleaning kits come with a carrying case to help you keep all your parts together. If you only ever clean your AR at home, shoddy packaging isn't a concern. But if you plan to take your kit out in the field, you want a durable, easily-portable case.
---
The 5 Best Cleaning Kits for AR-15
So, what are the best AR-15 cleaning kits? Let's take a closer look at each one, with its strengths and weaknesses.
---
 1. Otis Tactical Cleaning System for Rifles, Pistols & Shotguns
I had the pleasure of putting the Otis Tactical Cleaning System for Rifles, Pistols, and Shotguns to the test, and I was thrilled with its portability. The entire kit comfortably fits into a compact nylon carrying case no larger than a hockey puck, making it an ideal companion for field usage. As someone frequently on the move, the convenience of this system cannot be overstated.
During one of my expeditions, I had the opportunity to test its practicality first-hand. After a lengthy day on the shooting range, my 12-gauge needed some quick TLC before storage. I found it effortless to retrieve the Otis kit from my gear, and within minutes, my firearm was clean and ready to be stored away.
Unmatched Versatility, But with a Trade-Off
One of the system's key features is its unmatched versatility. Whether you're working with a .223 or a .45-caliber, this kit has you covered. It includes brushes for .30-caliber (.308), .9mm, .45-caliber, and even 12-gauge firearms. Impressively, these brushes are all crafted from high-quality brass, an excellent choice to ensure effective cleaning without risking damage to your barrel.
However, it's worth noting that the compact design has a trade-off. The Otis cleaning kit does not include traditional cleaning rods. Instead, it incorporates a pair of sturdy, stiff cables which can be conveniently coiled up to fit in the carrying case. While the cables are practical for general cleaning, they may present a challenge when it comes to dealing with obstructions.
Comprehensive Extras Included
The Otis Tactical Cleaning System offers more than just brushes and cables. It comes with five brass cleaning tips – a superior alternative to the usual plastic variants – and a collection of patches. For added convenience, a tube of CLP is also included.
Pros
Unmatched versatility with the ability to clean a wide range of firearms, from .22 to 12-gauge
High-quality brass tips and brushes ensuring effective cleaning and preventing damage to the barrel
Inclusion of a tube of CLP, a valued addition for any firearm owner
Compact storage that is easily portable and perfect for on-the-go situations
Cons
Lack of a traditional cleaning rod might limit the tool's effectiveness in some situations
Absence of a detail cleaning brush, which could be essential for a more thorough clean
Conclusion
The Otis Tactical Cleaning System for Rifles, Pistols & Shotguns is a valuable asset for any firearm enthusiast who values portability and versatility. Despite some trade-offs, such as the absence of a traditional cleaning rod and a detail cleaning brush, its overall design and functionality make it an exceptional choice for those needing a comprehensive, compact, and universal cleaning kit.
---
2. BOOSTEADY Pro .223/5.56 Cleaning Kit
I had the opportunity to try out the BOOSTEADY Pro .223/5.56 Cleaning Kit, a kit specifically designed for AR-15s. This kit, tailored to accommodate the most popular calibers for ARs (.223 and 5.56), proved quite efficient for maintaining my AR-15. One particular incident where the kit came in handy was during a weekend target-shooting event. After a full day of use, my AR-15 was in need of a quick clean-up. The BOOSTEADY kit performed excellently, ensuring my firearm was in top shape for the next day's events.
Focus on AR-15 Specific Needs
The main selling point of this kit lies in its specific focus on AR-15s, incorporating two bore brushes and two chamber brushes tailored for .223 and 5.56 calibers. The brushes are impressively engineered, as is the singular cleaning tip and the four-section cleaning rod. Although the kit's focus restricts its use to AR-15s and .22s, this specialisation allows it to perform exceptionally in its designed role.
However, the kit lacks a broad range of brushes and attachments, limiting its versatility. Nevertheless, considering its budget-friendly price point, it still delivers excellent value for money.
Compact and Efficient Storage
BOOSTEADY's design for the carrying case is commendable. It has molded foam padding on one side to protect the tools, and a mesh pouch on the other side to hold additional accessories. The compact design is practical enough to fit into a cargo pocket, adding to its portability for range trips.
The Extra Touch
In addition to the essential tools, the kit also includes two extra cleaning instruments: a double-ended metal pick for reaching tricky spots and a double-ended brush. However, the brush's plastic bristles were slightly disappointing. While they function adequately, the quality was not at par with the rest of the kit's components.
Pros
Four high-quality brass cleaning brushes designed for specific calibers
Comprehensive tools for .223 or 5.56 caliber firearms
Compact, well-designed carrying case for easy transportation
Competitive pricing, providing good value for money
Cons
Limited versatility, primarily useful for ARs only
Quality of the plastic detail brush falls short compared to the rest of the tools
Conclusion
In conclusion, the BOOSTEADY Pro .223/5.56 Cleaning Kit is an excellent starter kit, particularly for AR-15 owners. It may lack versatility, but the quality of its components and its budget-friendly price make it an appealing choice. Its portability also ensures it's a practical companion for range visits, allowing for quick, on-the-spot firearm maintenance. Despite a few shortcomings, such as the plastic detail brush, the overall quality and value of this kit are impressive.
---
3. GLORYFIRE Universal Gun Cleaning Kit
The GLORYFIRE Universal Gun Cleaning Kit caught my attention due to its resemblance to standard US Army cleaning kits. This kit may not be military spec, but its design and functionality are undoubtedly reminiscent of what I have seen in the service. I recently took it on a hunting trip, and I was impressed with how compact and efficient it was.
Compact Design with a Military Touch
The first thing that stands out about the GLORYFIRE kit is its impressive compactness. Housed in a green nylon pouch with a secure snap closure, it reminded me of my military days. Notably, the kit includes a collapsible handle that folds over, built right into the first of four rod sections made from black aluminum. This detail adds to its ease of transportation and use, especially when out in the field.
Multi-Caliber Utility
What adds to the appeal of this kit is its multi-caliber utility. It includes a set of brass brushes suitable for three different calibers. The standalone .22/.223 brush and the dual-designed brush catering to 12-gauge or 5.56 firearms offer a range of options. I found this particularly useful when I was switching between my .223 rifle and 12-gauge shotgun during my hunting trip.
Extras and Added Convenience
The kit comes with a few extra tools that are beneficial for routine firearm maintenance. Included is a double-ended plastic cleaning brush, cotton patches, and 100 high-quality, no-shed cotton swabs. Although the plastic brush may not be as rugged as a metal brush, it suffices for regular cleaning needs. Moreover, the kit includes a small bottle for storing gun oil, which I found handy.
The kit's pouch also features a belt loop, allowing for easy carriage when pockets are full. This feature proved to be an added convenience during my hunting trip when I had to perform a quick field cleaning.
Pros
Compact and lightweight design, with a collapsible handle for portability
Versatility in cleaning, being useful for .223, 5.56, and 12-gauge firearms
Includes a handy bottle for gun oil storage
Pouch features a belt loop for easy carriage
Cons
The use of a plastic cleaning tip might not be as durable or effective as metal counterparts
The detail brushes are made of plastic, which may limit their lifespan or effectiveness
Conclusion
The GLORYFIRE Universal Gun Cleaning Kit is a compact, budget-friendly solution that delivers a decent cleaning performance for any AR. Its military-like design and multi-caliber functionality make it a versatile option for firearm enthusiasts. Although it has a few drawbacks, such as the plastic cleaning tip and brushes, these do not significantly detract from the overall effectiveness and affordability of the kit. This makes it a worthwhile addition to any gun maintenance gear collection.
---
4. Real Avid Gun Cleaning Tool Kit
I've come across a multitude of cleaning kits in my time. The Real Avid Gun Cleaning Tool Kit intrigued me due to its distinct departure from the traditional all-purpose kits. Instead of focusing on barrel maintenance, this kit specifically targets the cleaning and maintenance of the receiver, bolt, and action. After using it for a thorough cleanup of my AR-15, I was pleasantly surprised by its utility.
A Different Approach to Gun Cleaning
This kit is somewhat an outlier among conventional cleaning kits due to the absence of barrel brushes or cleaning rods. It focuses primarily on your receiver, bolt, and action, elements of a firearm that sometimes get overlooked. The kit's main tool is a small plastic handle that looks and feels like a screwdriver's handle. This tool became my best friend during cleaning, as it allowed me to screw in any of the individual tools for meticulous cleaning or even use the extension rods for hard-to-reach areas.
The Power of Eight
This kit comes with eight specialized tools, each having a unique purpose. I was particularly impressed by the 5/32- and 3/32-inch pin punches. They flawlessly cater to both large and small pins in an AR-15, and I found them extremely handy during the dismantling process.
The kit also houses a pair of brass scrapers, designed in a way that they won't mar your gunmetal. With one flat and the other angled, it was a breeze reaching every corner of my firearm. In a similar vein, the kit also comes with a pair of steel picks.
The cleaning brush duo concludes the kit, a nylon cleaning brush for fouling removal, and a softer straight brush for oil application. These brushes were particularly effective when I was dealing with stubborn fouling in my AR-15's action
Pros
Unique and versatile design tailored for receiver, bolt, and action cleaning
Effective for fouling removal and oil application
Includes a stand-up case allowing easy storage and portability
Excellent value for the price
Cons
The detail brush is made of plastic, which may not be as durable
Absence of barrel brushes or cleaning rod might limit its utility for some
Conclusion
The Real Avid Gun Cleaning Tool Kit is an excellent pick for those focusing on cleaning their action, bolt, and receiver. While it may not have the barrel brushes or cleaning rod commonly found in other kits, its unique focus and versatile design make it an affordable and valuable asset for maintenance tasks. Despite the plastic detail brush, the kit overall offers a level of convenience and effectiveness that is well worth the price tag. It's a toolkit that can undoubtedly complement your firearm cleaning regimen.
If you even wondered how often to clean your AR-15, see how long can a gun go without cleaning.
---
5. HOPPE'S No. 9 Deluxe Gun Cleaning Kit
HOPPE'S is a name that reverberates in the gun community, recognized for their excellent cleaning solvents and lubricants. Their No. 9 Deluxe Gun Cleaning Kit caught my eye, and I decided to give it a try. The experience was genuinely delightful, and here is my detailed review of this complete gun cleaning kit.
A Tradition of Excellence: HOPPE'S Signature Solvents and Lubricants
The first thing that resonated with me was the inclusion of HOPPE'S highly regarded gun cleaner and lubricant in the kit. These are not just any ordinary cleaning agents, but ones widely trusted and used by many gun enthusiasts, including me. During my trial of this kit, the gun cleaner impressively dissolved the stubborn fouling in my rifle, while the lubricant smoothed out the friction points, enhancing the overall performance.
High Quality Cleaning Tools: Brass Rod and Bronze Brushes
The kit features a well-crafted three-piece brass cleaning rod fitted with an ergonomic handle, ensuring a comfortable grip during the cleaning process. Accompanying the rod, you find a set of bronze brushes engineered to a high standard. The kit offers five sizes, with the smallest designed for .223 and the next ideal for 5.56 and 30-cal. The larger three cover .38-caliber pistols and 12- and 20-gauge shotguns. My experience of cleaning my .30-cal rifle was seamless, thanks to the fit and finish of the brushes.
To complete the cleaning process, you also get four slotted tips to use with the included cotton patches, adding convenience to your cleaning routine.
Aesthetic Appeal: Deluxe Wooden Box
As a deluxe version, this kit comes in a strikingly attractive wooden box, adding a dash of elegance to the package. The word "HOPPE'S" is prominently branded into the bottom of the lid, cementing the kit's authenticity. While the case doesn't provide any significant practical advantage and isn't as sturdy as it appears, it does a fantastic job of organizing and holding your cleaning gear neatly in place.
Pros
Comes with renowned HOPPE'S cleaning solvent and lubricant
High-quality three-piece brass rod and bronze brushes
Elegant wooden carrying case
Compatible with most firearm calibers
Cons
The wooden box feels relatively light and flimsy
Lacks .45 or 9mm cleaning tools
Conclusion
The HOPPE'S No. 9 Deluxe Gun Cleaning Kit stands as a testament to the brand's long-standing reputation in the gun care sector. Despite a slight drawback with the wooden case and the absence of .45 or 9mm cleaning tools, the overall high-quality equipment and the beauty of the kit make it a valuable addition to any firearm enthusiast's cleaning routine. In my personal experience, it delivered an efficient and thorough cleaning, living up to the HOPPE'S name.
---
Frequently Asked Questions
As you can see, there are a wide variety of gun cleaning kits available. Hopefully, you have a good understanding of what's on offer. Before we wrap up, here are a few lingering questions we wanted to address.
What Is AR-15 Fouling?
Fouling is caused by the buildup of material inside the barrel and chamber. Various materials contribute to fouling, including lead, copper, plastic from wadding, and carbon from the combustion process. As fouling occurs, it causes your rifle to become less accurate.
Another concern with fouling is that it can cause serious damage to your firearm. Left unaddressed, it can lead to rust, pitting, and eventually to parts getting fused together. Removing fouling is the main reason you need to clean your AR-15.
How Often Should I Clean My AR?
As a general rule, you want to clean your AR after every trip to the range. The reason for this is that every trip creates some fouling, even if you only fire a single shot. If you shoot every day, this isn't strictly necessary, and you can get away with cleaning every few days. But otherwise, it's best to be in the habit of cleaning your gun every time.
On the other end of the scale, if you only rarely shoot your AR, it should still be cleaned and lubed at least once a year. Cleaning removes old oil, while lubing provides a new protective coat for your metal parts.
What Happens if I Never Clean My AR?
Needless to say, failing to clean your AR is a terrible, terrible idea. But what if you just decide that you're never going to clean it?
To begin with, the gun will start to rust. In the best case scenario, you'll see some pitting in the barrel, and you'll suffer a loss of accuracy. As things progress, the chamber and receiver will also start to rust. Your gun may seize up, fail to fire, or fail to feed.
Worse yet, your rifle could misfire, going off when you don't want it to. A misfiring rifle is incredibly dangerous, and needs to be professionally repaired.
There's absolutely no reason to run this experiment, unless you want to destroy your gun. Just take the time to clean your AR after each use.
How Long Should My AR-15 Last?
One reason the AR-15 design is so popular is that it's tough and reliable. When they're properly maintained, they can last for several decades without the need for serious repair. Of course, you'll probably have to replace a spring or a pin here or there. But for the most part, mechanical failure is not a major concern.
The biggest wear and tear expense you're liable to run into is if you have to replace the barrel. But AR-15 barrels are designed to fire thousands of rounds before they suffer any significant wear. And even then, because the AR is a modular platform, the barrel is relatively easy to replace.
Conclusion
Ultimately, the best AR-15 kit will depend on your needs. Are you only cleaning your AR, or are you also cleaning other guns? Do you favor portability, or would you rather have a kit with more parts?
Whatever you choose, the five kits I discussed are well worth considering. Good luck!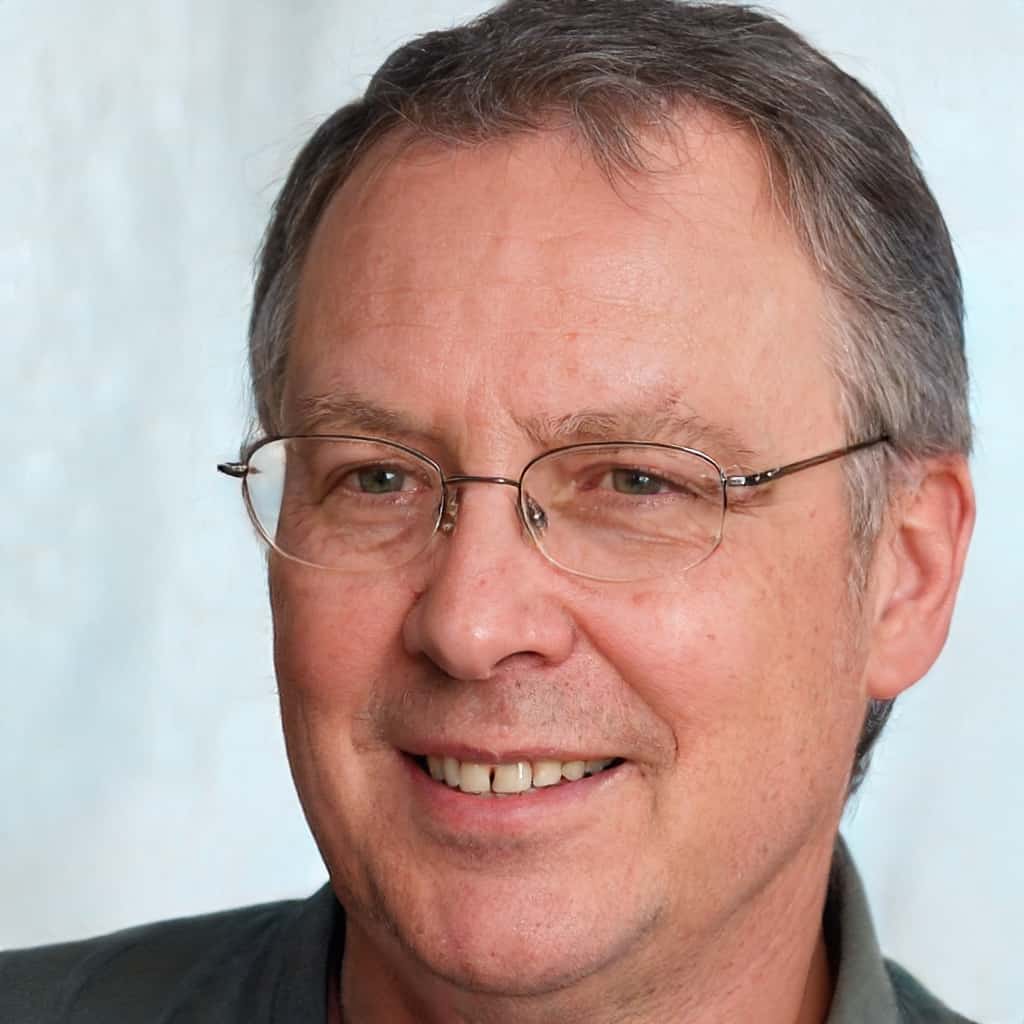 Jerry Miculek is an experienced firearms and optics expert.  Guns are not just a hobby for him, they are his passion and life. You can learn more about Jerry on our About us page.