When it comes to cleaning your firearm, nothing beats cleaning it with the least amount of effort. Changing patches, jags, and brushes on a regular basis can be a nuisance, especially if you're cleaning multiple weapons at once.
The arrival of bore snakes was a blessing in disguise. They're composed of tough, long-lasting materials with nothing that could scratch, scrape, or harm your bore or muzzle. You don't even have to disassemble your weapon to utilize them.
Bore snakes are normally made up of just one piece of material that can be used for a variety of purposes.
---
Choosing the Best Bore Snake
Most Important Component of a Bore Snake
Cleaner Brush
Although not all bore snakes have a cleaning brush that runs through first, manufacturers like Hoppe's are breaking the norm with their particular bore snakes, which have strong cleaning heads that break up waste before the bronze bristles.
Pull Cord
A pull cord will be attached to each bore snake, which will usually have a small brass weight at the end. This makes it simple to feed the pull cord down the barrel and out the muzzle, where you can grab it and draw it through the rest of the bore snake.
Bronze Bristles
A bore clean wouldn't be complete without a golden tip flowing through it. Brass frays are integrated into the rope of bore snakes, which clean and break down even the toughest carbon waste. With bore snakes, not every bronze cleaners are created equal, so if your gun gets really dirty, search for one with a full-size bronze cleaner.
Cleaning Area
The cleaning area is the last to be completed. This is where you will put your oil to lubricate your barrel after you have run your bore snake through it a few times to clean it out and it usually gets a little thicker.
Why Use a Bore Snake
Bore snakes are used by most modern-day gun owners who want speed and efficiency and don't want to spend all day cleaning their weapons. It's fine if you want to be one with your gun and spend an entire day in the garage dismantling it and bonding with it. Yet, in today's modern society, time is money for most of us.
The faster and more efficiently you clean your pistol, the more time you have to shoot or perform other enjoyable activities, such as shooting some more.
Bore snakes make cleaning your pistol a breeze, and you won't have to disassemble it to clean it. To obtain a solid clean, add your solvent to the front of the snake and drag it through a few times. Once you're happy with the progress, apply your oil to the rope's back-cleaning region and draw it through a few more times. You've done it – the task has been completed.
Even though bore snakes provide a thorough clean, it's still worth stripping down your gun and inspecting it, then giving it a good clean while it's still apart to ensure any debris or carbon the bore snake missed is removed.
To top it off, the amount of maintenance necessary to keep a bore snake in peak shape is minimal. Throw it in the washing machine once it's dirty and smelly, then hang it to dry. However, verify the manufacturer's instructions first, as some of the bronze bristles may cause harm.
When cleaning your firearm, it's a good idea to use a gun mat and a gun vise.
---
The 6 Best Bore Snake Kits
---
1. Ultimate Rifle Build Barrel Snake
Small or unknown companies don't appear in these sorts of lists very often, but they're sometimes worth more than a mention. As most experienced shooters are aware, there are just a few brands that provide adequate value for the quality.
However, there are moments in life when you would want to save a few money or simply give the small guy a chance. You won't go wrong if you take a chance on the Ultimate, Bore Cleaner by Ultimate Rifle Builds.
This is a one-piece design, as are most huge bore snakes, which makes life so much easier. It begins with a pull cord with a weighted brass tip for ease insertion, then moves on to the cleaning cord with a bronze cleaning brush, and finally to the final cleaning part.
This isn't a sophisticated thrill ride; all thrills are clean. It simply and modestly performs its function. You can't go wrong with this bore cleaning in terms of price and quality.
Pros
Machine-washable

Reusable

Solvent-safe

More affordable than competitors
Cons
Starts to fray after many uses
Conclusion
The Ultimate Rifle Build Barrel Snake really is one of the ultimate products in the gun-cleaning industry. Firstly, it is compact and lightweight so you can carry it easily with you to the range for target shooting or out in the field to hunt. And you don't have much space for it. This is a tool that you can throw in your pocket and go about your business.
Plus it can be used again and again and only starts to show its wear and tear after many, many uses.
---
2. Hoppe's BoreSnake Original Pistol with Den
If we didn't include Hoppe's, this wouldn't be a guns equipment evaluation.
One of the more economical bore snakes is Hoppe's Bore Snake Viper. This boring snake, like all of the others mentioned above, is washable and reusable.
Hoppe's has been a household name in the field of firearms repair for decades now. Hoppe's is well-known among gun aficionados, so you can anticipate high-quality items.
It's the "world's quickest" three-step bore cleaner, according to the company. It's all thanks to the high-quality materials, which are scratch and damage resistant. It only takes one or two pushes to clear your bore.
It comes with a weighted brass pull cord that you'll use to pull the trigger on your gun or rifle. This serves as a bore guide, and a fluffy brush region follows to dislodge dirt and residue.
After that, you'll come to the bronze brush that's built-in. This will get rid of any thorny or sticky residue. The last section will use a cleaning area 160 times greater than a conventional patch to scrape the entire barrel clean.
Its purpose is to keep your weapons in functioning order. It's also quite portable, allowing you to take it with you wherever you go. It's simple to use and may be reused multiple times. This bore snake will come in handy if you're heading to a shooting range or anywhere far away from home.
This bore snake is distinguished by its cone-shaped bore guide, which facilitates faster alignment and maintains your cord as close to the center as possible. This will reduce the risk of harming your bore and provide a convenient cleaning method.
Pros
Made with high-quality construction and materials

Often comes with other cleaning products
Cons
Conclusion
This is considered the industry standard and possibly the first boresnake, so if you're looking for a tried-and-true boresnake without all the bells, buzzers, and whistles, this is the one to go with.
---
3. Real Avid Bore Boss
Real Avid is a leader in the gun maintenance market when it comes to innovation. They produce some of the most unique and practical weapons maintenance equipment available.
The Real Avid Bore Boss is one of their most user-friendly products. It's a bore snake, but it's not your typical bore snake. It's simple to use, small, and effective at cleaning.
The snake is made of wire with a plastic coating on which you can attach various plugins. Because the plastic casing is about the size of a hockey puck, it should be quite portable.
It's packaged on a reel with a flex case cover. This secures the bore snake in position, eliminating the risk of tangled ropes or cables. The case can also be used as a rope pull to make tugging simpler.
The bore guide is constructed of stainless steel that has been coated. A little metal ball sits at the end of the bore guide. This hooks onto the flex casing, pulling the entire bore snake with it.
There's a phosphor bronze brush with full-length bristles that's powerful and solid. This aids in the cleaning and removal of residue and dirt from within the bore. The firearm is then cleaned and polished with a braided mop.
You may wrap the Real Avid Bore Boss around the flex case once you've finished cleaning your pistol. For a neat and tidy clean up, the flex case has polycarbonate sides that fold back over themselves. This bore snake is extremely convenient and simple to operate.
This bore snake is also well-liked by many because of the plastic case, which makes it easier to distinguish from other bore snakes for specific rifles.
Pros
The handle doubles as a pulley

Easy and convenient to store

Easy to carry to the ranges or any location
Cons
The fishing reel approach isn't ideal for every customer

The plastic casing can crack
Conclusion
Overall, this is an excellent choice for folks who are new to bore snakes because it has a lot of simple functions.
---
4. EZshoot 2 PCS Gun Clean Snake
This study and strong gun clean snake kit from EZshoot is made from bright, durable materials and is created with high-quality stitching – which means it won't tear after multiple uses.
EZshoot promises a one-pass solution with this product and they deliver. Just one simple use gets the job done and clears the barrel of any and all loose debris.
Created with specially-made nylon, this bore snake can be used hundreds of times before you see any fraying or wear and tear. It's reusability is one of its most promising and important attributes and one of the reasons why it's such a top-seller and so popular with many.
EZshoot has created this product with multiple models so no matter which firearm you have, it can be quickly cleaned and taken care of by the 2 PCS Gun Clean Snake. From .22 Cal to .25 or 12 GA Gauge, this company has got you and your gun covered.
Pros
Soft brass brush that will not scratch your gun

Brass weight at the end of the snake to pull it through the weapon

Each model comes with a different color
Cons
It can be a tight fit on some calibers
Conclusion
If you have multiple guns of different models and makes, the EZshoot Gun Clean Snake is the way to go. It will provide you with a fast, easy cleaning experience that will make your guns perform as good as new in no time. The brass weighted end and the durable materials make this cleaning kit one of the best on the market.
---
5. Hoppe's 24015VD Viper Boresnake
The Hoppe's Bore 24015VD Viper Boresnake is one of those bore snakes that every gun owner should look into buying because it performs well and beats many of the competitors out there.
It's made with a rope with a brass weight on one end to aid in pulling it through your gun's barrel.
The brass clip at the end of the rope is marked with marks that indicate the rope's caliber. As a result, determining the bore snake's caliber is simple.
Furthermore, the tool is really simple to use. You simply need a few drops of your favorite gun cleaning solvent, then run the bore snake through the barrel of your gun. It cleans, brushes, and dries your barrel in a single sweep.
As a result, you save a lot of time because you don't have to clean your barrel with a bore brush beforehand.
Because the bore snake is washable, you can use it again and again. When you need to go out in the field to shoot targets or hunt, you won't need much space in your bag to store it. It's small, light, and easy to transport.
Pros
Compact and lightweight

Washable and, therefore, reusable

Made with durable and tough materials
Cons
Does not get rid of powder residue
Conclusion
When you are trying to get your firearm in good working condition, this boresnake from Hoppe's is one of the best choices for you. If you want simplicity and efficiency and an affordable price, you want the Hoppe's Viper Boresnake.
---
6. Ctrshif Gun Snake Cleaner Rifle Cleaning Snake
Ctrshif is actually one of the better gun accessory companies out there but it seems like not enough people know about it. When it comes to cleaning snakes, this company has you covered basically no matter which caliber gun you own and the Ctrshif Gun Snake Cleaner is great for your rifle or really any other type of gun in your cabinet.
This product is made for quick cleaning, it's something that Ctrshif takes great pride in. It's made to be efficient and fast at all times, so it's an ideal companion to take on the road or to the range with you.
Its 1-pass technology means that you will have your gun functioning far better in just minutes, after one easy pass through with the cleaning snake.
Plus, it's lightweight and easy to carry. Again, this is why you will want to throw this one in your bag when you are going on a long hunting trip.
It's made from sturdy, high quality material with expert stitching too. The brass bristles are durable and tough and can be used again and again without experiencing much wear and tear. 
It's advised that you use a pre-scrub solution to your gun before using this snake, which is somewhat of a drag because it makes the cleaning process longer. However, that is not a mandatory step.
Pros
Supremely lightweight and easy to carry

Comes in multiple colors

Works with various gun brands and calibers

Easy to use and has perfected the 1-pass technique
Cons
The pre-scrub solution that should be applied before cleaning is a bit cumbersome
Conclusion
If you've never heard of Ctrshif, you're missing out. And if you've never used one of their products, you should remedy that. If you're an avid hunter and outdoorsman, this is the product to add to your arsenal.
---
Frequently Asked Questions
Can You Reuse a Bore Snake?
Yes, after washing your bore snakes, you can reuse them up to three times. Don't worry, most of them are simple to clean by hand or in the washing machine.
However, when cleaning them, you must take the right precautions and use the proper cleaning solutions to avoid damaging them.
Can You Put Gun Oil on a Bore Snake?
Yes, a little gun oil can be used to clean a bore snake. Understand that your bore snake may leave a light oil coat when you're finished with it. So, after using a bore snake with oil, try wiping down your pistol.
Will A Bore Snake Scratch the Barrel?
Bore snakes, regardless of brand or quality, are not intended to harm the barrel. When using the snake, make sure you use all of the best gun cleaning solutions, oils, and other supplies.
Bore snakes are one of the best and cheapest ways to clean a dirty barrel without scratching it if you follow the appropriate instructions.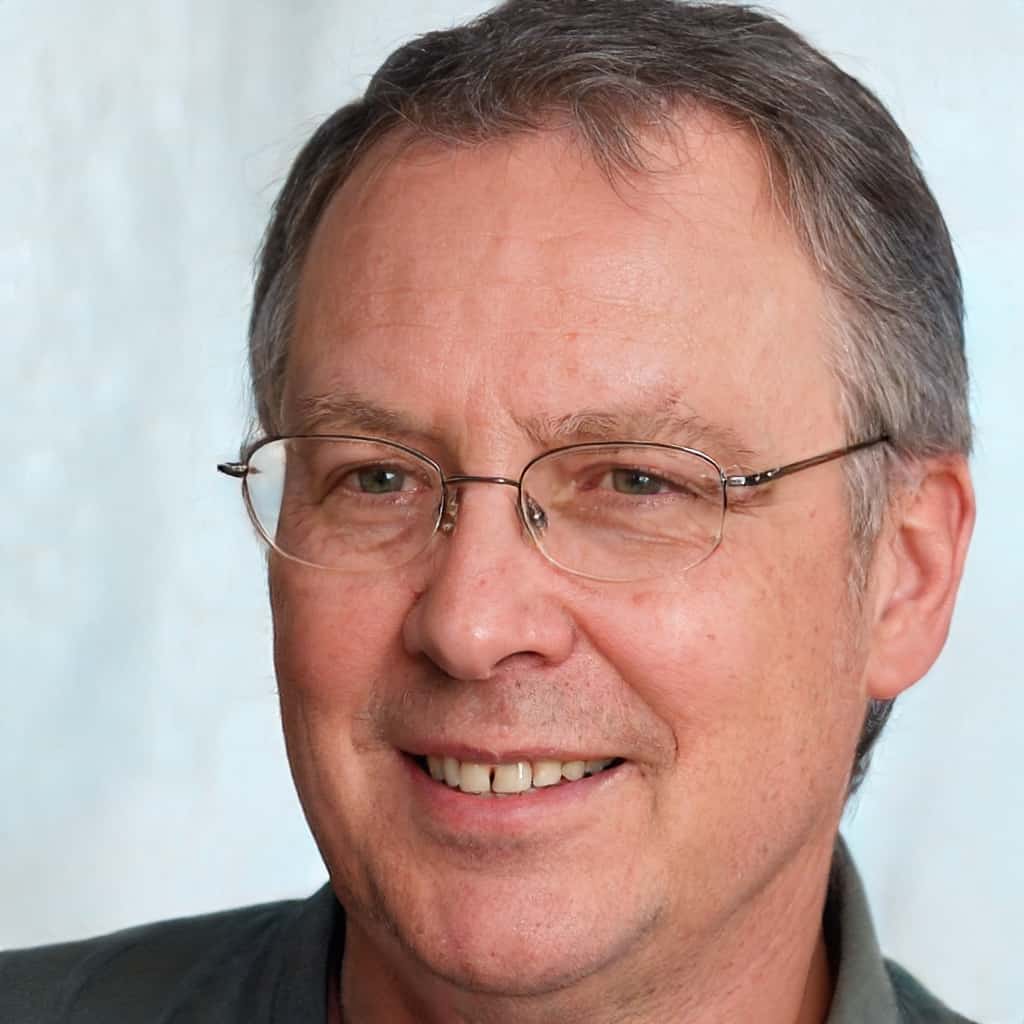 Jerry Miculek is one of the most versatile shooters in the world. Guns are what he does, and he knows it better than anybody else. You can learn more about Jerry on our About us page.