Dust, corrosion, and other dirt could cause your firearm to fail when you need it most if you don't clean it properly. Cleaning your gun using the right solvents on a regular basis will increase its life and make it safer to use. Read on to find out how to choose the best gun cleaner for your needs and which are the best ones I recommend. 
---
Choosing the Best Gun Cleaner
Why Do You Need to Use Solvents?
Solvents are chemical solutions that can dissolve or break down other materials in general. Gun solvents are designed to break down carbon fouling, copper, lead, unburned powder, and other material that adheres to your gun and causes it to get unclean.
These items then make it simple to clean all of that gun junk away using cleaning patches, leaving you with a clean gun. They range from single-purpose products that are designed to loosen up all of the powder and copper fouling inside your barrel to multi-purpose products that may be used for a variety of tasks.
How Do Solvents Work?
First, you'll use part of the solvent to clean the inside of your bore and some of it to clean your brass or bronze brushes. Apply some to the snake's tail as well if you're using a bore snake.
Next, using a bore snake or a cleaning rod, push the brush through the barrel, working from the chamber to the muzzle to avoid dumping all of the loosened material into your firearm's action.
Repeat this process four to five times more to break up all of the dirt and debris, reapplying bore cleaning or CLP as needed.
Now comes the exciting part. Cleaning patches should be passed through the barrel from the chamber to the muzzle as previously, using a cleaning rod and a slotted patch holder or a brass jag. Continue in this manner, using a new patch each time, until the patch is fully clear.
Apply a small amount of your cleaner to the area in concern as well as your cleaning brush. Brush off as much carbon fouling as possible before wiping it down with a microfiber cleaning cloth. Next, apply some oil to the part to protect it and ensure it is well lubricated.
You're ready to rebuild your pistol at this stage. If you are interested you can check on of our articles about how often to clean your gun. 
What Are The Different Types of Gun Cleaning Solvents?
There are several diverse kinds of cleaning solvents to be aware of, and while they are functionally identical, they are used in different ways.
Gun Oil
After you've cleaned and stripped away all the things that could harm your firearm, you'll usually use gun oil to provide "protection."
Following a good clean, you will have not just firing residue on your weapon, but also grease from your skin and other damaging items from the environment such as dust and sand. Applying a coating of oil will offer a protective barrier to prevent these pollutants from settling on your handgun again.
Another significant advantage of utilizing a cleansing oil is that it will penetrate the metal's pores and remove any filth that a solvent would miss. A well-oiled weapon will also dissipate heat more evenly, increasing both your FPS and accuracy.
CLP Cleaners
Clean – lubricate – safeguard Just in case you were curious. Cleaning your firearms with CLPs is a modern and time-saving method. They used to be thought to be a little cheap and nasty, and you'd probably rejected them hard.
However, in recent years, they have made significant progress in improving CLP cleaner compositions, making them far more efficient and reliable for removing fouling and lubricating your weapon.
We wouldn't recommend using a CLP cleaner for a deep clean, and we're confident most people wouldn't either. When you're at the range with your semi-auto and it jams, you're not going to take it apart for a deep clean.
A few sprays of a CLP will generally get you going for the rest of the day with the least amount of trouble and downtime.
---
The 10 Best Gun Cleaning Solvents
---
1. Hoppe's No. 9 Gun Bore Cleaning Solvent
What makes Hoppe's No. 9 one of the best bore cleaner? Hoppe's No. 9 is the most commonly used powder, lead, metal fouling, and rust remover. Hoppe's has been manufacturing bore cleaning solvent for over a century, so they've got it down to a science.
The majority of folks prefer to clean their firearms using this and a CLP. Many people choose to use this solvent instead of a CLP because it works just as well.
I've tried a number of various CLPs over the years, and Hoppe's is by far the best bore cleaner, and has been for over a century. The scent is one of the favorite aspects of this bore cleaning. Of all the cleaning solvents on this list, it has one of my favorite scents.
The Hoppe's bore cleaner is most commonly used with a boresnake. Boresnakes aren't included in gun cleaning kits, but they're necessary for quickly cleaning your firearm. After firing your gun, clean it with a boresnake and some Hoppe's bore cleaner.
This is known as a quick clean, and it only takes a minute.
Pros
Comes with a good, lovely scent
Easy to use
Comes with a 3-in-1 package
Can clean all types of guns
Cons
Bottles sometimes leak
Comes in a small package
Conclusion
A cleaner solution, lubricating oil, precision lubricator, and cotton cleaning patches are included in Hoppe's Elite gun cleaning kit. Hoppe's Elite gun cleaning is useful since it cleans the gun while also protecting it from further harm. You can also check my article which thoroughly explain how to use a gun cleaning kit. 
---
2. BREAK FREE CLP Cleaner
I've tried almost every CLP over the years in search of the best gun cleaner spray, and so many gun owners users rave about Break Free CLP, claiming it's the greatest gun cleaning aerosol spray they've ever used.
It's been a crowd favorite for years, and reviews have been overwhelmingly positive. In fact, the US Army uses it to clean all rifles, pistols, and a variety of other weapons.
Break free is available as aerosol cans or spray bottles. To target specific areas, most people prefer the aerosol spray with the small straw on the end.
This CLP has a great weather tolerance and performs well in all climates, which is likely why it has become so popular.
Yes, this device works in all climates, which is a major benefit if you go hunting in the snow – or in the heat. It's made to tolerate extremes in temperature, humidity, and heat without drying out.
CLP is one of the most well-known and trusted brands in the gun cleaning market; your parents or grandparents may have heard of it. In addition to aerosol applications, the company also sells pre-saturated gun oil wipes if you don't have access to a soft rag. Mossy Oak has even co-branded the CLP gun oil wipes, which is yet another storied vote of confidence in an already well-reviewed oil company.
Pros
Prevents rust due to corrosion inhibitors

Doesn't dry up in the heat or cold

Relatively inexpensive
Cons
It's not easy to control the spray from the bottle or the amount of oil dispensed
Conclusion
Break Free's gun cleaning solution has a unique formulation that successfully eliminates residues left by weapons. It contains corrosion inhibitors that prevent rust from forming on metal surfaces. If you are interested to learn more about gun cleaning please check my review about how to clean an AR-15. 
---
3. Hoppe's Elite Gun Cleaner Spray Bottle
This is a highly effective and potent solvent for removing powder, priming, lead, and metal fouling from your gun to restore it to working order and prevent corrosion, and it works rapidly once applied to ensure that your gun is ready to use when you are. It has a free flow that penetrates swiftly into every region of your pistol, but you only need a tiny amount to finish the cleaning procedure. 
This is a high viscosity oil that has been improved to be ideal for fishing reels, weapons, and other precise systems. This solvent will not gum, harden, or turn rancid if left unopened for months.
You receive a 14.9-milliliter container with a precision lubricator to guarantee the solvent goes exactly where you need it to go without spilling or causing a mess, as well as 40 two-inch square patches with tightly woven cloth and a high thread count to swiftly and simply work the solvent into your pistol. Click on this article ff you want to learn more about cleaning your pistol.
When you buy this product, you also get a lifetime guarantee and an extremely attentive customer care team that is easy to reach out to if you have any questions or issues.
Pros
You only need a small amount for this product to work

Comes with a lifetime warranty

Can be stored safely for months
Cons
Some have said it's hard to get this product out of the bottle in the amount that they desire
Conclusion
This is a terrific gun cleaning solvent that is powerful, safe, and simple to use. Hoppe's Elite Gun Cleaning solution cleans carbon lead build-up in the barrel by penetrating deep and quickly. Furthermore, the oil protects your firearm by removing carbon fouling, copper fouling with a copper brush, and loosening abrasive material. It has no negative impact on the polymer frame or firearm components.
---
4. Hoppe's No. 9 Lubricating Oil
This has to be included on the list because it is Amazon's top pick for the best gun cleaner lubricant. However, it really does deserve to be here because it is just that good. 
A popular choice, packaged in a beautifully designed bottle with a child-resistant cap. This, combined with the Hoppe's No. 9 Gun Bore Cleaner and Cotton Swabs with Wooden Handles, is one of the most common CLP combinations (Pack of 100). In all of our years of gun cleaning, this is by far the most popular CLP.
What is it about this one that makes it so popular? Hoppe's has been operating for a long time and has created a wide range of gun cleaning solutions, all of which may be found on their website. They are a well-known brand, and their products, particularly their bore cleaning and lubricating oils, are among the best.
Since so many other lubricants are non-synthetic, they differ from this one. This synthetic substance has been a popular Hoppe's product for almost a century, and many people swear by it. They've spent a long time perfecting and testing the substance, and it's now one of the greatest lubricants and protectants available.
Pros
You can use this as frequently as you want and there will be no negative impact on your weapon

Comes at a reasonable price

You can clean all types of guns with No. 9
Cons
Some people don't like how it makes the gun smell afterwards
Conclusion
Since 1903, Hoppe's gun cleaners and oils have been a trusted brand. All varieties of weapons can be cleaned with this product.
The cleaning fluid has been precisely developed to get deep within your pistol and clean it quickly and thoroughly. The solution not only keeps your pistol clean, but it also protects it from damage in the future. It's packaged in a 32-ounce bottle with a child-resistant lid. If you want to learn more about gun cleaning please check our article on how to use Hoppe's gun cleaning kit. 
---
5. CLP by Sage & Braker
When Sage & Braker named their product, they knew exactly what they wanted to achieve. CLP stands for Clean, Lube, and Protect, and that's exactly what this solvent does. I'm willing to wager that half of the people at your local gun club use this Sage & Braker solvent if you ask around.
Aside from smelling fantastic (it's up there with gunpowder according to some), it cleans really well. This solvent has been said to shorten the time it takes to clean a gun in half.
If you're using Sage & Braker's CLP gun cleaning fluid, you'll note that it works great with a bore snake. Are you looking for a thorough cleaning? You'll be just as thrilled if you use it on brushes as well!
One of the most appealing features of this solvent is that it is specifically designed to avoid gathering dust, as many other CLP products do. I'm not sure how they do it, but I can tell you that it's noticeable and effective!
Pros
It has a wide base of loyal users

Budget-friendly

Non-toxic and non-hazardous

Protects against corrosion and rust
Cons
Is made with a strong odor

Needs a downtime after each use
Conclusion
This product is meant to get inside all of your gun's many bits and components for a thorough cleaning. It's made with a solvent that penetrates and coats all of your gun's working parts, making it safer and more dependable.
When you use this cleaner, you can improve the performance of your pistol by allowing the various components to dissipate heat more effectively. You may begin to notice an improvement in the precision of your shots.
---
6. Breakthrough Clean Military-Grade Gun Cleaning Solvent
The Breakthrough Clean Technologies Military-Grade Solvent is new, but it has been making impressions already as a combat-ready solvent that can quickly restore badly unclean weaponry to working order.
It was built to match and exceed US and NATO military standards in almost every way. This material is wonderful for dirty semi-autos, so don't be shocked to see US and ally troops employing it.
Many hunters and gun aficionados have a bottle in their bags so they can fix broken firearms at the range, which is especially useful if you're teaching or participating in a class. It is widely considered one of the best rated gun cleaning solvents around. 
If you ever find yourself in the field with a semi-automatic (or fully-automatic) weapon, keep a little bottle of this stuff on hand.
Pros
Perfect for cleaning quickly on the go

Non-toxic and PH neutral

Made to meet US military standards
Cons
It doesn't get a super deep clean on its first initial use
Conclusion
This spray is extremely easy to use and quite effective at cleaning the firing mechanism and other moving parts of your firearm. BreakThrough is pH neutral, which means it won't stain or damage any wood or plastic components due to the lack of toxic chemicals.
It was created to clean in half the time and with the same level of effectiveness as most other top-rated cleaners on the market. BreakThrough takes pride in their ability to penetrate metal pores and remove pollutants while also breaking down carbon deposits.
---
7. Ballistol Multi-Purpose Lubricant Cleaner Protectant
Friedrich Klever and his son, Dr. Helmurt Klever, invented Ballistol in 1904. The German Imperial Army hired them to create an oil that could be used to clean, preserve, and protect metal rifle parts, as well as wooden stocks and leather equipment.
Ballistol was in full usage by the Imperial army by 1905, and it remained so until 1945. Around this time, however, the methods and benefits of utilizing Ballistol had gone far and wide, and Ballistol was being used by hunters, shooters, fishers, boaters, hikers, and other outdoor enthusiasts throughout Germany, Austria, and the surrounding areas.
This creation from Ballistol is an easy-to-use aerosol spray that is ideal for quick cleaning. It removes all types of bore fouling, as well as black powder and corrosive ammo residue, thanks to its alkalinity.
It is safe to use on all metals, however it is especially effective at dissolving copper, zinc, lead, and tombac. Ballistol begins to work on the deposits in the barrel by attacking and melting them.
It then lubricates and protects against the formation of new deposits. The added benefit of using Ballistol is that if your rifle has wooden stocks, it will maintain the wood and even enhance the natural wood appearance by bringing out the grain and sheen.
You don't have to bother about treating your weapon with a different product if you shoot or hunt outdoors. In hot and humid settings, Ballistol also protects the wood. Ballistol can also be used on knives, boots, and other items.
Pros
Safe on your skin

Natural and biodegradable

You can use this on other items, such as tools and leather
Cons
Is no odorless and some people don't like its scent
Conclusion
Ballistol Multi-Purpose Oil's gun cleaner spray is safe to use on a variety of tools and guns. Bore cleaning solution can be used to maintain and lubricate weapons, extending their lifespan and increasing their dependability.
---
8. Slip 2000 EWL 4oz.
If you ask anyone about Slip 2000, they will only say nice things about it. It's well-known for performing well in adverse weather, so you can keep it in your bag and take it on the hunt with you when temperatures peak high or even drop below far below freezing.
Slip 2000 is rated for extreme weather conditions, so it's the greatest choice if you'll be traveling in extremely cold or hot climates. Because aerosol canisters are notorious for not performing properly in extreme temperatures, some CLPs are ruled out. These gun cleaning chemicals frequently gel, making it nearly hard to clean your pistol.
This gun cleaning won't burn off like petroleum-based treatments, making it safer to use, and it may be used on wood, metal, plastic components, and other surfaces without causing damage. It won't attach to copper, carbon, plastic, or lead, allowing your gun to run more smoothly and saving you up to 50% on clean-up time.
The Slip 2000 also has the advantage of being compact enough to fit into most hard-shell gun cases. Many members of our trap club keep a bottle in their gun cases all year in case they need to lubricate their guns quickly.
Pros
Reduces friction

Doesn't burn like many wet petroleum products

Doesn't attract dirt or sand

Is non-toxic
Cons
It can be a bit messy because the lubricant is very thin
Conclusion
Another excellent choice to consider is this Slip 2000 EWL. This item is intended to keep your gun from corroding. You won't have to worry about debris becoming caught or piling up on your rifle because it doesn't attract dust, sand, or dirt.
---
9. Lucas Oil Gun Oil
When you're taking down targets at the shooting range, that's one thing, but when it comes to deer hunting, scent management is crucial. That's why they use Lucas Gun Oil, an odorless CLP gun cleaner solvent that's designed to keep larger caliber rifles from jamming and overheating.
Just a few drops on the bolt of your handgun, long rifle, or AR and you're ready to go. You won't need much, and it'll last you a long time, just like most CLPs.
This is a fantastic, low-cost solution for gun owners. However, you should keep in mind that this is not a CLP. You should only use it to lubricate your firearms after you've cleaned them with your CLP.
Because this is merely a lubricant, many shooters prefer to clean their firearms with Hoppe's No 9 gun cleaner before lubricating them with Lucas Gun Oil.
Since it is odorless, Lucas gun oil is a favorite choice among many hunters. This oil was created to keep massive high-caliber rifles and machine guns from jamming and overheating. You're ready to go with just a few of droplets on the bolt of your handgun or rifle. You don't need much, and one small bottle can last a long time, like with most CLPs.
Pros
Works well on high-volume firearms

Protects against corrosion and rust

Resists drying 

Makes cleaning easy
Cons
Need to purchase a CLP to make this truly work
Conclusion
This heavy-duty gun oil contains a unique blend of petroleum-based additives and oil that works well on high-heat, high-friction, and high-volume weaponry. It works well in shotguns, semi-automatic rifles, pistols, suppressors, and fully automatic rifles, and it has great burn-off resistance, ensuring that it stays on after applied to assist minimize friction. A polymeric layer is included to help protect the metal from corrosion or rust.
If you are interested please check out our article explaining how to clean a shotgun.
---
10. Tetra Gun Grease
After cleaning your handgun, you'll want to use the best gun grease to keep it safe for a long time. When you buy a new firearm, you'll notice that all of the metal parts have a small sheen of grease on them.
This helps to prevent rust from forming while the item is on the store shelf. If the pistol is still in its original box, it's likely that the manufacturer oiled it. Before selling a gun, most gun retailers will reduce its price.
Oil is made to protect your rifle while it's being stored for a long time. Tetra grease is colorless and is intended to be rubbed upon your rifle before storing it. It has a strong stench, but it dissipates in approximately 24 hours.
This grease is primarily intended for use on firearms that will be stored for an extended period of time. Oils are not suggested since they will evaporate or harden over time, causing damage to your handgun.
You won't have this problem with grease, and it can stay nicely greased for years. However, once you've waited to use the gun, it's a good idea to clean it with a CLP to remove the oil.
Pros
Protects your weapon for long-term storage

Prevents corrosion
Cons
Comes with a strong odor – that fades after about a day
Conclusion
If you are really trying to take care of your weapon and prevent serious corrosion, you need to invest in a valuable gun grease. This one from Tetra is the best of the best: it's easy to use, it doesn't smell for too long, and is creates protection for years.
---
Frequently Asked Questions
What Can I Use to Clean A Gun?
There are a few essential items to keep on hand when cleaning a rifle. To begin, you'll need a lubricant or cleaning solution that will loosen and remove any residue or debris that has accumulated. You'll also need a cleaning pad to keep your workspace clean and small, soft cloths to clean the gun's various components.
Should I Keep My Pets and Children Away?
Many cleansers and solvents are harmful, which should go without saying. If you're going to leave your chemicals or guns in a room while doing something else, be sure no children or animals can get in.
When you're done cleaning, ensure all of your solvents and firearms are safely stored away from children and animals.
Should I Use Protective Clothing?
As previously stated, most cleansers include ammonia and other chemicals that can cause caustic burns. It's preferable for your health to clean your firearm in a well-ventilated location. To avoid any mishaps, we recommend wearing goggles when utilizing sprays.
If you find that the solvents irritate your skin, rubber gloves are a blessing. It will also safeguard your hands in the long run.
Is Gun Bore Cleaner The Same As Solvent?
Yes, gun bore cleaner and solvent are the same thing. It may remove fouling and grime from the bore as well as other firearm parts. It cleans, lubricates, and protects your bore against corrosion, carbon build-up, and lead poisoning.
Can I Take My Gun Cleaning Solvent Outside?
Yes, as certain bottles come in handy, you can take your cleaning solvent with you when shooting outside. It can be used for any tool mechanism in addition to a gun. However, because gun cleaning may necessitate a significant amount of preparation and materials, it would be difficult to utilize it when shooting outside.
Can I Use WD-40 To Clean A Gun?
Cleaning a gun with WD-40 is not recommended. WD 40 does not lubricate your rifle, unlike cleansers and lubricants specifically designed for use with weapons. It does not leave any oily residue within your weapon, which could cause it to overheat or hinder the parts from functioning properly, because it is meant to evaporate and leave a dry surface.
WD-40 attracts dust, which can accumulate inside your pistol and cause issues.
Can I Clean My Gun Too Much?
Cleaning a gun more frequently should not harm it. A gun cleaner cleans your gun by removing dust, filth, and other contaminants. This will prevent these contaminants from accumulating inside your pistol, which could cause it to malfunction or affect your accuracy.
Cleaning a gun also ensures that it is properly oiled. This ensures that all of the gun's many components function properly and cooperatively.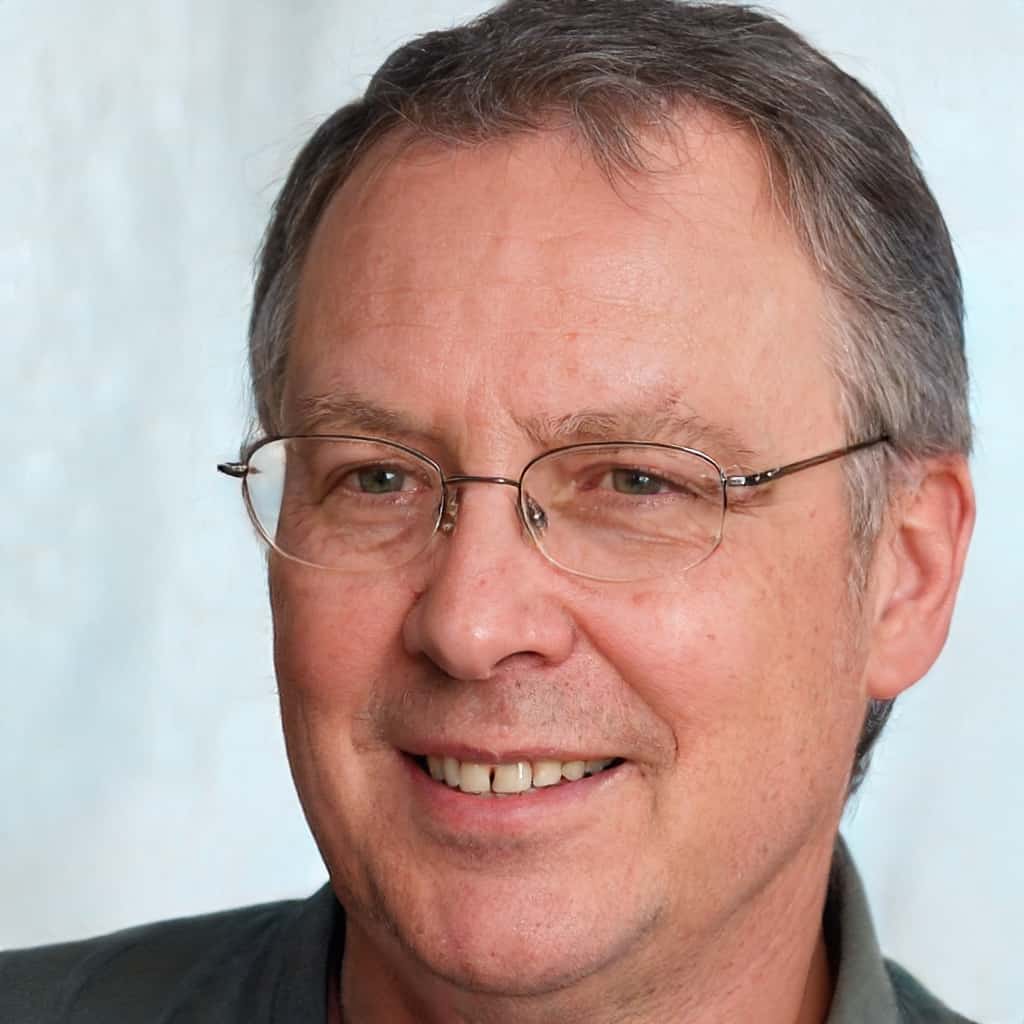 Jerry Miculek is one of the most versatile shooters in the world. Guns are what he does, and he knows it better than anybody else. You can learn more about Jerry on our About us page.