Best Gun Safe Dehumidifier – Top 5 Choices Reviewed
Sure, our gun safes are airtight, so no dangerous and damaging humidity can get in, but this also works against gun owners in the same way. Once you open your safe, the contents are then exposed to whatever the local conditions are, no matter how humid, and once you close the door you lock that humidity in there with your expensive iron. 
This means that humidity control is essential not only in where you keep your gun safe but also within the safe itself so that once you close the door your guns have a fighting chance. A great way to prevent humidity damage and corrosion while in storage is to use the best gun safe dehumidifier for your situation. Picking one from the seemingly countless number of options though can be stressful and even frustrating.
That's why we put together this list of the best gun safe dehumidifiers, so you can easily see the best units out there for several different use cases. There is no one right answer, however, so we've done the legwork and researched the five best gun safe dehumidifiers so that you can make the best call for your gun safe and personal dehumidification needs.
How To Choose The Best Gun Safe Dehumidifier For You
Just browsing the massive number of gun safe dehumidifier offerings out there can be intimidating. However, when you take some time to consider the differences between them and how these differences will affect the overall performance you can begin to narrow down your options.
Consider each factor or category in the context of your safe. For some, bigger may be better, but that certainly isn't true for everyone. The same goes with corded or cordless, and so on. Think about what you need, and what is going to be the best for your storage.
Size
Gun safes come in every size imaginable, from tiny to titanic, and the dehumidifier will need to be rated to handle space that size. This will also dictate the shape of the dehumidifier in many cases, gun safe dehumidifiers meant to work in smaller spaces will frequently be much smaller, for example, than those made to dehumidify a large cabinet. A low profile is a great feature if you need it, otherwise, it just limits capacity to some extent.
For more information about gun safe sized have a look at our article on building a gun safe room.
Capacity
The capacity of the dehumidifier is the size of the internal cubic feet of safe volume that can be dehumidified. To get your safe's internal cubic feet, you will need to multiply the internal length, width, and height measurements. 
This may be a hard limit in absorbency for rechargeable units, or units that otherwise need to be dried or refilled. With electric units, it will be more effectively looked at as the volume of dehumidification per unit of time. 
When your rechargeable dehumidifier is at capacity, it will need to be dried out or otherwise recharged per the manufacturer's instructions. If you have a corded model, it will continue to function and lower humidity as long as the door is left unopened for a period. 
Cordless vs. Corded
This is a big consideration if you have a larger gun safe because while many people prefer cordless models since they are undoubtedly more convenient, they are also much more limited in their ability to function continuously. They don't need to be installed, other than being placed in the safe, which is another nice perk.
Corded models are generally more powerful, however, and they have a lower need for ongoing maintenance. They are a bit more complicated to install, and will either need existing electrical provisions in the safe, or a small hole drilled for cord access.
Maintenance Needs
If your gun safe dehumidifier is taken care of well, it can last you for many years. They do require periodic and routine maintenance, however, to ensure that the moisture-absorbing substrate remains effective and able to remove water and lower the humidity in the safe.
Some will need to be put in the microwave or the oven to evaporate the water and be ready to function optimally again. There are some that may need to be plugged in either consistently or periodically so that they can recharge and evaporate their stored water. 
Recharge Indicator
If you are using one of the dehumidifiers that will require maintenance and recharging, be sure that it has an easy way to identify if a recharge is needed. A common problem for those using rechargeable dehumidifiers in small spaces is they aren't well-indicated. 
While they absorb moisture well, it's difficult to tell when they aren't working any longer, leading to potential damage in the meantime. The best dehumidifiers for small gun safes will have a clear indication of their state, such as noticeable color charge, that will let you know they need a little refresh.
Consistency In Reviews
The online digital marketplaces are so enormous that they can be intimidating for even experienced internet shoppers. Some seem so big and far-reaching that you wonder if their reviews are too good to be true. While you should always be wary of online reviews, don't let that skepticism keep you from making a great choice for your gun safe.
Be sure there are plenty of reviews talking about how happy customers are, but be sure there are a few bad ones here and there, too. You can be sure that unhappy customers are going to leave reviews that reflect those feelings, but you can also be sure that if you aren't seeing any bad reviews at all, it's probably too good to be true.
Reliable Overall Performance
Consider where you'll be using the dehumidifier, how often the storage space may be accessed or opened, and whether the unit will need to be powered or portable. 
If you need something with continuous operation for a safe that is accessed relatively consistently, you will be at a significant disadvantage if you choose a rechargeable, since not only will you need to keep it charged and ready, but if you forget or it fills quicker than anticipated, it can result in a lapse in protection for your safe.
However, the opposite is also true, and if you need a rechargeable unit for portability and power-free protection, getting a corded similar electric unit can be a huge mistake. Not only are small safes often unable to be modified to be powered, but that then defeats the entire purpose of having a small, portable gun safe.
If you are interested in some of our other articles have a look at how to keep moisture out of your gun safe.
---
The 5 Best Gun Safe Dehumidifiers
---
1. Eva-dry E-333 Mini Dehumidifier
Overall, just about the best dehumidifier for gun safe use is the Eva-dry E-333 Mini, which is nearly a perfect combination of silica rechargeable dehumidifier media and electronic dehumidification. The Eva-dry E-333 Mini is a low-profile dehumidifier that can be recharged and used for up to 30 days in safes of more than 330 cubic feet.
It is cordless while providing the continual performance of corded units, meaning it can last much longer than normal silica-based pouches. The internal rechargeable battery lets the Eva-dry E-333 Mini operate in any gun safe or cabinet that you need it to, without the continual waste of individual packets. The silica media for the Eva-dry E-333 Mini can be stored with any similar dry goods on a shelf with ammo and similar items
The Eva-dry E-333 Mini is very small and can be used just about anywhere. It can be used in small pistol safes or hung in larger rifle cabinets and uses silica media that can be seen at a glance. While it uses a similar media to other models, it can remove up to 6 ounces of moisture from the inside of a safe before needing some time to recharge. It even comes warranted for 5 years from purchase.
Pros
Easy to see indication window

Child safe & pet safe

Noise-free operation

Low profile design fits anywhere

20-30 day run-time per charge
Cons
Some people feel it gets too hot for smaller spaces

It may be too powerful for small safes that aren't accessed frequently

Continual operation in high-humidity environments can cause the battery to drain faster
Final Thoughts
The Eva-dry E-333 Mini is a great option for those who need a versatile gun safe dehumidifier that might need to work on rotation in a few different safes. It's also great for those who have a portable safe that sees frequent use. The rechargeable design cuts back on both battery use and consumable silica media, making the Eva-dry E-333 Mini an incredibly useful model.
Click on the following article if you want to know how to install a dehumidifier in a gun safe.
---
2. Hornady Reusable Canister Dehumidifier – Portable, for Gun Safes & Cabinet
Even the smallest gun safe can be vulnerable to rust, corrosion, and moisture infiltration. One of the best small gun safe dehumidifier models that don't need any power at all, is the Hornady Reusable Canister Dehumidifier, which uses a super-absorbent silica gel media that pulls huge amounts of moisture out of the air around it, keeping it safely away from your guns and ammo. It does use a consumable but rechargeable silicon crystal media, but it also does not need batteries or power of any kind in order to keep your collection protected.
These tiny powerhouses remove a lot of water from your gun case, but in return, you do need to spend a considerable amount of time on maintenance. The Hornady Reusable Canister Dehumidifier has color-coded performance indicators that will change from blue to pink once they have absorbed the maximum amount of humidity. At that point, the Hornady Reusable Canister Dehumidifier will need to spend around 4 hours in a 300-degree oven to purge all that moisture.
This makes it super-easy to recharge, as well as incredibly reliable, but the time investment is much more significant than with some other models. Since there is no heat generated by the Hornady Reusable Canister Dehumidifier, it is one of the best gun safe dehumidifiers for small gun safes and ammo shelves. The duration of protection will depend on the level of humidity present in the surrounding air, but since it has a clear indicator of when it is full and an easy recharge process, it can be reused over and over even in the swampiest conditions. 
Pros
Reusable design minimizes waste

Zero power requirements make it ideal for portable storage

Simple but attractive design

Simple and straightforward maintenance process

Can significantly reduce the moisture levels even in larger safes and cabinets

Compact size fits nearly anywhere

Two color options are available to suit most tastes
Cons
The capacity indication could be clearer or brighter

Recharge time of 4 hours can be pretty inconvenient, so keeping multiple units is advisable so they can be swapped out
Final Thoughts
The Hornady Reusable Canister Dehumidifier is one of the better options out there for a completely zero-power gun safe dehumidification solution, and while it takes a while to purge the water from the silica crystal media, the long operation time helps reduce that sting. If you are looking for a super-portable, unpowered, or completely reusable dehumidifier, the Hornady Reusable Canister Dehumidifier might be the best choice for your safe.
---
3. PEET, SafeKeeping Dryer and Dehumidifier for Gun Safes and Cabinets
Not only is the PEET SafeKeeping Dryer and Dehumidifier one of the best electric gun safe dehumidifier models, but if you need the best dehumidifier for gun safe in the garage it's also a prime option. The PEET SafeKeeping Dryer and Dehumidifier is a top-tier electric dehumidifier that allows for hardwiring directly into your gun safe. It is hands down one of the most powerful ways to keep a gun safe or cabinet of 300 cubic feet or less completely dry and corrosion-free. 
In addition to only using as much power as an average small light bulb and barely moving the needle on your electric bill, it also keeps the air circulating. For a gun safe in a garage, this can be crucial for preventing mildew or mold from settling and colonizing in your safe and on your guns. For collectors who like wood furniture on their guns, mold prevention should be a way of life. The 5-year warranty means that if the PEET SafeKeeping Dryer and Dehumidifier give you any issues down the road, you've got recourse for a replacement for repairs.
Pros
Surprisingly budget-friendly

High performance for the stated safe size

Very energy efficient for a corded and powered dehumidifier

Installation is easy and only takes a few minutes in most cases
Cons
Lack of electrical support in your gun safe model can complicate the installation

A plug-in connector may be needed to adapt to some safes

Some safes may need an entire power source and power outlet installed before the PEET SafeKeeping Dryer and Dehumidifier can be used
Final Thoughts
For anyone looking to keep their 300 cubic foot gun safe dry and mold-free, even if it's housed in a garage or basement, the PEET SafeKeeping Dryer and Dehumidifier can be a budget-friendly corrosion preventative that will give you years of protection. Since it is corded, you will need to be sure you have uninterrupted power, but for safes in humid locations that are going to be accessed frequently, the PEET SafeKeeping Dryer and Dehumidifier is one of the best out there.
---
4. LOCKDOWN GoldenRod Dehumidifier Rod with Low Profile Design
For the best electric gun safe dehumidifier, most big safe owners need to look no further than the LOCKDOWN GoldenRod Dehumidifier Rod. The LOCKDOWN GoldenRod Dehumidifier Rod comes in four sizes to fit most modern gun safes so that they can operate most efficiently. They are sized to meet specific needs for dehumidification and will require a power outlet inside the safe for corded operation.
Since they are available in multiple sizes, this also makes them ideal for much larger safes that may have dehumidification needs that far outstrip the abilities of a single dehumidifier. They are mounted at the bottom of the gun safe and plugged in, where they then heat the humid air and prevent the moisture from settling on the surface of the guns where it can begin the corrosion process. One of the best things about the LOCKDOWN GoldenRod Dehumidifier Rod is that they are so small you can squeeze them into just about any corner of the safe that you wouldn't otherwise be able to use.
The LOCKDOWN GoldenRod Dehumidifier Rod is designed and constructed in the united states, so you can be sure of the quality and performance that you are trusting your guns to. They are calibrated to create the ideal temperature and humidity requirements in the safe so that your guns and ammo are always in prime shape, and ready for anything. The LOCKDOWN GoldenRod Dehumidifier Rod even comes with a stand kit for the rod if a floor mount is not ideal.
Pros
The LOCKDOWN GoldenRod Dehumidifier Rod is made in the USA, so you can be proud to put it next to your prized iron

Multiple sizes and mounting options are available

Simple installation

Small and easy to ignore the rod profile

Prevents condensation by keeping the safe warmer and humidity lower

Works for up to 300 cubic feet per rod, with multiple rods being possible in just one safe

Ultra-versatile 
Cons
Can get very hot, to the point of being unable to touch it

Can be a hazard for reaching into the safe without paying close attention
Final Thoughts
For people with larger or multiple safes, the LOCKDOWN GoldenRod Dehumidifier Rod might be a perfect option that is both versatile and scalable. You can install multiple rods in one large safe to prevent condensation, corrosion, and mold growth, but you will need to be careful when reaching into your safe while the units are operating since they can get relatively hot to the touch. This does allow them to remove humidity much faster than other units, however.
If you want to learn more about gun safe dehumidifiers have a look at our article on maintaining and cleaning a gun safe.
---
5. 

BARSKA Safe Moisture Absorber Dehumidifier for Home – Closets and Safes
The BARSKA Safe Moisture Absorber Dehumidifier is one of the best small gun safe dehumidifier pouches that you can get, and it can be purged much quicker than many others. The BARSKA Safe Moisture Absorber Dehumidifier is one of the desiccant style dehumidifiers, and while it must be recharged when full, this can be done in a few minutes in the microwave. 
The BARSKA Safe Moisture Absorber Dehumidifier is great for tossing into a small portable gun safe that you only use every now and again. It is small and can be left in the case, turning from blue to pink as it absorbs moisture and water from the air inside the case or safe. Once it is pink, it will need to be recharged, which can be done in a small 600-watt microwave in only about 4 or 5 minutes. 
The silica-based desiccant is similar to the silica crystals that many other styles of dehumidifier pouches use, which means you can trust the process and the health of your guns to the process. Microwave it, throw it in the safe before you lock up, and the BARSKA Safe Moisture Absorber Dehumidifier will ensure that your guns are able to stay safe from moisture intrusion and the potential damage of corrosion and mold. 
While the BARSKA Safe Moisture Absorber Dehumidifier can be reset in just minutes n the microwave, this also means that it shouldn't be used in applications where it will get oil or other chemicals on it. This can lead to severe damage to the BARSKA Safe Moisture Absorber Dehumidifier itself, as well as the appliance.
Pros
Incredibly safe

Versatile and portable

Renewable to a higher degree than most other rechargeables

Color-coded moisture indicator

The relatively affordable price point makes it ideal for those who want several back-ups or spares around
Cons
Can be difficult to project the performance

Similar results to the silica crystals that can be found at home improvement stores
Final Thoughts
For spare dehumidifiers or an extra safeguard when stowing your rarely used pistol away, the BARSKA Safe Moisture Absorber Dehumidifier is a great option. They are also ideal for portable applications where other rechargeables may not be as functional or reliable.
---
Frequently Asked Questions
---
How does dehumidification work in a gun safe?
This will depend on what type of dehumidifier is being used, and frequently the size of the gun safe will also be a large factor. In smaller gun safes, the dehumidifier is frequently an absorbent material such as silica, that attracts atmospheric moisture and sequesters it until recharged. These substrate materials will then need to be heated in another location, such as an oven or microwave so that the moisture can be released.
The second type of dehumidifier removes moisture by heating the air inside the gun safe by a small amount. Warm air is able to keep more moisture off of surrounding surfaces, such as your guns, and by gently warming the air inside the safe the powered dehumidifiers keep your guns dry and corrosion-free.
Do I really need a dehumidifier for my gun safe?
The short answer is yes. The long answer is yes because even with proper cleaning and maintenance, storing guns for any length of time in a safe can begin to damage them. You effectively lock them in there with whatever humidity was present when you opened it last.  This means that anyone with a gun safe can immediately benefit from a dehumidifier.
If humidity begins to settle on the surfaces and components of your shooting hardware, it can be extensive and expensive maintenance and repairs down the road. The reason is that the effects of moisture infiltration aren't always glaringly obvious, and even though the humidity problem may be under control now, you may have had problems that started long before.
How often will I need to recharge my dehumidifier?
This is going to depend heavily on what type and model of dehumidifier you are using. Disposable dehumidifiers, such as single-use silica desiccant packets, will often only be good until the next time you open your safe. These are not only a waste of money, but they are wasteful. 
Rechargeable units will likely give you a few more opens and close before you need to heat the water out. Most will simply need a few minutes in the microwave to reset them, and they'll be good for several more uses. Electric models will generally not require any recharge periods since they will operate continuously to keep the air in the safe heated and keep the moisture off of the guns, they do, however, need a continual source of power.
Can I keep my gun safe in my basement or garage?
With the right preparations and precautions, anyone can put a gun safe just about anywhere. One of the first things you should consider is the security, you don't want your safe to be in a place that's easy for someone to remove it from, and sometimes the big roll-up door on a garage just won't cut it. 
However, if your basement or garage will provide sufficient protection and security for your gun safe, the next thing you should consider is the environmental conditions where you intend to put the safe. If possible, you want to make the conditions of the room in which you keep your safe, as close as possible to those you'd like to see inside the safe itself. 
This means a relatively warm room with low humidity or active dehumidification. Not only will this prolong the life of your safe, but it will ensure that your gun safe dehumidification remains effective by not getting overloaded. Making a more ideal climate for your safe, means an easier time maintaining the climate inside the safe.
My safe is relatively big, where should I put my dehumidifier?
In nearly any scenario you will want your dehumidifier placed at or near the bottom of the gun safe. Moist air is heavier than dry air and will settle near the bottom of the safe. By placing your dehumidifier pouch or rod dehumidifier at the bottom, it will be at the point of highest humidity and best able to absorb or heat that humid air.
If your safe is separated by compartments or has other similar, non-removable, or sealed shelving then you may need to consider a blend of dehumidifier solutions. A bar humidifier may work for the largest compartment, however, smaller sealed compartments may need their own rechargeable dehumidifier.
---
Conclusion
No matter what kind of gun safe you have, where it's located, or how often you're in it, there is an effective gun safe dehumidifier for you. 
If you have a small safe that you keep in storage for an emergency, you should definitely consider the BARSKA moisture absorption pouch. Not only is it great for small spaces and rechargeable, but it lets you know when it needs to be recharged, so you can always be sure it's still working. 
For larger spaces, take the burden of maintenance of your shoulders and check out the continuous protection offered by a bar dehumidifier like the LOCKDOWN GoldenRod. If you need a versatile solution that will work just about anywhere, the Eva-dry E-333 is perfect.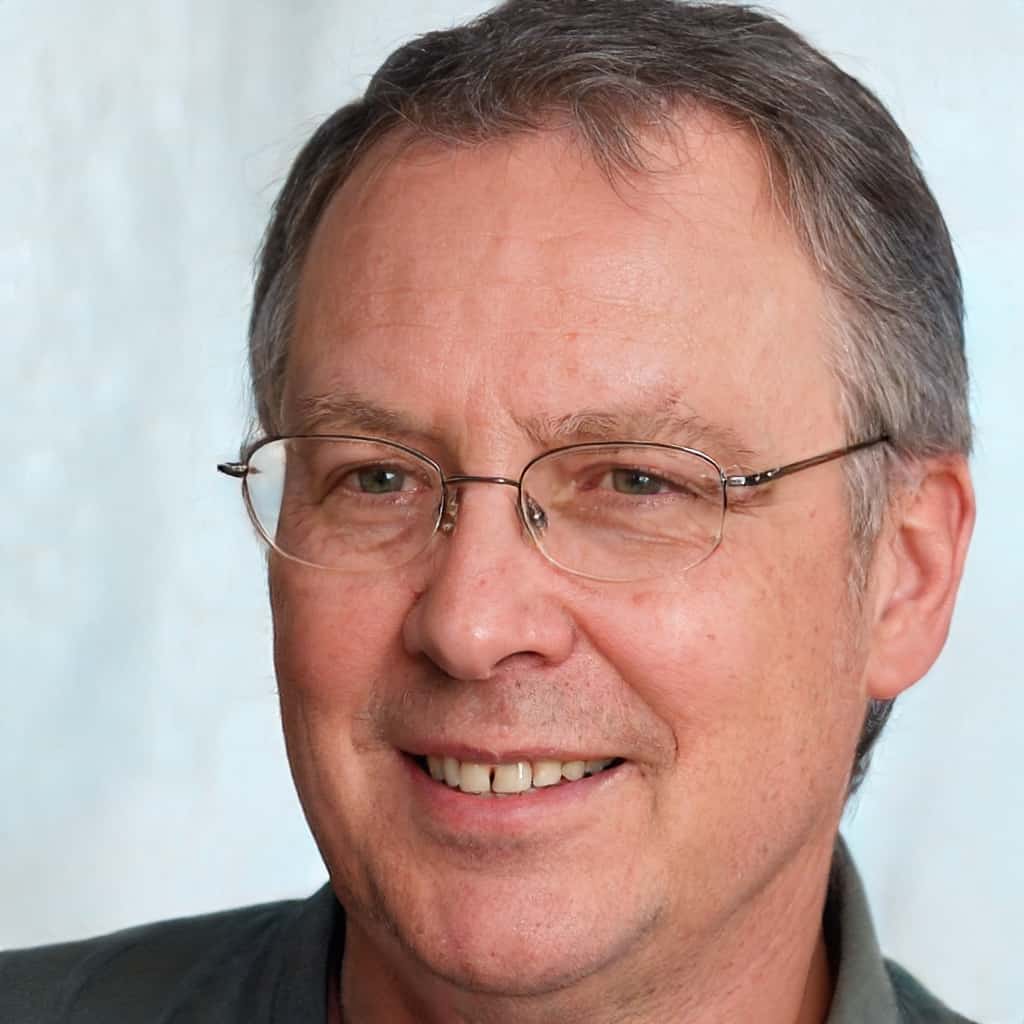 Jerry Miculek is one of the most versatile shooters in the world. Guns are what he does, and he knows it better than anybody else. You can learn more about Jerry on our About us page.