Owning a gun is a right in the United States, but responsibly gun owners know that you need some additional equipment to help keep your firearms safe and in good condition at home. Having a secure gun safe helps with both of those challenges by helping keep your guns put safely away and safe from damage. 
Under the bed gun safes have a few different advantages even over a traditional gun safe. For one thing, being able to safely store your firearms under the bed frees up storage space in your home for other items. Plus, storing guns in a safe under your bed can make it less obvious that you have a gun in the home. 
Besides, keeping your gun under the bed in a safe increases the chance that you'll be able to get to it if you need it in your home, as opposed to keeping your guns in an office safe or a safe in the garage. 
Let's take a closer look at what you need to know to choose a great gun safe, and some of the best under-the-bed gun safes on the market right now.
---
How To Choose The Best Under The Bed Safe For Your Needs
Choosing the right gun safe can be more challenging than most people expect. There are a lot of different factors to consider when you're deciding which safe is right for you and your home. 
Problem is, there are a lot of products out there marketed as 'safes' that are little better than a hard-sided gun case. If you're looking for actual security for your firearms you'll need something a lot stronger than that.
Here are some of the most important factors to consider when you're choosing a gun safe. 
Size Of The Safe
There are a few different sizes of under-the-bed gun safes available. Some are designed for an individual gun, while others are meant to hold several different firearms. It's important to make sure any bike safe you're considering has the capacity you need. 
That means both considering how many firearms can be safely stored inside the safe and what size firearm the safe was designed for. 
A lot of under-the-bed safes are meant for handguns, but there are a few models that are suitable for rifles and shotguns.
No matter the size it is important to install the safe correctly. See how to install a gun safe.
Safe Materials
A safe is only as effective as the material it's made from is durable. Some products are made from hardened plastic, but that's not a good option for a gun safe. For one thing, hardened plastic is much more breakable than steel. Hardened plastic is also much more lightweight, which means it's easier for a would-be thief to steal the entire safe. 
A good gun safe should be made from steel or a similarly durable metal material. Some steel alloys and other materials may also be acceptable, but the goal is for the safe to be durable, heavy, and made from non-brittle materials. 
Locking Mechanism
The locking mechanism is one of the most important parts of your gun safe, so it's important to think about it when you're buying a new safe. 
At a minimum, you want to have a gun safe with a physical key for a physical lock. Anything with toggles, a sliding lock, or other ways to secure your gun isn't going to be very secure. If a child playing with your safe's locking mechanism has any chance of opening the safe, it's not a secure location to store your firearms. 
Electronic and biometric gun safes are usually considered the safest, but not every gun owner feels like those options are necessary if you have a good lock or a dual lock system. 
It's also important to think about how easy it is to defeat a locking mechanism. Simple locks can be picked relatively quickly. Getting a more complicated lock or doubling up on locks on the safe can help make the lock and key safes safer. 
Available Space For Your Gun Safe
When it comes to under-the-bed gun safes you should also be thinking about how much under-bed space is available. Since under the bed storage is one of the most popular places to keep seasonal items and other items it's important to consider how much room you have for an under the bed gun safe. 
For instance, you might be better off with an upright rifle safe, but have the room to keep a pistol safe under the bed. 
Accessibility is also a big consideration when you're considering the space you have under the bed. Not all under the bed gun safes have drawers, many need to be pulled out to be opened fully. That means that your safe needs to be kept somewhere you can pull it out to access it if you want it to be accessible. 
You might not need as much space if you're storing antique firearms or a weapon that isn't intended to come out and be used, even for practice. But if you're storing a firearm you use for competition, going to the shooting range, or even hunting, chances are you'll need to keep it in more accessible storage space. 
That means making sure you have room for the safe under the bed, and that it's of a size that you can easily pull the safe out to access your firearms. Check where to put gun safe in your home.
Warranty
Like most high-quality or high-cost products, it's important to look for a good warranty in a gun safe. Ideally, you want something that has a lifetime warranty because that means that the company trusts that the components are durable, long-lasting, and effective. 
However, even a warranty that only lasts a few years is better than no warranty at all. 
Products with a 5-to-10-year warranty are probably the best middle ground. They're not as trustworthy as a product with a lifetime warranty, but more reliable than a warranty that only lasts 1-2 years.
---
The 5 Best Under The Bed Gun Safes
Now that we've gone over some of the features you should look for in a good under-the-bed safe, let's take a look at some of the best under-the-bed safes you can get right now.
1. SnapSafe Under Bed Gun Safe
This safe is designed to be one of the best options if you're looking for something that can go under your bed, offers superior security, and is designed with firearms in mind.
This safe weighs a total of 105 lbs. That's perfect for making sure your safe isn't moved or stolen. It's also important because it speaks to the quality of the design and how durable this safe really is. 
Made from 14 gauge steel, this design is meant to be the last gun safe you need to buy. The last safe that is, until your firearm collection grows and you need another. 
Like the other safes on this list, there are multiple locking mechanisms included with this safe. However, all of the locks are physical locks. That way you don't have to worry about batteries dying or needing replacement. Not needing to replace batteries gives you a lot more security, especially if you're likely to keep your firearms in storage for a long time between uses. 
You can customize the 3-8 digit pin code to unlock the safe, which also means you have the option of changing the pin any time you need to. It's also a good way to make sure your safe can't be broken into without relying on complicated electronics. 
The slide-out drawer is well balanced and slides smoothly. That's good news since you wouldn't have to pull the whole safe out from under your bed every time you need to access your firearms. 
An included 5-foot mounting cable also gives you the option of fastening your safe in place for even more security. 
Pros:
Made from durable 14 gauge steel

Pin code locking system is very secure and customizable

Space for several different firearms of all sizes

Included mounting cable

Included anti-theft alarm

Pry resistant door included with the design
Cons:
The keypad makes a loud beeping sound that can't be turned off

The drawer can pull completely out of the safe and is difficult to replace. 
2. Awesafe Gun Safe with Fingerprint Identification and Biometric Lock
The second safe on our list is one of the most secure options you can get. This smaller gun safe is designed for a handgun, but it's big enough that you could safely store several handguns together in the safe if you need to. 
The safe also has the advantage of being made from a durable steel alloy. The design gives you the strength of a steel safe, but the alloy is just a little lighter. The lighter design is good because it makes it easier to slide the safe under the bed and take it back out when needed. 
At 10 pounds total weight, though, this safe is not heavy enough to be a theft deterrent. 
It's also incredibly difficult, if not impossible, to break into this safe. The door on the safe is pry-resistant, which means that it's unlikely you'd be able to open it with a pry bar. Fingerprint and biometric locking mean that the safe can be set so that only the owner can open it and access the firearms. 
In addition to the biometric locking and unlocking system, the safe does have an emergency key in case the batteries die and you need to access the safe. However, the locking mechanism is designed to be difficult to pick, so it's not an effective way to get around the biometric locking system unless you have the key. 
LED lighting on the inside of the case, combined with a lined interior, is a nice touch. You might not need a well-lit gun safe for your firearms, but having one is a good thing. The lighting helps make it easier to store your gun separate from the magazine, without having to fumble to get both out and lock the magazine in place if you need to access your gun in the dark. 
To better hide your gun safe, check how to disguise one.
Pros:
Durable design

Steel alloy construction

Pry resistant door

Spacious enough for several pistols

Biometric locking system for added security
Cons:
Not suitable for use with rifles or other large firearms

Family members may have similar enough fingerprints to open the safe
---
3. AEGIS Under Bed Gun Safe
If you're looking for the best large under the bed gun safe, the AEGIS under bed gun safe might be a good option. This design is one of the under-the-bed gun safes that offers a drawer closure, which means you don't have to move the safe once it's in place. 
Not having to move this safe is a good thing, too! At 100 lbs total weight, this safe would be difficult to move and relocate, but that also means that it's a difficult gun safe to steal.
Opening and closing this gun safe is smooth and easy, which is important if you want to store more than one firearm in the safe. The drawer still moves easily even when it's loaded with several different firearms, which means that it's both well made and well-balanced. 
However, the drawer having a smooth opening mechanism doesn't make this safe any less secure thanks to its high-quality locking mechanism. The safe uses a digital pad to open, and you'll be able to customize your own 3-8 code to keep your firearms secure. 
The digital code is a good middle ground for a locking mechanism since it's easy to customize, usually easy to remember, but the codes are long enough that they're difficult to guess. The locking mechanism is a great addition if you want to keep your firearms safe at all times, or if you need to limit access to your firearms so that small children or other friends and family members can't access your collection. 
Additionally, this is one of the most spacious under-bed safes you can get. It's large enough to store several rifles or shotguns, but since it's on the floor and doesn't need additional racks or other storage solutions, you can easily store handguns as well. 
In fact, a lot of gun owners appreciate that this safe is a great option if you want to store any gun accessories, like carrying straps, extra magazines, or scopes with your firearms. There's plenty of room to put a few extra accessories in the safe with your firearms. 
The felt on the bottom of this safe is a pretty basic protection, but it also helps prevent your firearms and accessories from being scratched. 
As a side note, this safe is secure enough to also be used as a regular safe, not just as a gun safe. If you have jewelry, important documents, or other valuables you want to protect, getting another gun safe to put next to the one you use for your firearms is a great idea. 
Pros:
Designed to be a good safe, suitable for any valuables

Number pad integrated lock mechanism

Heavy enough to be a theft deterrent

2 steel pry-resistant locking bolts

Can be used as a vehicle safe as well

Mounting holes allow you to connect the safe to other furniture or objects
Cons:
Can be difficult to move and relocate

No gun racks or other internal accessories included

Relatively large and needs a lot of space
4. VAULTEK Slider Series Rugged Smart Handgun Safe
If you're looking for the best under-bed gun safe for the money, and don't mind a gun safe that's designed for a single firearm (the most secure way to store), then this handgun safe might be the right option for you. 
This handgun safe is designed for vertical storage, but it's short enough that you can effectively use this gun safe under your bed if you have a standard bed frame. For shorter bed frames or beds with very little under-bed storage, you can effectively turn this safe on its side without affecting the function of the safe. 
This safe also helps do a good job of keeping your firearm in good condition. That's partially because it's only designed to hold a single firearm, which means that there's no risk of one firearm impacting another or getting scratched if the safe is bumped or firearms move around inside the safe. 
An included mounting plate also gives you a lot of versatility with this safe. If you ever decide you want to move your safe to a different location, including putting the safe on a bookshelf or keeping it in your vehicle, this safe will give you those options. 
The 16-gauge carbon steel this case is made from is also incredibly durable and effective. Almost nothing will effectively damage this safe, which means you can trust that you'll have it for a long time to come. 
This safe also has a double locking system, including a lock on the safe itself, and a Bluetooth-connected locking mechanism. Don't worry, the Bluetooth connection won't work for just anyone, there are additional security steps that make it so your gun safe is secure from tampering. 
The lithium-ion battery in your gun safe is completely rechargeable and has enough charge to last 4-6 months of average use. The batteries can be charged just by plugging in a micro-USB. 
In addition to the Bluetooth and key locks on the safe, this safe also offers a 5-digit keypad and proximity sensor (along with an anti-theft alarm) meant to provide even more security. 
If you have smaller guns, see how to store short rifles in a gun safe.
Pros:
3 separate locking systems

The included anti-theft alarm detects when the safe is being tampered with

Made from durable 16-gauge carbon steel

Best possible security for a single pistol

Long-lasting rechargeable batteries

Range of locking mechanism options including just biometric, Bluetooth, and wifi
Cons:
Only contains a single firearm

More portable than other under bed gun safes
---
5. Hornady Rapid Safe AR Gun Locker with RFID Touch-Free Entry
Hornady is one of the most trusted names in gun manufacturing, so it makes sense that they would make one of the most reliable under-the-bed gun safes you can get. This design is also one of the best long gun safes for the under-bed since it's designed for AR line firearms. Of course, this safe is suitable for other kinds of rifles and firearms as well. 
This safe weighs 50 lbs, which is a little lighter than some other under-the-bed gun safes, but still more than heavy enough to be a theft deterrent. 
This safe is made from high-quality 16-gauge steel. That's great because it's incredibly durable and much more difficult to tamper with a safe made from this quality of steel. In addition, this safe comes with a fastening cable rated to handle up to 1,500 lbs. of force, which you can use to fasten the safe to the bed or another piece of furniture as a further deterrent. 
This safe also uses an RFID system to make it easier to use, while also keeping the safe secure from intruders. The RFID system automatically unlocks anytime someone with an RFID card or bracelet comes within range of the safe. 
That's important because it means this safe offers some of the fastest access of any gun safe, while still offering a lot of security in your home. 
The size of this safe is also a big advantage. There is enough room for 2-4 long firearms in the safe, depending on the size of the firearms and any additional accessories you want to store in the same safe. 
As a backup system for the RFID locking mechanism, there are also circular barrel locks on the safe. Each safe comes with 2 keys, so you have one key and one backup included. 
Lastly, and this is a huge benefit, this Hornady safe exceeds ASTM International safety standards. That's huge if you have children at home.
Pros:
Exceeds ASTM International safety standards

16 gauge steel

RFID locking mechanism

Circular barrel backup locks

Included security cable

50 lbs total weight. 
Cons:
A little taller than most under the bed safes

Batteries need occasional replacement
---
Frequently Asked Questions
Now that you know what some of the best under-the-bed safes are, let's go over some of the most important questions gun safe owners ask. 
Are Under The Bed Gun Safes Effective?
Under the bed, safes are some of the most effective gun-safe options. Partially, that's because these guns safes are more subtle than the alternatives, and a simple bed skirt can easily disguise the fact that you have a bed safe in the first place. 
Bed safes are also an efficient use of space which makes it easier to keep your collection of firearms safe. 
Of course, the effectiveness of any safe depends on the materials used and how effective the design is. Under the bed gun safes can be a fantastic option, but it's important to get steel construction and multiple locking mechanisms for the best possible security. 
Is It Okay To Store Ammo In Your Gun Safe?
Storing ammo in your gun safe is a little controversial for a couple of different reasons. For one thing, gun safes can trap humidity and other moisture, which can degrade the quality of the ammo and cause problems. 
In addition to the quality problems from storing ammo in your gun safe, there is also a debate whether it's safe to store ammo in your gun safe. Most firearms safety experts recommend keeping your firearms separate from your ammo. 
Storing ammo separately is a good way to help keep young children and other family members safe, and also helps protect the ammo itself from degradation so that it lasts longer and works better. 
Are Gun Safes Worth It? 
Gun safes are one of the most important pieces of safety equipment a firearm owner can have. A gun safe is almost always worth it, even though it can be relatively expensive equipment. It's important to make sure you're getting high-quality construction so that the gun safe does what it's supposed to do, keeping the gun secure. 
Ultimately, it's up to each gun owner to decide how much a gun safe is worth and whether it's worth investing a safe or two for your firearms, but it's highly recommended to get a safe. 
Should Your Gun Safe Be Fireproof?
Fireproof safes are important for keeping things like documents safe in the case of a natural disaster, so it's natural to wonder if gun safes should also be fireproof. 
It would be helpful for your gun safe to be fireproof, but it's not actually a requirement to have a high-quality gun safe. There are a few reasons why fireproofing isn't a necessity. 
For one thing, fireproofing that's effective is also very expensive. A lot of safes offering fireproofing use a fireproof blanket. The problem is those blankets can fail at high temperatures, which means they aren't all that useful in the case of a house fire or other disasters. 
It's also important to remember that if you store your firearms safely, that is, unloaded and separate from the ammo, fire isn't much of a risk to your firearms. In the absence of gun powder, the biggest risk is that high temperatures will melt or deform the firearm. Since the temperatures that will damage a firearm will also usually damage the safe itself, protecting from fire is less of a concern when it comes to firearm storage. 
Are Under The Bed Safes Waterproof?
Unfortunately, no. Most gun safes aren't waterproof, and under the bed gun safes aren't an exception to that rule. 
Part of that is because waterproofing the safe would make it harder to fasten the safe in place, which is a common feature of a good gun safe. Waterproofing would also require more advanced locking mechanisms and other adaptations that would increase the cost and difficulty of construction. 
There are some waterproof safes, but it's also important to consider the weight of the safe itself. Most waterproofing is only good up until a certain depth when water pressure starts allowing leaks. Since gun safes are heavy, you can usually assume that the safe will be at the bottom of any pool of water, which increases the odds that waterproofing will fail because of the depth of the water. 
So, while a nice advantage to have, it's usually better to take other precautions to keep the inside of the gun safe dry instead of counting on waterproofing alone.
---
Conclusion
If you own firearms, having your own gun safe is a must. While you don't need to get an under-bed safe unless you want one, you should certainly look for a good safe that can hold your firearms and keep them secure from tampering and away from anyone who shouldn't use them. 
Hopefully, this article helped you learn a little more about under-bed safes and what separates a good safe from an ineffective one.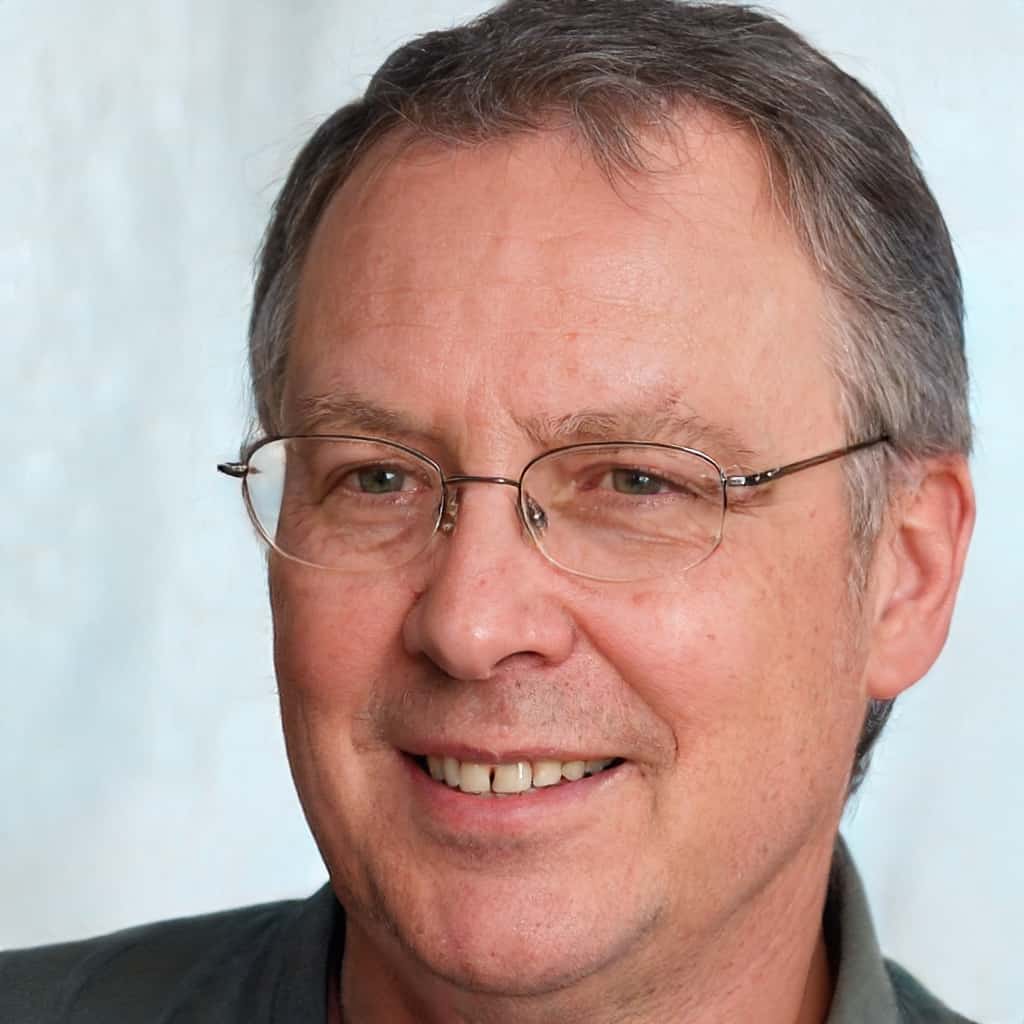 Jerry Miculek is one of the most versatile shooters in the world. Guns are what he does, and he knows it better than anybody else. You can learn more about Jerry on our About us page.