Part of responsible gun ownership is safe and secure gun storage, no matter where the gun is needed. This means that when you are looking to keep a gun or two in the bedroom, one of the first questions you will need to answer is where is that gun going to live? Sure you can put it just about anywhere, but for it to be useful and effective, it'll need to be close.
Enter: the bedside gun safe. The perfect way to keep your firearm close at hand, in case you need it to keep your family and home safe, but to keep the gun safe from your family or other individuals as well. Accidental discharges can be deadly, and that is the last thing you want to worry about from something that is supposed to protect those in the home. 
This means, particularly if you have kids, that a gun safe is an essential part of safe gun storage. Not only will it keep the gun ready and accessible, but it will secure the weapon from unauthorized access and potentially tragic mistakes. The nightstand gun safe is the perfect compromise between keeping all your guns in one large, centrally-located safe, and just tossing a pistol in your bedside table drawer just in case.
But finding a quality bedside table gun safe can feel like a monumental task when you see the countless brands and models out there on the open market. Not only is there a seemingly endless parade of brands, but there are more models and features and details than you could ever possibly go through. That's why we've done the legwork, we've combed through the listings, the reviews, the specs, and more, to bring you a shortlist of the best bedside gun safes.
---
What To Look For In Your Next Bedside Gun Safe
When you're looking for the best bedside gun safe, or the best nightstand gun safe, there are only a handful of things you should be considering from your safe. There are some major considerations, as well as a list of features that you may want, and everything after that is a bonus and shouldn't distract you from the main things that make a good gun safe.
Fast Access
If you are considering finding the best nightstand gun safe or best bedside gun safe to help keep you and your loved ones safe, then being able to access the gun quickly is one of the most important factors in your safe choice. For any home defense situation, you will want to be able to access your safe and open it to access the gun in less than 3 seconds, and longer than that can put you in unnecessary danger.
This means whatever type of access method you choose, either biometric or keypad needs to be easy to use and fast to open once the credential has been input. If you cannot build the muscle memory to open the safe, in the dark, under the effects of adrenaline, in 1-2 seconds, you should consider looking at another safe.
Reliable
Going hand-in-hand with the ability to quickly access your gun, is the reliability of the safe. You will need to access it and open it reliably while in uncertain circumstances. This will include being groggy or half asleep, being in the dark or very low light conditions, and being unable to properly see the keypad or safe contents. 
Not only should you be able to access the safe and open it quickly and reliably, but it should allow you to safely equip and load your weapon without interference.
Reasonably Secure
This is an important feature to look at, since the safe is going to be securing your gun, it should have significant resistance to forced entry. This means reasonable resistance because remember, if this is going to be anchored to a bedside table or to a headboard, a determined thief is simply going to smash those things to get the safe dislodged.
You're looking for reasonable security from prying, picking, and from children and thieves. The heaviest bedside or nightstand gun safes are going to be made with 10 gauge steel plate, while cheaper safes or those made with lower-cost materials may have 12 or even 18 gauge steel. While this doesn't necessarily mean they are less secure, they won't hold up to the same abuse that 10 gauge would.
Hiding your gun safe adds an extra layer of security, see how to hide a gun safe.
Size
Size is going to be an incredibly important factor in choosing the best bedside gun safe for your bedroom. If you have a big, robust Glock 17, the best nightstand gun safe to secure that steel is going to need to be long enough and deep enough to accommodate the dimensions of the gun.
When you are looking at a slider-style this can be crucial, since they have a more compact design and are more limited as to which guns can fit comfortably in them. Models like the SpeedVault are super-fast, but they are also limited as to what you can safely use them for, and larger pistols or those with longer slides generally will not fit.
Some safes will even market themselves as single gun or two-gun. Two gun safes will be able to hold two regular-sized handguns comfortably, though gun owners can also use them to store spare ammo or other valuables alongside their gun.
Mounting & Anchoring
Just about every gun safe can be mounted or anchored in some way, but some will need a separate mounting kit or bracket assembly, and the manufacturer doesn't include it by default. In the case of the safes we've evaluated for this breakdown, we've tried to include safes that had mounting options at the time of writing.
You will want to evaluate how the safe will mount to your anchoring point. This can be your bed frame, bedside table drawer, or nightstand frame, but it will need to be sturdy, and the safe will need to be able to mount there without modification. You can also read our article on how to anchor a gun safe to a wall.
Connectivity & Alerts
This set of features is great for those who like this sort of thing, but it can also be too much for those who find technology to be intimidating at times. There are some safes that not only allow you to get updates or alerts when someone moves the safe or attempts to gain entry or to simply let you know when it's time to change the battery in the backup system. However, more sophisticated models will use BlueTooth to allow touch-free unlocking and opening. 
While this can seem like a great way to reduce the time it would otherwise take to get into the gun safe, this can also be seen as a potential drawback. All it takes is someone to steal your phone, or otherwise digitally impersonate you, for your safe to think that it was you attempting to open the safe, and suddenly someone else has access to your firearm. Additionally, if you aren't incredibly tech-savvy, features like this are just going to complicate and frustrate the average user.
Biometric vs. PIN Entry
These are the two most common entry types for bedside gun safes. The biometric entry safes will utilize a biometric measurement or authentication method, most frequently a fingerprint, to authorize the use and open. Some issues are still present in biometric gun safes, even after many years of improvement, and any one of them might be a deal-breaker for someone looking for a new safe.
Biometric locks are well-known for being relatively picky and will require your finger to be placed just right while remaining motionless during the measurement and authentication stage. This means they may get a false negative while trying to quickly authorize and open the lock. The greater the capacity for fingerprint scan memory, the more accurate and reliable the safe will be.
PIN entry is simply the requirement to enter a simple numeric code before the safe will open. In some cases, the PIN can be as simple as 3 or 4 buttons pressed in sequence, while more complex keypad entry safes will have more buttons, or will require the buttons to be pressed in a specific combination or pattern. If you consider a keypad system, be sure that the buttons are either simple to memorize by touch, or that the pad includes a backlight to ensure easy operation in the dark.
Battery vs. Mechanical Lock
Your bedside gun safe may have an alternative entry system that is controlled by either a battery or a mechanical lock. One of the most reliable methods for this is the Simplex mechanical lock, which does not need any batteries or power, and is an American-made simple locking mechanism that will keep you safe from access failures from dead batteries.
If you get one that does have a battery backup, be sure that it is not only easy to recharge but does not require any additional battery or lock maintenance. The best way to achieve this is to use a system with a lithium-ion battery, which is similar to the batteries found in most cell phones. These can be recharged with a standard USB cable, and require no additional hardware or battery replacement.
Fire Safety Rating
Again, this isn't something that will be a feature on every gun safe, but many will include it. It is a great feature to have on any safe, whether you anticipate it being in a fire or not, it can help keep your gun, ammo, and other important documents or items safe during a fire. 
Look for a UL fireproof rating if it's an important criterion for you, this will indicate that the safe has undergone independent UL-certification or fireproof gun safes.
---
The 5 Best Bedside & Nightstand Gun Safes
---
1. GunVault SpeedVault
Not only is the GunVault SpeedVault one of the best bedside gun safe models overall, but if you don't have a drawer to conceal your safe, the GunVault SpeedVault is also the best bedside table gun safe you can get. The unique design allows the user to enter the PIN nearly instantaneously, allowing the secure storage chamber to drop and giving the owner access to their gun.
The GunVault SpeedVault offers reasonable security and blazing fast speed to those who need both at a lower price point than some other similar bedside gun safes. While it does need a battery to provide the unlocking and keypad functionality, it also comes with a key bypass for emergency zero-power use or to bypass keypad use entirely. It is big enough to fit a full-sized 1911 or Glock 17, so even those carrying big iron can benefit from the storage.
Pros:
Big and roomy, accommodating even large handguns

Tight fittings and thick steel plating keep your gun secure

A great option for when horizontal mountings aren't available, like to the side of a desk or bed frame

Larger GunVault models are available for multiple handguns or larger weapons.
Cons:
Key bypass makes it less ideal for non-concealed applications

Requires a battery for keypad operation
Final Thoughts
Anchoring your drawer safe is often seen as the most secure way of keeping a gun in the bedroom, however, you may not always have that option, and even when you do it may not be the best tactical option. Using the GunVault SpeedVault mounted to a vertical surface can give you a solid place to secure your gun, while still having access to it in just seconds.
You can also read our article on how to disguise a gun safe.
---
2. Fort Knox FTK-PB Simplex
The Fort Knox FTK-PB Simplex is easily one of the best nightstand gun safe models that you can get today. It meets and surpasses the needs and wants of most people who are in the market for a bedside gun safe. Not only does it fulfill the most stringent quick access needs, allowing access in under 2 seconds once you're used to it, but the buttons are designed to give you the best tactile feedback. This means you can reliably open the safe without vision, every time.
The two-stage code can be entered with a few fingers, and the knob allows instant access to the American-made safe, and the elimination of batteries means it'll never die on you. There are no biometrics to delay your opening, and it comes with a lifetime warranty, which is difficult to find these days. While the safe is incredibly solid, it pays for it in weight, so this safe is not ideal for travel use.
Pros:
Super-solid construction

Pry-resistant lid design

Huge inside area holds up to two full-sized handguns

Includes pre-drilled mounting holes

Includes extra foam inserts
Cons:
At about 20 pounds, this safe is not very mobile

The exterior can be damaged by water exposure

Foam interference by hinge can hamper closing motion
Final Thoughts
If you are in the market for a simplex bedside gun safe that will put up a fight before giving anyone unauthorized access to your handgun, the Fort Knox FTK-PB Simplex is probably one of the best out there. The pre-drilled mounting holes let you anchor this beast to nearly anything, and the security it provides certainly won't let its namesake down. Be sure you mount it somewhere that it won't be exposed to high humidity or dripping water, though, since it can damage the exterior finish.
---
3. Stack-On PDS-500 Drawer Safe
For the best bedside table gun safe on a budget, take a good look at the Stack-On PDS-500 Drawer Safe. It has reasonably large storage space that can fit a large full-sized handgun as well as several extra magazines and ammunition. 
The access though is not ideal for use in potential emergencies, since you need to enter a keypress after your code to "submit" it, which can lead to missed entries. You will also need to turn the knob immediately after the code is accepted, or the unlock window can be missed.
Pros:
Low price point makes it a great option in a pinch

Heavy body adds significant strength

Fits full-size handguns

Has mounts included in the bottom of safe
Cons:
The recessed door leaves a smaller opening for gun retrieval

Slower access than other electronic locks

Reliability is somewhat lower than with other safes
Final Thoughts
The Stack-On PDS-500 Drawer Safe is a great safe for someone who needs a secure place to keep a gun in the bedroom but doesn't anticipate needing to access it in a frantic or potential emergency situation. The heavyweight safe body lends itself to being resistant to most common prying or bashing efforts, but it does have a bypass key that may make access easier. For a budget safe, the Stack-On PDS-500 Drawer Safe is a solid buy.
If you ever forget your key/combination read how to open a safe without key/combination.
---
4. VAULTEK 20 Series
Another potential entrant for the best biometric bedside gun safe is the VAULTEK 20 Series, which features a super interactive Bluetooth experience whenever your phone is within range of the safe. The VAULTEK 20 Series UI includes the ability to monitor safe activity and manage the safe options and settings. The lithium-ion battery recharges in less than 3 hours and will provide power to the safe for up to 6 months.
Inside the safe is auto-illuminating LED lights, a built-in proximity sensor, and more, secured by an auto-opening lid and LED-lit environment. The 16 gauge steel is heavier than many other models and is shaped to allow either one full size or two compact handguns to be stored inside. This is a perfect option for use away from home and while traveling, and for use in the hotel or office.
Pros:
Super compact design

Thicker steel than comparable models

Smart key compatibility

Bluetooth 2.0 capability

6-month battery life, with less than 3 hours of charge
Cons:
Higher price point than many similar small models
Final Thoughts
If you need a bedside gun safe that has biometric and non-biometric options, that can travel with you and secure your weapon at home or on the road, the VAULTEK 20 Series is one of the best safes you can find. Not only will it work with common smart key protocols like Bluetooth 2.0 or Smart Ket Nano 2.0, but it is also tough and rugged enough to protect your handgun and other valuables.
---
5. V-Line Compact Keyless Gun Storage Security Locker
Not only is the V-Line Compact Keyless Gun Storage Security Locker one of the best bedside gun safe models on the market, but it's also one of the most compact. This makes it perfect for situations where you may only have a small drawer or cubby to keep the safe in.
No batteries to run out, and the keyless KABA simplex lock mechanism will make sure you can access your gun in no time, every time. The steel body and powder coating give the 5-pound mighty mouse a lightweight and robust construction. The V-Line Compact Keyless Gun Storage Security Locker also includes all the foam inserts you'll need to keep your gun from shifting.
Pros:
Solid construction

Easily mountable

Tamper-resistant clamshell design

All steel construction
Cons:
18 gauge steel is on the thinner end of the spectrum

Pricier than other simplex locks
Final Thoughts
The V-Line Compact Keyless Gun Storage Security Locker is one of the simplest and easiest bedside gun safes that you can get, and the simple mounting process lets you secure it to nearly anything in the bedroom. There are no power requirements for the V-Line Compact Keyless Gun Storage Security Locker, and the simplex lock makes sure you can keep your gun safe and secure whether at home or on the road.
If you want to move a gun safe, check how to transport a gun safe.
---
Frequently Asked Questions
Even with all of the information we've gathered here, there's often still a few questions that people have about bedside gun safes. Here are some of the most common questions asked by those researching gun safes for the bedroom. Remember, the worst question is the one that goes unasked, and thus, unanswered.
Where Is The Ideal Place To Keep A Bedside Gun Safe?
Even when you narrow down your choice of a gun safe location to just a bedside table or nightstand, there are still so many potential options for how to store your gun or mount your safe. Some safes will allow you lightning-fast access but will need to be mounted outside of the drawer, like on the side of a dresser or nightstand. This will let you get to the gun in seconds, but also places it at higher risk of contact with kids or visitors.
There are some gun safe models that allow a more horizontal mounting, making their use in conjunction with a drawer or under-table storage location much more convenient. This lets the owner use them on the underside of a table or cubby, concealed inside a drawer, or even anchored directly to the top of the dresser or bedside table. 
Which one is going to be ideal for you is a question only you can answer. Depending on your situation and needs, whether kids or other individuals may be near the gun, and more, you may find that your ideal location is different from someone else's.
Can A Gun Be Safely Stored Anywhere Else In The Bedroom?
While a gun can be stored quite safely in a gun safe anchored to the bedside table or nightstand, those aren't the only place that can be leveraged for effective and secure gun storage. There are several places that can be used to store additional firearms or ammunition.
You can store a gun just about anywhere one will fit, provided it can be secured and accessed safely. This means you can put one under your mattress, in a computer or drafting desk drawer, anchored to your headboard, just inside a closet door, in an armoire or dresser, and nearly anywhere else you can imagine. Many non-standard locations may require some ingenuity to make them secure, but it can certainly be done in most cases. 
Can A Bedside Or Nightstand Gun Safe Travel With Me?
This will largely depend on where you're going, and how you will be traveling. Since gun laws and carrying regulations vary so significantly from one jurisdiction to another, it can require a significant amount of research before traveling to ensure you are in compliance with all applicable laws.
When traveling within the United States, it is generally possible to travel with your gun provided certain protocol is followed. When flying, the firearm must be secured in checked luggage, and in most cases the ammunition must also be secured, although separately. Make sure you review and adhere to all TSA regulations before your flight
When driving, it is often required that the gun and ammo be transported in a secured state and stored out of reach of the driver. Always be sure you comply with local regulations regarding transport as well as carrying in either an open or concealed state.
Are There Legal Regulations That Gun Safes Need To Comply With?
Absolutely, there will always be some degree of legislation that gun safes will need to comply with, and certain standards they will be required to meet. These regulations may differ from one state to another and those regulations also change frequently, so you should take care to obtain a gun safe that meets or exceeds any requirements set by your local jurisdiction.
For example, all equipment that is approved for use by Californian gun owners will have California Department Of Justice approval. This means any safes that are designed for sale in that state should have a model of safe that carries that approval or endorsement. Other states may mandate that your ammunition is stored separately from a secured firearm, or that the firearm may not be secured while loaded. Be sure you are aware of all gun storage requirements in your area.
What Is A Simplex Lock?
A simplex lock is just a term for a type of mechanical lock that does not require any power, batteries, or biometric inputs to be opened. It uses a specific type of mechanical button that provides the user with significant tactile feedback that helps the safe to be accessed in only a few seconds. 
Since a simplex lock does not need batteries or power of any type, they do not have any sounds or override functions in most cases. They are also much easier to implement in rural or remote applications where batteries may run out or where power is not always guaranteed. Simplex locks will also generally include a warranty that far outlasts the coverage for other types of locks.
Conclusion
No matter what role you need your bedside gun safe to fill, be it storage or quick access, you should be able to find plenty of options that will fill that role. With a little forethought and some consideration to what you feel is important to you in your next gun safe purchase, this guide will hopefully help you narrow down the options to a few outstanding models.
Any one of the models we have highlighted would be at home in a bedside table or nightstand drawer. Just be sure you pay attention to the features you need and want, as well as any particular features or legal requirements your location requires, and you should be well-equipped to make an informed and educated decision. No matter which one you pick, we wish you safe and accurate shooting.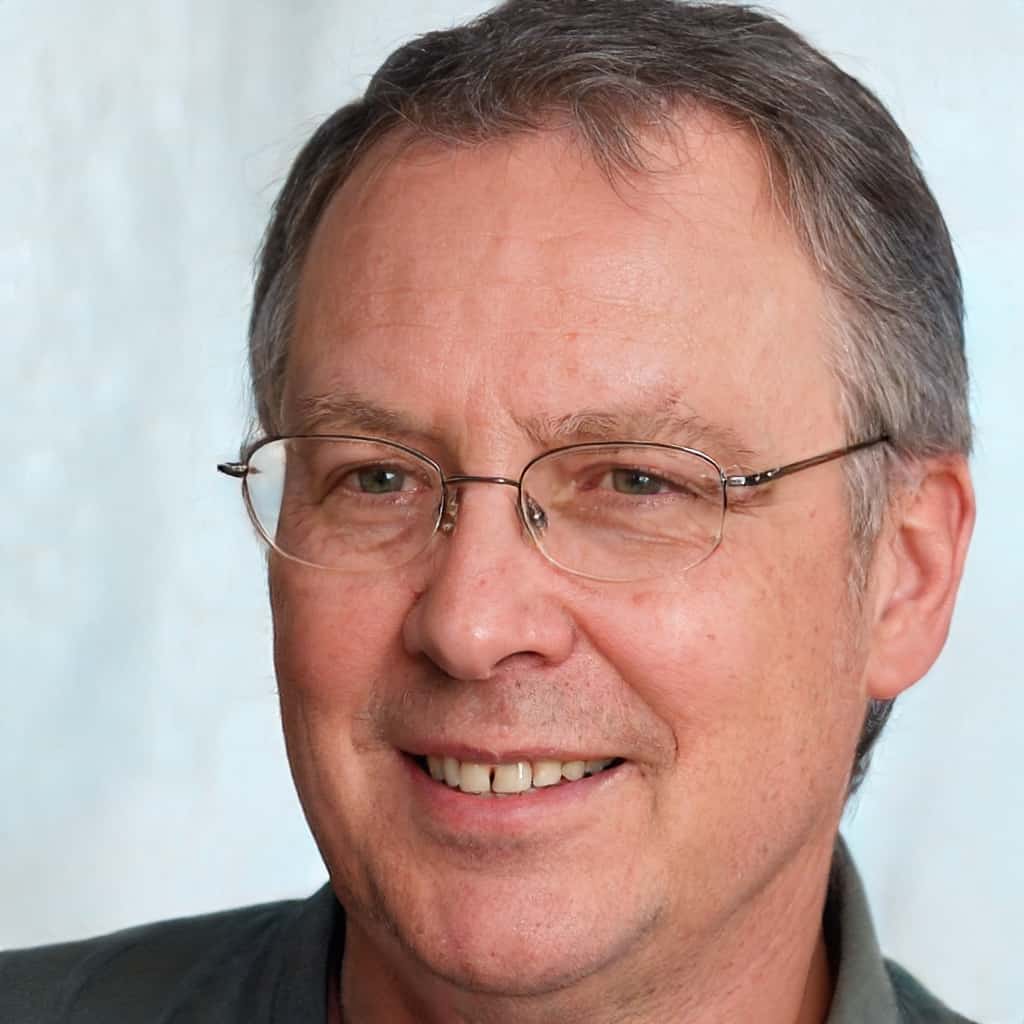 Jerry Miculek is one of the most versatile shooters in the world. Guns are what he does, and he knows it better than anybody else. You can learn more about Jerry on our About us page.