There's no doubt in my mind, based on my extensive experience, that using the best gun cleaning rod for your rifle is essential. As someone who has tried and tested numerous cleaning rods, I can confidently affirm this.
In my experience, the barrel has the largest overall impact on accuracy. I've noticed that each time a round is fired, a small amount of carbon from the propellant and fouling from the bullet metal adheres to the bore. Therefore, I've made it a practice to clean the bore after every shooting session.
I've found it's crucial to use the optimum cleaning rod for your pistol to maintain optimal performance and preserve your gun's maximum accuracy. My practice has always been to use the best gun cleaning rod for my rifle and within my budget to achieve the best results.
Cleaning the bore of your pistol can be a time-consuming and laborious task if you lack the right gear and supplies. I've found that a well-made and properly designed pistol cleaning rod is the most vital instrument for this activity. It's unfortunate, but many rods available in the market today, I've found, have design flaws and are composed of inferior materials that could damage your valuable rifle.
---
The 5 Best Gun Cleaning Rods
---
1. Tipton 1-Piece Deluxe Cleaning Rod – The Best Gun Cleaning Rod


I've always sought the best tools to maintain my collection, and I recently got my hands on the Tipton 1-Piece Deluxe Cleaning Rod. Tipton is a renowned name in the gun cleaning industry, known for delivering trouble-free and safe cleaning rods, and my experience has confirmed this reputation.
Superior Material and Design
The first thing that caught my eye was the rod's carbon fiber construction. Using anything other than a carbon fiber rod for gun maintenance can be a precarious endeavor. Aluminum rods, for instance, can inadvertently damage your rifle or shotgun's barrel rifling, throat, and muzzle, as well as the lands and grooves. They can also trap particles, leading to potential scraping and damage to the barrel's interior.
However, with Tipton's high-quality carbon fiber rod, these issues become a thing of the past. During my testing, I noticed how the carbon fiber didn't trap any debris, providing a clean sweep each time I used it. This was particularly evident when cleaning a .22 caliber rifle, notorious for its small barrel size and susceptibility to damage from inferior rods. When compared to steel rods, which can be heavy and cumbersome, the Tipton rod was notably lighter and easier to handle, making the cleaning process less tiring and more efficient.
User-Friendly and Practical Features
Additionally, the Tipton Deluxe Cleaning Rod comes with brass ends. These make contact with the barrel as if a bullet were being fired through it, reducing the potential for harm.
During my use, I found that the rod rotated freely down the barrel, cleaning as it went along and following the rifling. Its one-piece design meant I didn't have to thread multiple rods together – a feature that reinforces its strength and removes any weak or flex points. Also, the brass end didn't scratch the inside of the barrel, which is a common concern with some metal-tipped cleaning rods. For instance, when cleaning my AR15, I was impressed by the ease with which the rod maneuvered within the barrel, leaving it sparkling clean without any compromise on the rod's stability. This ergonomic design contrasted favorably with segmented rods I've used in the past, which sometimes had joints that could catch on patches or become unstable during use.
This rod is available in a range of sizes, accommodating everything from your AR15 to your shotgun and more.
Pros
Made from heat and corrosion-resistant material, ensuring durability
Features ball bearings for a smoother cleaning motion
Available in multiple sizes to cater to different firearms
Lightweight and easy to maneuver compared to steel rods
One-piece design eliminates weak points seen in segmented rods
Cons
Priced on the higher side compared to other cleaning rods in the market
May require an adapter for certain cleaning attachments due to its unique design
Conclusion
In summary, the Tipton 1-Piece Deluxe Cleaning Rod exceeded my expectations. Its carbon fiber construction is robust and can withstand significant force without bending, proving its resilience during my testing process. Moreover, the addition of ball bearings in the handle resulted in an exceptionally smooth cleaning motion, especially noticeable when I attached my patch. The rod's balance and lightweight also reduced hand fatigue during prolonged use, a benefit for those who maintain multiple firearms in one session.
Despite its higher price point, I believe the quality, longevity, and convenience it offers make it a worthwhile investment for any firearm owner. It's not just a cleaning rod; it's a tool designed to preserve and prolong the life of your firearms. The combination of lightweight construction, user-friendly design, and durability makes it a standout choice in the realm of gun maintenance tools.
---
2. TuffMan Tools 1 Piece Carbon Fiber Cleaning Rod
I had been using a three-piece rod prior to this, but this one-piece cleaning rod proved to be far superior.
Impressive Build and Functionality
The first time I used the TuffMan rod, I was tasked with driving a tight-fitting bore brush through a lengthy barrel. This is when I really noticed the difference. The rod's 360-degree rotating handle made the job significantly easier, and I was left appreciating the well-thought-out design. I've used it with various firearms, including a .22 caliber rifle and a 12-gauge shotgun, and it handled each task with ease. The high-quality carbon fiber material adds to its durability and rigidity, even after countless uses. However, I noticed that the carbon fiber can be a bit slippery when my hands are oily or sweaty, which can be a bit frustrating during intensive cleaning sessions. Compared to multi-piece aluminum rods, such as those by Dewey or Pro Shot, the TuffMan rod exhibited superior stiffness, making it easier to push through the barrel without fear of bending or breaking.
The brass tip, an excellent feature, provides an extra layer of protection, keeping your firearm safe from scratches or other damage. During my testing, I could tell how solid and reliable it was. The brass tip did accumulate some wear over time, but this did not affect its performance or the safety of my firearms. Unlike some stainless steel rods which can be harsher on a firearm's barrel, the brass tip on the TuffMan rod offered a level of assurance that I was cleaning my gun without risking any damage.
Practical Design and Affordable Pricing
Moreover, the rod comes with a hanging hole at the end, which allows for easy storage. Although I found the hole to be a bit small, it did its job well enough. I also appreciate the rod's length, which is ideal for cleaning barrels of most sizes, though it might be slightly cumbersome for very short barrels or compact firearms. The TuffMan pistol cleaning rod is also more affordable than comparable carbon fiber rods, without any compromise on quality. It's a no-brainer purchase. The price point is particularly appealing for those who don't want to invest heavily in maintenance equipment but still seek quality. This affordability stands out when compared to high-end rods like those from J. Dewey, offering similar performance at a fraction of the cost.
This robust cleaning rod fits neatly into your rifle cleaning kit and other accessories. Its resilient coating doesn't easily peel off, enabling you to maintain your weapons over a long time. I was particularly pleased with how well it held up when I cleaned my vintage 1895 Lee Enfield rifle. The versatility of the rod, being able to handle both modern firearms and antique rifles, further underscores its practicality.
Pros
Exceptionally durable; it will not bend or break
Offers smooth 360-degree rotation for efficient cleaning
Priced reasonably compared to similar rods
Superior stiffness and strength compared to aluminum rods
Brass tip offers added safety for gun barrels
Cons
The hanging hole for storage could be larger
The red handle may not appeal to everyone aesthetically
May not match the ultra-high-end performance of more expensive carbon fiber rods
Conclusion
---
3.Pro Shot Products U-Pistol .22-.45 Caliber Universal Pistol – Best Pistol Cleaning Rod

Next on my list is the Pro Shot Products .22-.45 Caliber Universal Pistol Cleaning Rod. With ProShot's reputation as a leading name in the gun cleaning industry since 1984, I was eager to see how their product would perform.
Solid Construction and Effective Design
The first thing that stands out about the Pro Shot cleaning rod is its stainless steel build, deviating from the more commonly found carbon fiber rods. This choice of material enhances the rod's durability, ensuring it stands the test of time. Despite its simple look, the rod's robust nature became evident when I used it to clean my Colt .45; it held up remarkably well, demonstrating its sturdiness. Compared to other materials like aluminum, the stainless steel proved to be heavier but offered a reassuring solidity and lack of flex which was especially beneficial for tough cleaning jobs.
The stainless steel material is not only durable but also softer than the bores of your guns, which means you can clean and maintain your firearms without worrying about inflicting any damage. During my usage, I noticed how the polished stainless steel twisted effortlessly as it was inserted into the barrel, making the cleaning process seamless. However, the weight of the rod did make it slightly more tiring to use for extended periods, particularly when cleaning multiple firearms in one session. This smooth rotation was a standout compared to some other rods I've used where the handle rotation can be less fluid.
Accessible Features and Adaptability
A micro-polished brass patch holder comes included with the rod, suitable for handguns with calibers ranging from .22 to .45. The micro-polishing allows the rod to easily fit into the barrel – a feature I particularly appreciated while cleaning my .22 caliber Ruger Mark IV. The brass patch holder worked well with both thick and thin patches, offering flexibility depending on the cleaning requirement. The brass patch holder's universal design allowed it to accommodate a wide range of patch sizes, a versatility that isn't always present in more specialized cleaning rods.
Arguably the most notable feature of this cleaning rod is its T-shaped handle, equipped with a brass tightening screw. This design enables you to adjust the resistance during rotation, giving you greater control when pushing it through the barrel. I found this feature particularly useful when dealing with barrels that had more intricate rifling patterns, like my 9mm Beretta. While the handle provided good control, I did find it a bit small for those with larger hands, which sometimes caused a slight discomfort during longer cleaning sessions, although wearing gloves mitigated this to an extent.
Pros
Micro-polished finish ensures the rod won't damage your gun
Available in multiple sizes, enhancing its versatility
Made of stainless steel, ensuring longevity
Solid, heavy build provides a stable cleaning experience
Smooth-rotating handle allows for effective cleaning maneuvers
Cons
Dull coloring may make it easy to overlook
The handle could be larger for better grip
Slightly heavier compared to carbon fiber rods, which may affect ease of use
Conclusion
All in all, the Pro Shot Products U-Pistol .22-.45 Caliber Universal Pistol Cleaning Rod is a high-quality maintenance tool. From the tip to the smooth-rotating handle, it exemplifies ProShot's commitment to quality. While the handle's design may not be particularly unique or large, it fulfills its function perfectly.
---
4. HOPPE'S Elite 1-Piece Cleaning Rod
My search for a reliable cleaning rod led me to try the Hoppe's Elite 1-Piece Cleaning Rod, one of their most acclaimed products. The brand's rich history in producing top-tier gun cleaning products fueled my anticipation for an impressive performance.
A Closer Look at the Rod
The Hoppe's Elite 1-Piece Cleaning Rod boasts a solid construction thanks to its carbon fiber components. This choice of material imbues the rod with commendable durability, which I was pleased to witness while using it to clean my Remington .270 rifle. During this cleaning, I applied considerable pressure to remove some stubborn fouling, and the rod handled it admirably without any signs of flex or strain. The single-piece design removed the hassle of screwing rods together, adding to the ease of use. Compared to segmented rods from brands like Tipton or Pro Shot, this seamless design provided a more consistent and reliable cleaning experience without the worry of joint failure.
Affixed to the rod is a brass end with 8 x 32 threads, compatible with nearly all cleaning tool attachments. This means you can customize the cleaning process to suit your firearms, a versatility I found particularly useful when cleaning my diverse collection of guns. The brass end seamlessly accepted various brushes and jags, making it easy to switch between different cleaning tools for my .22 LR pistol and .308 Winchester rifle. The compatibility with various attachments was superior to some specialized rods I've used, which required brand-specific tools.
Ergonomic Design and Impressive Functionality
The cleaning rod comes with an ergonomic handle, outfitted with superior double ball bearings. This thoughtful design enables rotation of the rod when cleaning the bore of your firearm. Despite the handle's somewhat hefty size, it's shaped like a screwdriver, offering a familiar and secure grip. The handle's size, though initially cumbersome for my smaller hands, provided ample leverage for tough cleaning tasks. The soft-touch material further enhances the comfort factor. However, I found that the smooth finish of the handle could become slippery when used with cleaning solvents, requiring me to occasionally pause and wipe my hands or the handle for a better grip.
In terms of length, the rod is available in 8-inch for .22 caliber and 36-inch for .22, .20, and .270 caliber. I found the 36-inch rod perfect for my .270 caliber rifle, facilitating a thorough cleaning. The length was also beneficial for cleaning my over-and-under shotgun, reaching the entirety of the barrels with ease. The length options provided a tailored approach to cleaning different firearms, which was not always possible with more generic, one-size-fits-all rods.
The dual ball bearings provide a smooth rotating action, which I observed even when working with a tight patch. This smoothness was particularly helpful in maintaining a consistent cleaning pressure, which is crucial for delicate barrel interiors. This feature, coupled with the rod's overall quality, makes it a formidable addition to any gun cleaning kit. The smoothness of rotation was notably better than simpler rods without bearings, making for an efficient cleaning process with minimal effort.
Pros
8-inch and 36-inch length options cater to various calibers
Features smooth rotation, courtesy of double ball bearings
Ergonomic, screwdriver-like handle for a secure grip
Seamless design provides consistent cleaning without joint issues
Compatible with a wide range of cleaning attachments
Cons
Pricier compared to other cleaning rods
The handle may be too slick for some users
Handle can become slippery when used with solvents
Conclusion
For more information regarding gun cleaning accessories please check my articles about how to clean gun cleaning mops or how to clean gun cleaning brushes.
---
5. Tipton Max Force Cleaning Rod – Best Shotgun Cleaning Rod


The Tipton Max Force Cleaning Rod captured my attention. Tipton's reputation for top-quality firearm maintenance products is well known, so I felt confident in my choice. Over time, Tipton has earned the trust of many, myself included, with their innovative products and high customer satisfaction ratings.
Superior Quality and Adaptability
The Tipton Max Force Cleaning Rod boasts of a carbon fiber construction – a material known for its strength and durability. After using it on my collection of firearms, which ranges from handguns to rifles, I can vouch for its sturdiness. The rod effectively removed residue from the barrel of my AR-15, which often accumulates a significant amount of fouling due to its high rate of fire. The rod's adaptability was a pleasant surprise, effectively cleaning an array of firearms and thus demonstrating its immense versatility. Compared to other rods I have used, such as the Dewey Coated Rods, the Tipton Max Force was noticeably lighter, making it easier to handle during extended cleaning sessions. This was particularly noticeable when cleaning multiple firearms in one sitting, as the reduced weight lessened hand fatigue. The carbon fiber also seemed less prone to bending under pressure, a common issue with thinner aluminum rods.
Unique Design and Functionality
One of the defining features of this cleaning rod is its movable handle, which is not something you find on many cleaning rods. The handle slides along the length of the rod, and can be easily locked into place at the desired length using a clip. This feature proved to be quite handy when I needed to adjust the rod's length to match that of my gun's barrel. For example, when cleaning my 12-gauge shotgun, I was able to extend the rod to reach the full length of the barrel, something that was challenging with fixed-length rods. It allowed for a thorough and comfortable cleaning of both my pistols and rifles. However, the sliding mechanism of the handle, while innovative, did present a minor challenge. During a cleaning session of my .308 Winchester, the handle slipped a few times before I got the hang of securing it firmly. I found that if not secured tightly, the handle could shift during use, requiring readjustment. This was a small hiccup in what was otherwise a smooth operation.
Pros
Sturdy one-piece carbon fiber construction
Capable of cleaning a wide variety of firearms
Handle can be adjusted and locked at the desired length
Lighter and more flexible than many metal rods
Less prone to bending compared to thinner rods
Cons
Its substantial size may make storage a challenge
Handle's sliding mechanism can require readjustment if not secured tightly
Conclusion
---
Choosing the Best Gun Rod
Where Did Cleaning Rods Come From?
Early marksmen cleaned their Kentucky Rifles with a basic Hickory rod with an undercut towards the end in the 1700s. Hawken rifles, which were popular among mountain men, had a threaded brass thimble fixed to the end that allowed the rifleman to attach a jag or a ball puller to their patch box. That might be considered the predecessor of a gun cleaning kit. If you are interested to learn more please check my article on how to use a gun cleaning jag. 
Because most gun cleaning rods lacked handles, the shooter needed a strong grip to push a patched ball the length of a 42′′ rifled barrel. And if you have a smidgeon of arthritis, you might as well forget about it.
Modern materials have made it possible to manufacture stronger and more practical gun cleaning rods, which is good news for us shooters.
Materials To Look For
Brass
Whether I've been looking for the best rifle cleaning rod, the best shotgun cleaning rod, or the best cleaning rod for an AR-15, brass has often been one of the most popular types of cleaning rods I've used in basic cleaning kits. I've often used brass rods sold as a three-piece cleaning rod that screws together effortlessly. In my view, brass is a fantastic material for cleaning rods and the finest choice for a three-piece rod.
Brass, however, is the most fragile of the materials used to make cleaning rods. Its weakness offers the advantage of having the least likelihood of damaging or scratching your bore. The downside of brass rods, I've found, is they can be easily bent or broken.
To avoid damaging my weapons, I've learned to use a brass cleaning rod that's close to the same size as my barrel.
Steel
In my experience with pistol cleaning rods, steel is the material to avoid. I've found that steel rods pose the greatest risk of harming the bore of my weapons among the other materials used to construct cleaning rods, despite being more robust than the other four.
There are a few high-quality steel cleaning rods on the market, but they're extremely rare. While steel rods are less expensive than alternative solutions, I've found the risk may be too great. I only purchase steel cleaning rods when I have prior expertise with them and am confident in their use.
Aluminum
From my experience, aluminum is slightly better than brass, but it is softer than a barrel's steel. I've often chosen aluminum for shotgun and pistol cleaning rods since it's better suited for thicker rods.
Aluminum rods are both stronger and less flexible than brass. However, it's been rare for me to come across an aluminum rod thin enough to clean small-bore rifles and other weapons.
Hence, if you own a handgun or a shotgun like me, aluminum cleaning rods might be the best option for you.
Carbon Fiber
My experience with carbon fiber, a space-age material, has shown me that it has exceptional properties that make it suitable for use as a pistol cleaning rod. It's easily able to handle the hardships of squeezing tight-fitting patches through a rifle bore. This is particularly crucial when cleaning long-barreled precision long-range rifles, something I've done frequently.
Its capacity to tolerate significant bending out of the column and return exactly straight is another feature I've come to value. Carbon fiber is a lightweight composite that, if kept clean, won't affect a costly custom-made rifle barrel. Its major drawbacks that I've noticed are that it is somewhat expensive, and it can break or splinter under extreme conditions. Being somewhat soft compared to metals, it can be scratched, making it susceptible to abrasive grit, which can degrade bore accuracy.
Please check the following article if you are interested to learn how long gun cleaning rod to use.
Frequently Asked Questions
Do I Need A Gun Cleaning Mat?
For any form of gun cleaning, a clean work surface is essential. As a result, yes, doing your research and locating the best gun cleaning mat will help you stay organized and avoid damage your valuable firearms.
What About A Gun Cleaning Vise?
If you've never heard of or used a gun vise before, you should look into the best gun cleaning vises available and consider purchasing one. While doing routine maintenance or even bore cleaning, a gun vise keeps your gun tight. It will make your life much easier if you utilize a one-piece cleaning rod because you won't have to hold both your rifle and the cleaning rod at the same time.
Is A Cleaning Rod Better Than A Bore Snake?
A cleaning rod is usually preferable to a bore snake because it is more dependable and normally constructed of more durable materials. When using a cleaning rod, there is a potential that it will break. It's also simple to store wherever you choose.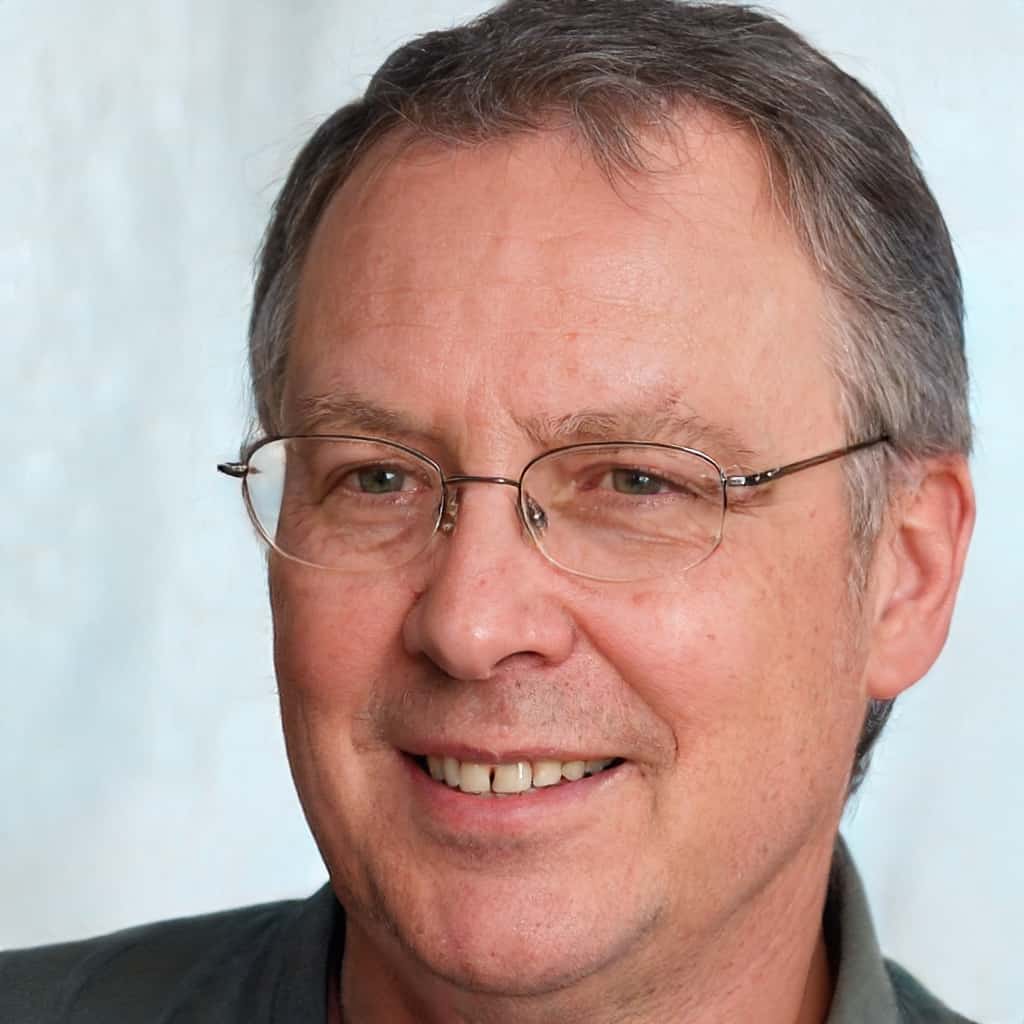 Jerry Miculek is an experienced firearms and optics expert.  Guns are not just a hobby for him, they are his passion and life. You can learn more about Jerry on our About us page.