There is no doubt that you should use the best gun cleaning rod for your rifle if you aren't already.
The barrel, more than any other component of a rifle, has the largest overall impact on accuracy. Every time a round is fired, a little amount of carbon from the propellant and fouling from the bullet metal adheres to the bore. That is why it is vital to clean the bore after each shooting session.
It is critical to use the optimum cleaning rod for your pistol in order to get optimal performance and retain your gun's maximum accuracy. You should use the best gun cleaning rod for your rifle and your budget to achieve the best results.
Cleaning the bore of your pistol can be a time-consuming and laborious operation if you don't have the right gear and supplies. A well-made and properly designed pistol cleaning rod is the most vital instrument for completing that activity. Unfortunately, many of the rods on the market today have design flaws and are composed of inferior materials that could harm your valuable rifle.
---
Choosing the Best Gun Rod
Where Did Cleaning Rods Come From?
Early marksmen cleaned their Kentucky Rifles with a basic Hickory rod with an undercut towards the end in the 1700s. Hawken rifles, which were popular among mountain men, had a threaded brass thimble fixed to the end that allowed the rifleman to attach a jag or a ball puller to their patch box. That might be considered the predecessor of a gun cleaning kit. If you are interested to learn more please check our article on how to use a gun cleaning jag. 
Because most gun cleaning rods lacked handles, the shooter needed a strong grip to push a patched ball the length of a 42′′ rifled barrel. And if you have a smidgeon of arthritis, you might as well forget about it.
Modern materials have made it possible to manufacture stronger and more practical gun cleaning rods, which is good news for us shooters.
Materials To Look For
Brass
Whether you are looking for the best rifle cleaning rod or the best shotgun cleaning rod or the best cleaning rod for an AR-15, brass is going to be one of the most popular types of cleaning rods used in basic cleaning kits. Brass rods are commonly sold as a three-piece cleaning rod that screws together effortlessly. Brass is a good material for cleaning rods and the finest choice for a three-piece rod.
Brass is the most fragile of the materials used to make cleaning rods. Being the weakest offers the advantage of having the least likelihood of hurting or scratching your bore. Brass rods have the disadvantage of being easily bent or broken.
To avoid damaging your weapons, you'll need a brass cleaning rod that's close to the same size as your barrel.
Steel
When it comes to pistol cleaning rods, steel is the material to avoid. Steel rods carry the biggest danger of harming the bore of your weapons among the other materials used to construct cleaning rods, despite being more robust than the other four.
There are a few high-quality steel cleaning rods on the market, but they're extremely unusual. While steel rods are less expensive than alternative solutions, the risk may be too great. Steel cleaning rods should only be purchased if you have prior expertise with them and are confident in their use.
Aluminum
Aluminum is slightly better than brass, but it is softer than a barrel's steel. Aluminum is a popular choice for shotgun and pistol cleaning rods since it is better suited for thicker rods.
An aluminum rod that is both stronger and less flexible than brass. It's uncommon to come across an aluminum rod thin enough to clean small-bore rifles and other weapons.
As a result, if you own a handgun or a shotgun, aluminum cleaning rods may be the best option for you.
Carbon Fiber
Carbon fiber, a space-age material, has exceptional properties that make it suitable for use as a pistol cleaning rod. The hardships of squeezing tight-fitting patches through a rifle bore are no match for its strength per cross section. This is particularly crucial when cleaning long-barreled precision long-range rifles.
Its capacity to tolerate considerable bending out of the column and return exactly straight is another highly coveted feature. Carbon fiber is a light-weight composite that will not affect a costly custom-made rifle barrel if maintained clean. Its major drawbacks are that it is somewhat pricey and that it can break or splinter under extreme conditions. Because SS is somewhat soft compared to metals, it can be scratched, making it susceptible to abrasive grit, which can degrade bore accuracy.
Please check the following article if you are interested to learn how long gun cleaning rod to use.
---
The 5 Best Gun Cleaning Rods
---
1. Tipton 1-Piece Deluxe Cleaning Rod
If you know guns, then you know that Tipton is the company to go to if you want trouble-free and safe cleaning rods. Tipton produces some of the best pistol cleaning equipment available, and they don't disappoint.
For many years, they have been developing high-quality gun cleaning and maintenance equipment.
The fact that these rods are made of carbon fiber is the first thing that strikes us, and possibly you as well. Using anything other than a carbon fiber rod is asking for trouble.
Aluminum rods can harm your rifle or shotgun's barrel rifling, throat, and muzzle, as well as the lands and grooves. Carbon fiber also doesn't trap particles that could scrape and harm your barrel's interior.
Tipton has solved this problem by making its principal material out of high-quality carbon fiber. They also have brass ends, so if they come into contact with the barrel, it's as if a bullet were being fired through it.
It will freely rotate down your barrel, cleaning as it goes and following the rifling. Because it's a one-piece rod, you won't have to worry about threading many rods together! This indicates that the rod is stronger and has no weak or flex points.
The Tipton Deluxe Carbon Fiber rod is available in a range of sizes. From your AR15 to your shotgun, and everything in between, you're covered.
Pros
Made from heat and corrosion-resistant material

Comes with ball bearings

Comes in multiple sizes
Cons
Rather expensive when compared to other rods
Conclusion
This rod is fantastic, and because to its carbon fiber design, it can withstand a lot of force without bending. It features two ball bearings in the handle, so you can feel how smooth the cleaning motion is when you attach your patch.
---
2. TuffMan Tools 1 Piece Carbon Fiber Cleaning Rod
The TuffMan one-piece pistol cleaning rod is far superior to the three-piece rods. When driving a tight-fitting bore brush through a lengthy barrel, this rod comes in handy. The handle rotates 360 degrees, the material is of excellent quality, and the brass tip is an excellent feature.
Overall, it's an excellent tool for cleaning gun barrels that's a little cheaper than comparable carbon fiber rods. TuffMan pistol cleaning rod no longer requires bending or breaking. Purchasing this item is a no-brainer because of its affordable price without sacrificing quality.
The carbon fiber material really is a game-changed here and perhaps the biggest selling point. It's incredibly durable and rigid even after countless uses. Additionally, its brass tip is strong and its hanging hole at the end allows you to store it some place safe whenever you are done using it. 
Overall, this is a well-made pistol cleaning rod that will fit nicely in your rifle cleaning kit and other accessories. This type is extremely robust, and the coating does not easily peel off, so you may clean and preserve your weapons with it for a long time. Finally, despite all of its outstanding features, this model is rather reasonable.
Pros
Will not bend or break

Smooth 360 rotation 

Relatively inexpensive
Cons
The hanging hole is a little small

The red handle is a bit of an eye sore
Conclusion
This carbon fiber cleaning rod from TuffMan is the same price as the others and has a similar design. While the other brands appear to specialize in small firearm components like cleaning rods, TuffMan has made a cleaning rod that you will keep with you for years.
---
3. Pro Shot Products U-Pistol .22-.45 Caliber Universal Pistol
Since 1984, ProShot has been a leader in the gun cleaning industry. ProShot is the last remaining family-owned cleaning accessory manufacturer. In a range of shooting sectors, they produce high-quality weapon maintenance equipment as well as some of the top gun cleaning rods and kit types.
The Pro Shot .22 cal –.45 cal cleaning rod is a budget-friendly option that performs admirably for its intended purpose. While it has a simplistic look, it is extremely sturdy and will last you a long time.
Most gun cleaning rods are made of carbon fiber, but the Pro Shot cleaning rod is made entirely of stainless steel. Because these pieces are frequently softer than your bore, you won't have to worry about damaging your guns when cleaning or maintaining them. The stainless steel is beautifully polished and twists as it is inserted into the barrel.
A brass patch holder is included with the cleaning rod. The patch holder is appropriate for handguns with calibers ranging from.22 to.45. In comparison to carbon fiber, this patch holder has micro-polishing, which allows the rod to easily fit into the barrel.
The T-shaped handle with a brass tightening screw is the most notable characteristic of this cleaning rod. This T-shaped handle allows you to adjust the amount of resistance you want during rotation while pushing it through.
Pros
No chance of the rod doing damage to your gun because of its micro-polished finish

Available in multiple sizes

Stainless steel
Cons
Because of its dull coloring, it is sometimes easy to miss

Small handle
Conclusion
From the tip to the smooth-rotating handle, this gun care device is of the highest quality. The handle isn't very unique in terms of shape or size, but it functions flawlessly. If you're a precision shooter, this might be the ideal gun cleaning rod for you.
---
4. HOPPE'S Elite 1-Piece Cleaning Rod
Hoppe's is another well-known name in the gun maintenance sector. Hoppe's is currently one of the best brands in the market when it comes to gun cleaning experience
Hoppe's has been in the cleaning business for almost a century, producing high-quality cleaning products such as barrel cleaning solutions and rifle cleaning kits. Which helps to explain why they're one of the most sought-after brands for gun maintenance.
The Hoppe's Elite 1-Piece Cleaning Rod is one of their best-selling items. With multi-piece cleaning rods, the one-piece design can help. The carbon fiber components used in the design make it a considerably more durable cleaning rod.
A brass end with 8 x 32 threads is attached to the Hoppe's Elite 1-Piece Cleaning Rod. It may be used with nearly any cleaning tool attachment.
Hoppe's ergonomic handle and superior double ball bearings handle design are coupled to the cable fiber rod. This design enables you to rotate the gun cleaning rod while cleaning the bore of your rifle.
The handle is shaped like a screwdriver, which means it's going to feel like a perfect grip – even if the handle is a bit too bulky. This handle is made of a soft-touch material that provides a comfortable grip. As the name implies, most one-piece carbon fiber cleaning rod types are made up of only one piece, with no need to fiddle with screwing rods together. This is what makes Hoppe's 1-piece cleaning rod a fantastic addition to any pistol cleaning kit because it can be used with Hoppe's multi-piece cleaning rods.
The Hoppe's 1-piece carbon fiber rod comes in 8-inch lengths for.22 caliber and 36-inch lengths for.22, .20, and .270 caliber.
The quality of the two ball bearings and the smoothness of the rotating action are what make the Hoppe's Elite 1-piece carbon fiber rod the perfect cleaning rod for you. These characteristics perform admirably even while working in a tight patch, and they can efficiently complete any rifle cleaning package.
Pros
8 inches long

Feature smooth rotation

Ergonomic handle
Cons
Expensive

Some find the handle is too slick
Conclusion
The Elite is a one-piece cleaning rod that is extremely robust and durable. As a result, even after several uses, there is a lower probability of it breaking. Even after much usage, the rod's stiffness makes it difficult to bend. It's a tool you can trust and rely on at all times.
For more information regarding gun cleaning accessories please check our articles about how to clean gun cleaning mops or how to clean gun cleaning brushes.
---
5. Tipton Max Force Cleaning Rod
Another Tipton product has been added to the list because, let's face it, their products are fantastic. 
Since many customers have wonderful things to say about their products, they have very high ratings and a lot of positive customer feedback. They are a company you can rely on and many gun owners turn to them again and again.
Their pistol cleaning products appear to be of unrivaled quality. This is why the Tipton Max Force cleaning rod was added to the list.
The Tipton Max Forces cleaning rod, in particular, is unlike any other. First, it's made of carbon fiber, which means you already know it's a superb product because carbon fiber is a very strong and durable substance.
The rod can be used to clean a variety of shotguns, rifles, and pistols. As a result, it's incredibly adaptable.
It is equipped with a movable handle. The handle on the rod can be moved up and down with ease. Once you've reached the desired length, you can secure the handle in place using a clip.
Because you can modify the rod length to match the length of your gun's barrel, you can clean pistols and rifles with this simple yet effective technique.
All in all, this is an ingenious cleaning rod that every gun owner should have, especially if they have a huge collection of guns. You'd expect no less from Tipton, right?
Pros
One-piece rod

Can clean nearly any type of firearm

Adjustable handle
Cons
Bulky and not easy to store
Conclusion
Tipton is, as always, leading the way in terms of gun cleaning and maintenance innovation, and this rod is a testament to how they're doing it. This isn't your run-of-the-mill one-piece rod. The Tipton Max Force Cleaning Rod raises the bar on gun maintenance to new heights.
Please check the following article if you want to learn how to use a gun cleaning kit.
---
Frequently Asked Questions
Do I Need A Gun Cleaning Mat?
For any form of gun cleaning, a clean work surface is essential. As a result, yes, doing your research and locating the best gun cleaning mat will help you stay organized and avoid damage your valuable firearms.
What About A Gun Cleaning Vise?
If you've never heard of or used a gun vise before, you should look into the best gun cleaning vises available and consider purchasing one. While doing routine maintenance or even bore cleaning, a gun vise keeps your gun tight. It will make your life much easier if you utilize a one-piece cleaning rod because you won't have to hold both your rifle and the cleaning rod at the same time.
Is A Cleaning Rod Better Than A Bore Snake?
A cleaning rod is usually preferable to a bore snake because it is more dependable and normally constructed of more durable materials. When using a cleaning rod, there is a potential that it will break. It's also simple to store wherever you choose.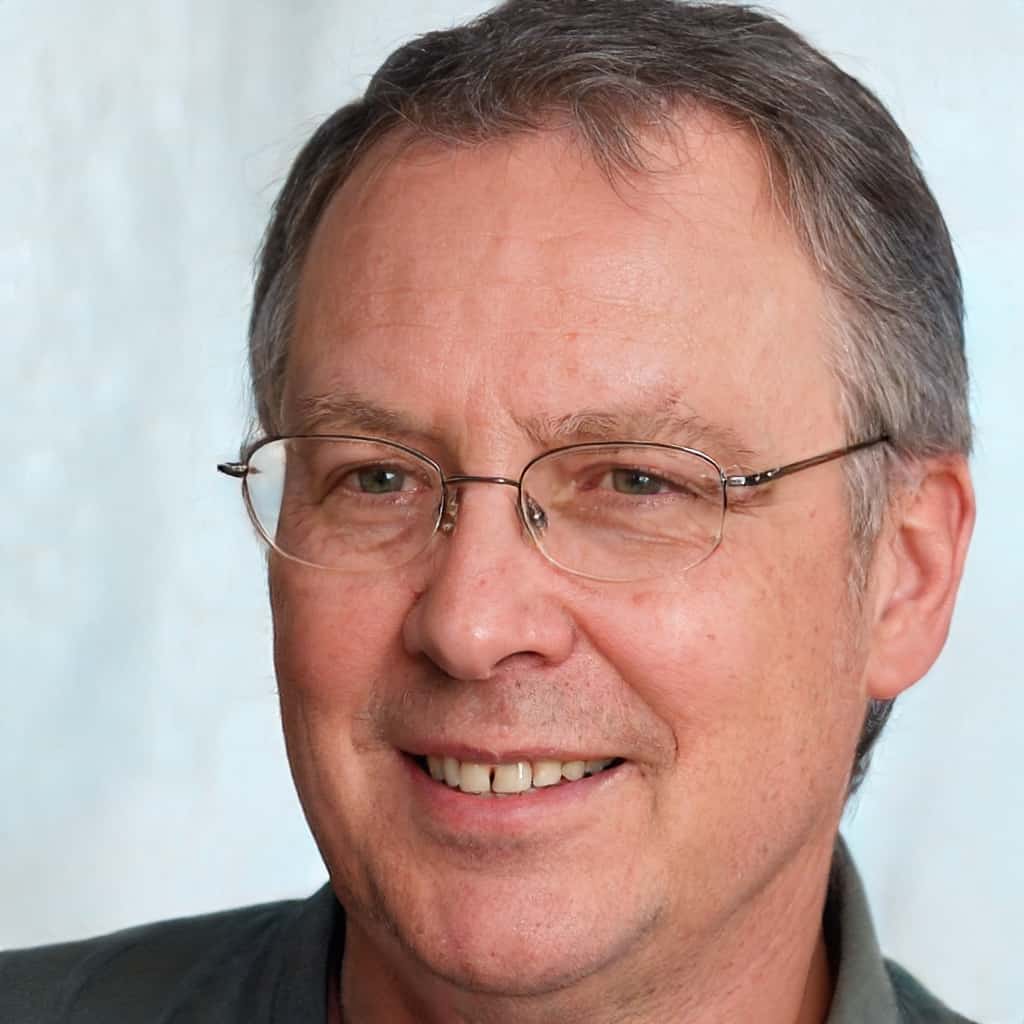 Jerry Miculek is one of the most versatile shooters in the world. Guns are what he does, and he knows it better than anybody else. You can learn more about Jerry on our About us page.