Cleaning a firearm can be a nasty process, and it might be inconvenient to have to lay out paper towels or something similar each time you clean your firearms.
A specialized cleaning mat can help keep CLP and other potentially hazardous chemicals off your workspace, as well as making cleaning easier in general.
Most people despise cleaning their firearms in the first place, so anything that makes it a bit easier is a win in our book.
You may save a lot of time and effort by using the best pistol cleaning mat. A mat is one of those must-have pieces of kit you need if you're serious to maintaining your firearms in excellent shape, as it can contain grease, grime, and debris, making your job much easier. If you've never used a gun cleaning mat before and want to keep your kitchen table or coffee table clean the next time you clean your firearms, a mat is an excellent choice.
---
Choosing the Best Gun Cleaning Mat
What is A Gun Cleaning Mat?
The majority of gun cleaning mats – whether they are rifle cleaning mats, pistol cleaning mats, or shotgun cleaning mats – are rather simple. When you have a firearm that has been shot a lot, or one that is having issues, you'll need to disassemble it and clean it.
If you're not careful, you'll be dealing with a lot of parts that are covered with oil, dirt, carbon fouling/soot, and other things that can stain and cause a major mess.
When that oil and grease is rubbed onto the outside of your gun, you're not going to like wiping it off your work area or out of your holsters.
That's not to mention the possibility of misplacing a critical pin or spring, which could roll off the table and into another dimension, never to be seen again.
If you've ever disassembled a contemporary rifle you know the pains that come with it. Little bits have a habit of disappearing exactly when you need them the most.
But gun cleaning mats can solve this.
How Does A Gun Cleaning Mat Work?
A liquid-resistant coating is applied to a pistol cleaning mat to prevent it from absorbing oils and grease.
Whenever it comes to oil, this is extremely vital because an old towel or a sheet of drymate will simply soak the oil and then slowly transmit it everywhere.
You could lay down paper towels, but it would be a huge waste of money and time, and you'd still have oil and grease soaking through onto your counters or whatever.
All of those issues are solved by the coating and outside finish of these mats.
Rather than just absorbing oils and grease, an excellent gun mat will cause them to bead up on the surface, making it easy to wipe them away with just one paper towel before rolling the mat up and throwing it back in your cleaning kit or range bag.
The majority of these mats are foam with a neoprene rubber backing, and they will all withstand the chemicals and particles that come with cleaning a dirty firearm.
Furthermore, many of these mats come with magnetic parts trays that allow you to stick your springs, pins, and other small components to the cleaning mat itself without fear of losing them.
This is ideal if you're prone to misplacing little parts and then spending more time seeking for a missing spring than cleaning your rifle.
Check the following article to learn how to use a gun cleaning kit.
What To Look For
When it comes to cleaning your firearms, a decent gun maintenance mat has a few features that will make your life much easier.
To begin, it must have a finish that will not absorb and distribute oils, nor will it trap carbon fouling simply to get it on everything. Oil and grease will be trapped in anything with an absorbent substance.
Second, it should be constructed of a relatively soft and pliable material to avoid scratching your firearms or your work surface.
If you're prone to misplacing parts, one of the many models with a built-in part holder or tray should be your first choice. These features will hold all of your key pins and springs in place while you work, which is especially useful during disassembly.
Likewise, if you're polishing a long gun, a larger mat will allow you to lay the entire rifle on something soft, but if you're willing to arrange things carefully, a high-quality tiny mat would suffice.
Lastly, many mats have printed diagrams of many common guns. When you're detail-stripping your commonly-used weapons or need some refresher of how to quickly put things back together, having a detailed and labeled view of your weapon can be really useful.
For more information regarding gun cleaning please check our article on how to use gun cleaning patches.
---
The  7 Best Gun Cleaning Mats
---
1. Gun Cleaning Mat by Sage & Braker
Here it is if you're looking for the greatest pistol cleaning pad. We must tell you, however, that this mat is quite pricey and more than most people would be willing to pay on a gun mat, but we decided to add it nevertheless.
The Gun Cleaning Mat by Sage & Braker is made of high-quality materials. The interior is made of waxed canvas, which resists discoloration from oils and lubricants. Heavy wool and thick leather make up the outer layer.
Brushes, bore snakes, lubricants, and other gun cleaning supplies can be stored in the interior parts of this gun cleaning mat. As a result, it can be used as both a pistol cleaning case and a cleaning pad. Once it's rolled up, it's held together by two leather straps that buckle in place.
This gun cleaning mat has a quilted wool surface, which is perfect for cleaning firearms but is a little pricey.
This cleaning mat is of the highest quality we've encountered, and it appears that it may endure a hundred years.
Pros
Enough space to fit large rifles

Ideal for hunting because of its superior quality
Cons
Better for rifles than handguns

Expensive
Conclusion
This custom-made, top-of-the-line gun cleaning mat can hold lubricants, brushes, bore snakes, and more. It serves as both a cleaning pad and a carrying case. It can be rolled up and secured with two leather straps that can be buckled in place.
It's the perfect gun cleaning mat that can be used with any firearm. It contains everything a gun owner requires. Although it is more expensive, the fact that it accomplishes everything makes it worthwhile.
For more information regarding gun cleaning accessories please check our articles about how to clean gun cleaning mops or how to clean gun cleaning brushes.
---
2. Real Avid Universal Smart Gun Mat
The Real Avid Universal Smart Mat is also one of the largest gun mats now available. Its length and width are a whopping 43 inches and 16 inches respectively. With the exception of the largest military surplus rifles, this assures you'll have plenty of room to clean your guns.
Real Avid's product has a waterproof cover and a non-slip neoprene backing. This system gives you the cushioning of neoprene while also providing the water resistance of silicone.
Any oil or solvent that spills onto the mat can be quickly removed with a gun cleaning rag.
The mat also has a parts tray that connects to the cleaning pad with ease. This also lets you keep track of your springs, pins, and other easily misplaced components while cleaning your pistol.
Because the parts tray is magnetic, any metallic components will attach to it. This magnetic parts tray is extremely useful for keeping your equipment and gun parts organized while cleaning your firearm.
The Smart Mat's top surface is pleasant to the touch. It offers a solid padded feel that prevents scratches and scuffs on your firearms.
The mat's non-slip rear surface provides exceptional traction and can hold most surfaces, ensuring that the mat does not slide around during pistol cleaning.
While there aren't many drawbacks to this pistol cleaning mat, if we had to choose one, it would be the lack of screen printing on the mat's surface.
Pros
Is ideal for both beginners and pros

Contains a pistol cleaning kit

Very large cleaning surface
Cons
Cleaning rod included is not very strong

Lack of screen printing on the mat's surface
Conclusion
In general, this is a fantastic universal gun cleaning mat. The magnetic parts tray that comes with this gun cleaning mat is simply too fantastic to pass up. This is the greatest universal gun cleaning pad since the size is large enough to suit most firearms.
---
3. TekMat Gun Cleaning Mat
Because it is an outstanding long-range tactical weapon for self-defense, the AR-15 is one of the most popular rifles on the market.  One of the key aspects is the AR-15's consistency of performance.
However, you must clean your weapon on a regular basis to keep it in top shape. That's where the best AR-15 cleaning mat like this comes in handy.
The TekMat AR-15 Gun Cleaning Mat is made exclusively for your AR-15 rifle.
The prints on each TekMat pistol cleaning mat are what makes them stand out. They print owner's manuals for a variety of firearms. You can buy one to match each rifle, depending on what firearms or firearms you have.
This ensures you won't have to look up the owner's manual to clean your rifle. You can see all of the pieces well enough to disassemble and rebuild your weapon entirely from the mat!
The TekMat AR-15 mat is comprised of a soft thermoplastic fiber surface that may be used to rest your long rifle without scratching it. A 3mm neoprene rubber back protects your work surfaces and prevents your mat from slipping and sliding out from under you.
The surface of the thermoplastic fiber is waterproof, scratch proof, fade-resistant, and oil-resistant. This mat is 12″x36′′ and is meant to comfortably fit your AR-15.
Pros
Doesn't stain easily

Lightweight

Well-designed with a rubber backing
Cons
Conclusion
Altogether, this is a fantastic large mat that will keep your gun safe while you clean it. Any oils, lubricants, or solvents you spill will be easy to clean up, and your worktops will not be damaged.
---
4. Long Gun Cleaning Mat by Falko
For a long time, Falko Tactical has been developing high-quality pistol cleaning and maintenance tools. They take pleasure in making goods that are simple to use and perform admirably.
They go above and beyond to ensure that their items stand out from the crowd by employing higher-quality materials than their competitors, all while maintaining within a reasonable pricing range.
When compared to other gun mats on the market, the Falko Gun Cleaning Mat is two times thicker. As a result, your bench and gun surface are more protected from scratches.
This extra-large gun cleaning mat can also be used to disassemble the parts of your firearm, whether it's a rifle, handgun, or shotgun.
If you need to clean AR-15 parts, the mat includes a crystal clear exploded schematic that makes disassembling your gun a breeze.
It is oil, solvent, and chemical resistant. It also includes a non-slip back to prevent slips and falls.
This mat is 14 inches thick and provides a lot of protection. It's tough, and they claim it's one of the thickest tech mats on the market.
An exploded schematic of an AR-15 is printed on this gun mat, as is the case with most large gun mats. It is easy to read, unlike some mats, and you will have no trouble utilizing it to disassemble and reassemble your AR without a paper manual.
Pros
Strong gripping surface

Made of durable material
Cons
While easy to read, there is a lot of text on the mat and that is unattractive to some
Conclusion
Capable of cleaning just about any gun you have, the Falko Long Gun Cleaning Mat has the best materials, slip-resistant grips and even a diagram of the gun you're cleaning.
---
5. Dry Mate Gun Cleaning Pad
While most gun cleaning mats appear to be designed for pistols and assault rifles, shotgun owners will benefit from the Dry Mate Gun Cleaning Pad. The carpet, however, is large enough to accommodate guns and pistols.
This multi-purpose cleaning mat has recently become one of the most talked-about cleaning mats. You may have even heard about this gun cleaning mat from fellow gun enthusiasts.
The Dry Mate is a gun cleaning mat with ample length to accommodate a shotgun. It can even take the brunt of the most powerful rifles and shotguns.
It has an absorbent top layer and a waterproof rear layer. It absorbs spills, gun cleaning solutions, and oil while also shielding your workspace from liquids.
It has a soft front surface that prevents your rifle from being scratched while you're cleaning it and also has a slip-resistant backing.
While it may appear simple, the popularity of this gun cleaning mat among gun enthusiasts speaks to its effectiveness.
Pros
Easy to use and clean and maintain

Doesn't wear and tear easily or quickly

A larger cleaning mat that can fit any number of weapons

Absorbs oil and spills
Cons
Conclusion
This is a high-quality gun cleaning pad in general. We like how the gun cleaning mat is free of the bright images and writing that are generally included with gun cleaning mats to entice purchasers.
To learn more about the gun cleaning process have a look at our article on how to use a gun cleaning jag.
---
6. BOOSTEADY Gun Cleaning Mat
Boosteady's gun cleaning mat has a non-slip backing that keeps it from moving around while you work. The mat is large enough to carry a pistol as well as lots of cleaning supplies and gun cleaning gear, measuring 12.1 inches by 35.5 inches.
The mat comes with a pouch in which you can store your cleaning tools as well as the mat. Because the cleaning mat has a strong chemical odor, the company recommends leaving it to air out for 48 hours after purchasing it. Fortunately, if you let it out to air, the odor will go away.
The lack of protection against solvents and other sorts of cleaning chemicals and oils is the mat's main flaw. If liquids fall over the mat's surface, they will sink into the material rather than beading up. It may be difficult to clean the mat as a result of this.
For current shooters, this is one of the best mats available. It contains a magnetic parts tray, similar to the Real Avid Smart Mat, to assist manage all those teeny pins and springs.
It's also composed of thicker foam than the majority of the mats on this list, so it's ideal for heavy firearms. When working on a slick surface, the non-slip neoprene backing comes in handy.
Of course, it's still an excellent gun cleaning mat for just about any size weapon. It's simply designed for rifle-length firearms. However, they do have a smaller pistol cleaning mat available.
Pros
Made from thick foam

Non-slip backing material

Lower price
Cons
Mat creases easily

Is not oil or water-resistant
---
7. Gun Cleaning Mat by UsefulThingy
With this gun cleaning mat, UsefulThingy has come up with a new concept for taking care of your weapon. This device is manufactured with a neoprene nonslip foundation and is designed exclusively for ARs.
Aside from the designs on the mat, the most notable feature of this rifle cleaning mat is that it is designed to be absorbent. UsefulThingy has gone to great lengths to ensure that spilled CLPs and oils soak into the mat rather than wiping them away.
We all know that each shooter has their own tastes, but this one has us scratching our minds. This will most certainly accumulate a lot of oil and smell like a machine shop over time.
It's also incredibly portable, as it quickly rolls up for storage and can be taken to the rifle range if desired. It's also not too thick to be inconvenient to store. Its capacity to keep oil and other liquids off your workbench is likewise unaffected by its thickness.
This cleaning mat stands out because it includes a detailed representation of the AR 15, complete with exploded parts and various systems. On the mat's cover, there's also a brief history of the AR 15.
Pros
Absorbs oils, lubricants, and solvents

Soft surface prevents damage and scratches

Created with long-lasting material
Cons
Conclusion
UsefulThingy has designed a gun cleaning pad that is one-of-a-kind. Overall, this is an excellent cleaning mat for rifles, particularly AR-15s. It includes a diagram of the AR 15 and its components, allowing you to quickly learn how to clean the AR 15.
---
Conclusion
This huge gun cleaning mat is long-lasting, lightweight, and large enough to lay out all of your gun cleaning equipment when deep cleaning or performing other forms of gun maintenance. However, if you're prone to spilling oil or solvent while working on your firearms, you might want to avoid this model because it lacks an oil-resistant and waterproof coating.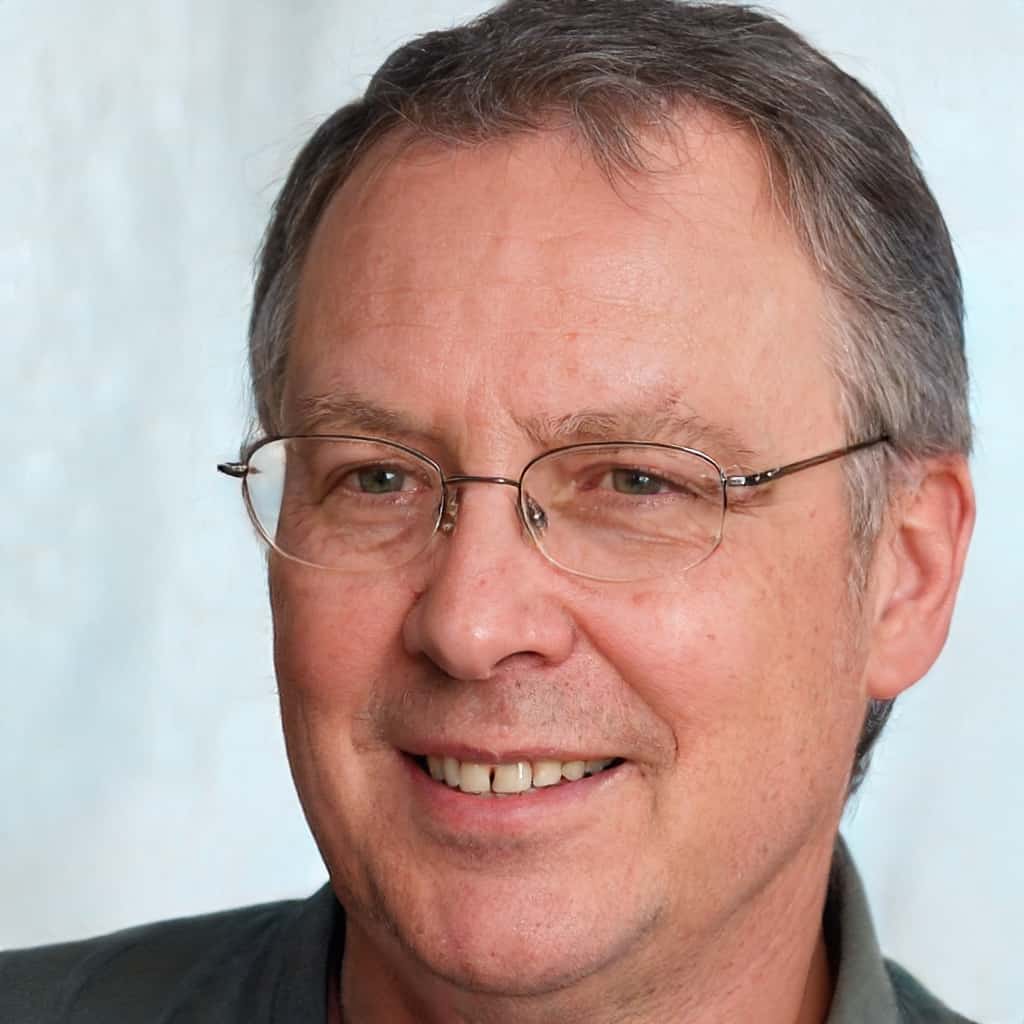 Jerry Miculek is one of the most versatile shooters in the world. Guns are what he does, and he knows it better than anybody else. You can learn more about Jerry on our About us page.